Auto Expo 2018 : Kawasaki Ninja H2 SX, SX SE launched at Rs 21.8 lakh and Rs 26.8 lakh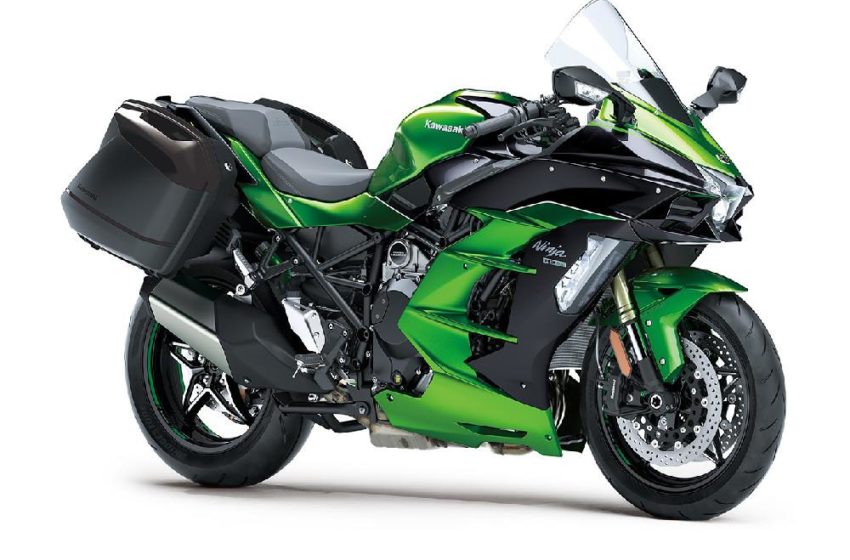 It looks like Kawasaki has strategy to launch its every new model in India is going aggressive.At 2018 Auto Expo.Kawasaki has launched its two new supercharged sports tourers, the H2 SX and H2 SX SE in India. The SX range was recently launched internationally, and features a lot of changes over the standard H2 – including an improved fuel mileage – that make it more of a tourer. H2 SX is priced at Rs 21.80 lakh and the high-spec H2 SX SE is priced at Rs 26.80 lakh (all prices, ex-showroom).
Also Read: Kawasaki Ninja 650 Review
Kawasaki H2 SX SE
The bike is available in two variants – the SX and the high-spec SX SE – and Kawasaki states that the engine has received revisions to provide more mid-range power, as opposed to the top-end power seen on the H2 and H2R. The revised performance was achieved by making huge alteration to the engine's internals, with it getting new cylinders, pistons, head, camshaft and supercharger.
Kawasaki H2 SX
Also Read: Kawasaki Z900
2018 Kawasaki Z900RS launched at Rs 15.3 lakh in India