Bimota KB4 details come to light ahead of the imminent debut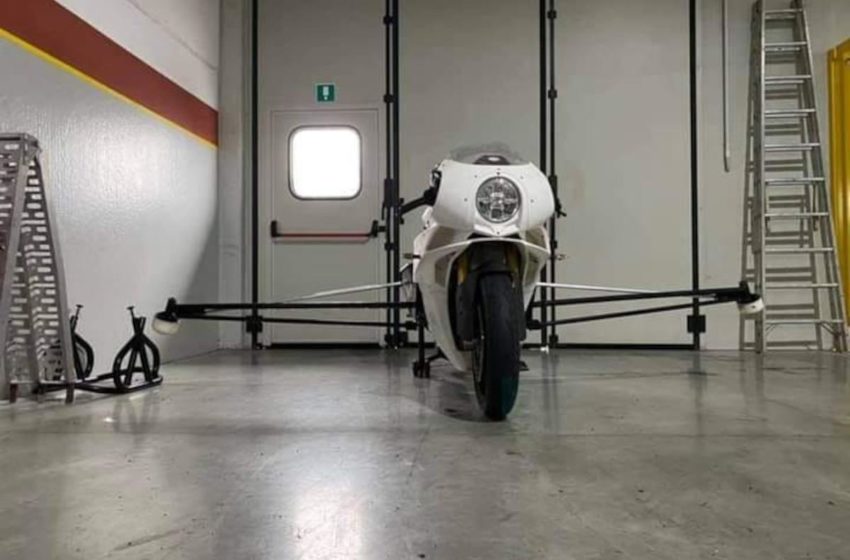 The first glimpse of the machine to shed light on the project's makeup came courtesy of photos published on social media in May 2020. Followed by more snaps that surfaced in Dec 2020. 
That's correct. The name is pretty much all that was revealed in that post. However, Bimota hasn't been secretive about the project until now. With most of the design criteria for this new machine already being revealed.
A couple of weeks later, Bimota released a short video that showed the KB4 up close and personal for the first time, revealing its cosmetic exterior. 
A drooling public frothed over the sight of the naked roadster as it glided across the asphalt.
For all the good Bimota's secrecy may have done.It also led to a barrage of speculation. 
Some of it remains unconfirmed.Such as whether or not the Ducati Panigale's powerplant truly powers the KB4 because that won't be the case as Kawasaki now has a stake in Bimota.
Fortunately, most of the confusion has cleared up.And we finally got an honest close look at this model after spotting its trackside in Italy. 
The Italian manufacturer is late to the party. However, they are working hard to get it right.
More details
When it comes to liquid-cooling, it's proprietary liquid-cooled, 16-valve, 1,043cc inline-four comes from Kawasaki, but in typical Bimota fashion.They're undoubtedly doing it in style and with an eye on their devoted and discerning customer base. 
Of course, we'll have to wait and see if this new creation is deserving of our fandom.But we can mull it over while we cast our eyes on some interesting tidbits. 
The European type-approval document reveals the Bimota KB4 sports 1043cc.A liquid cool powerplant that makes 140 hp at 10,000 rpm and 82 lb-ft of torque at 8,000 rpm.
However, compared with the Ninja 1000SX, the new KB4 sheds almost 40 kgs (90 pounds). While the total curb weight goes to 194 kgs(428 pounds).
Further, Bimota ensured the bike got a more compact figure by reducing its length by 80.7 inches. And width by 30.5 inches.
There is also a reduction of the wheelbase as Ninja has 56.7-inch while KB4 will have 54.7 inches.
However, Bimota also made sure the frame was close to the front wheel. And this, in turn, gave space to rumours about Bimota tucking the front-mounted radiator under the seat.
If things go well, we are sure to see more of KB4 in EICMA 2021.
via CycleWorld