The third video in Kawasaki's 'Retrovolution' teaser campaign going on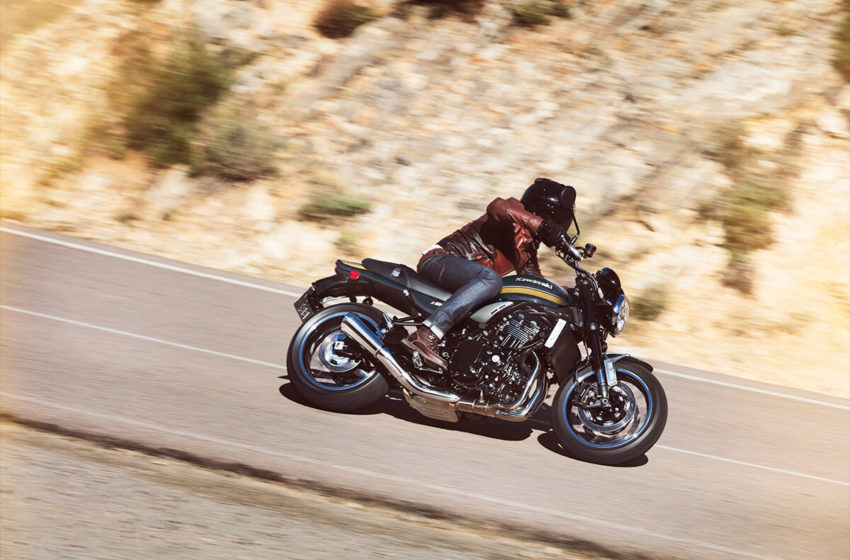 In the company's September 21 video teaser, we have more information about what lies ahead. 
If this video is any indication, the third and final instalment of Kawasaki's Retrovolution will feature a peek at the motorcycle itself, as it sits with no camo from above.
Kawasaki also says that the model it reveals on September 27, 2021, will nod to past retro models it produced. 
We're particularly interested in seeing how this model will carry over to Euro 5 emission standards and its relevance to air quality in major metropolitan areas like London and Paris. 
The company already has a presence in street motorcycle sales. Let's take a look at the past teasers.
First teaser
It's also unclear whether Kawasaki will go frame-up or continue with its tried and trusted methods of engine conversion.
The modern Z650 RS could be a success over the years. It could become a highly-valued bike into which Kawasaki may pour poured loads of design, engine management and marketing effort.
Yet, we have to ask how well the motorcycle will be exploited by Kawasaki globally. We understand it will be a hugely appealing model in markets like Europe and Japan.
Add to that. You'll realise the exciting opportunity the Z650 RS is for any company entering into such an adventure.
Kawasaki has been teasing the retro-styled motorcycle. However, there are no further details.
Second Teaser
That's what Kawasaki has leaned toward in its last few models. And we would bet it'll be a staple of this new design for the foreseeable future.
The teaser shows an older man and a young male rider playing chess. We get to see the chessboard in action with the following moves.
At the second glance, we see the older man touching his fingers against the tabletop.
The reaction remains unclear but what we see behind the older man is Kawasaki Z650 parked.
It is enough for us to give us a glimpse of what is in store. However, we will get to see more on September 27.
Third and Final teaser
So Kawasaki's Retrovolution is an evolution of its classic Z650. We knew this from the second teaser, unveiled earlier this week, which showed a Z650 from front to back. 
Though the darkness obscured the "Z1"-style round taillight and any sense of modernity, there's no doubt that this is a classic Kawasaki. In the third teaser, we can see more of the right side of the bike. 
The seat looks racy—or at least sporty—and although some details are still intricate to discern or have been deliberately muddied up or obscured, you can see that it has some scallop on its edges.
So we will have to wait till September 27 2021.