Conversation with Ankit Khatry, Co-Founder – Emflux Motors Pvt.Ltd
We had fantastic talk with Ankit, Co-Founder, Emflux Motors Pvt.Ltd on future roadmap of Emflux One.
1.Is there a market for electric two-wheelers in India? Especially Superbikes?
Ankit : Our target market is the consumers who are buying premium bikes (Engine Capacity > 250cc) in India. The segment has grown from sales of 79,000 units in 2012 to 6,90,000 units in 2017 with a growth rate of 54% CAGR, largely backed by rise in disposable income of the middle class population across the major urban areas. We shall be targeting this market segment with launch of 3 models in next 3 years. Our approach is to launch electric super bike in limited quantity to create a brand awareness with performance potential of electric technology and follow this up with cost effective products.(Top-Down approach).
2.Could you please let us know what does the name Emflux signify?And whose idea was behind this name?
Ankit : There is no story behind the name Emflux.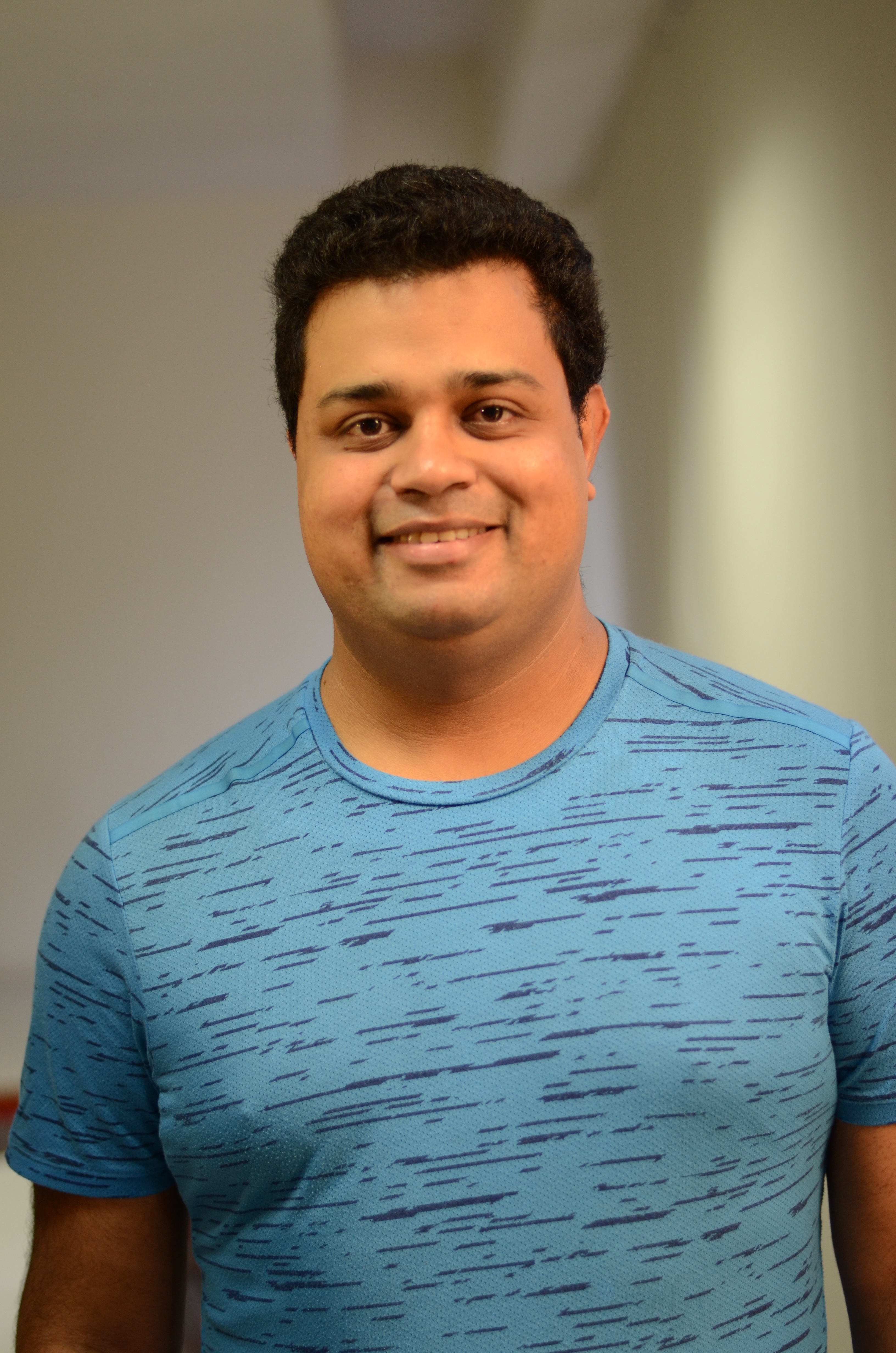 Varun Mittal
CEO and Co-Founder
Vinay Raj Somashekar
Design and Co-Founder
3.How does Emflux One work?
Ankit :  Emflux One, an electric superbike, was unveiled in Auto Expo 2018, India. It is our 1st model with indigenously developed technologies and in-house design. This bike is powered by a 3 phase AC induction motor that can produce a peak power of 53 kW (60 kW if not limited by the controller). This motor draw energy from a 9.7 kWh battery pack.
It comes with premium features like Ohlins Suspension, Brembo Brakes, Carbon fibre body panels, Single side swingarm, etc.
I have mentioned few specifications for your reference;
Acceleration: 0-100 kmph in 3 Seconds
Top speed: 200 kmph
Range: 200 kmph (Assuming you travel 30 kms in a day, you do not need to charge it for a week ).
On Biker Goggles : Essential Motorcycle Gear
4.Challenges that you came across while building Emflux One?
Ankit : Since this industry is itself in the beginning phase, we found the lack of experienced professional as one of the biggest challenge. However, after spending almost 20 months, things are getting on track. Now, not only founders but also all the team members are confident enough to pull this off.
 Emflux Team
5.Is the battery of bike easily removable?
Ankit: In the industry we have the biggest battery pack so far to get the range anxiety out of people's mind with our advanced battery technology. We have 896 Li-ion cells inside our battery pack which will give you a long range of 200 kms in city riding condition instead of swapping your battery every time for driving a few kms, Also, we are working on ultra fast charging which can top up 60 kms of range in 10 minutes from our Warp charger.
6.What is the maintenance that is required for Emflux One?
Ankit : Emflux ONE comes with few electronic circuits, motor, digital dashboard, battery and some mechanical parts. Electronic parts don't need any maintenance and are upgradable through over-the-air software upgrade. Mechanical parts (except for tyres, brake pads, chain-sprocket) used in Emflux One has life over few lakh kms.
7.How soon do we see Emflux One in market?And how are going to bring Emflux One in market?
Ankit : We are aggressively targeting it to be in the market by 2019 which will also depend on the funding we get from the investors or strategic partner in the market.
Meanwhile, we are also in talks with OEM players for our B2B technology business to get the revenue by selling our technology development services in another 3-4 months of time.
We will sale Emflux One through online channels only. However, consumers can visit any of the experience centers that we will open before the launch and check out the bikes and interact with  our representatives.
Grand Comparison of  Suzuki GSXS-750, Ducati Monster 821,Kawasaki Z900 and Triumph Street Triple 765 S
---
Pic Courtesy – Ankit Khatry