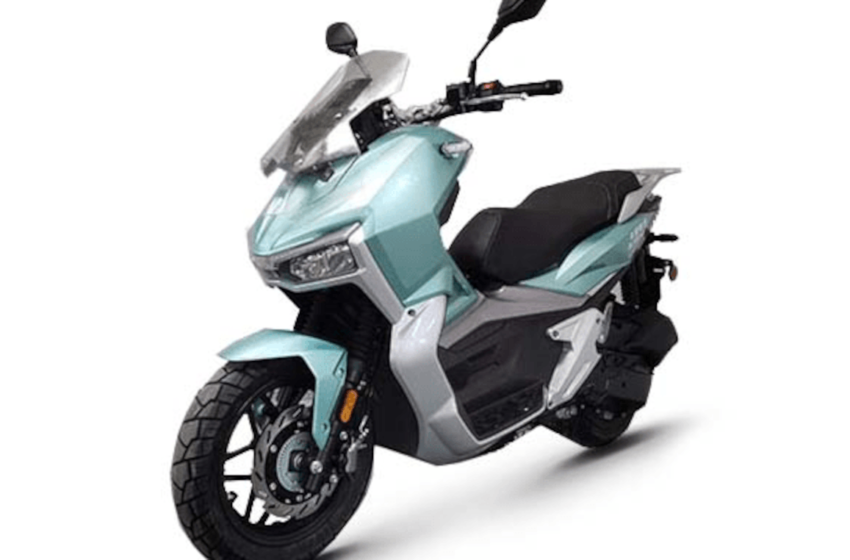 Copy of Honda ADV150 by Brestone 2022 ADVISA 150cc
For those of you who still remember, a few months ago, a new Honda ADV150 copy has emerged from the shadow, the Brestone ADVISA 150cc.
There are notable similarities between the Brestone ADVISA and the Honda ADV150.
Such as the design that looks like the grasshopper, the cockpit integrated navigation system, and the three-dimensional LED light. 
These designs are similar to the Honda ADV150. However, after seeing other aspects of the motorbike. 
We can see a difference in positioning, and this framework should be called an adventure scooter. And this was observed at CIMA Motor 2021 exhibition. 
So what is identical and what is not?
The front and rear body section, LED blinkers, wheels, landings, footpegs and adjustable windscreen are identical to Honda ADV150.
However, there is a difference in the headlight. The ADVISA on the front has four projector lights, and Brestone has positioned them slightly high compared to the Honda ADV150.
This gap between the fender and front suspension comes supplemented with the rubber guard, which we don't see in Honda ADV150. 
The other difference is the stoplight and the rear section. ADVISA 150cc gets the USB with charger socket. However, we don't see it in the Honda ADV150 as it has an adapter plug. 
Further, ADVISA 150cc flaunts the dual-channel ABS compared to the single channel in the Honda ADV150.
The cockpit section is similar to that with the keyless ignition with a fully digital and remote console. Handlebars are identical to the ADV motorcycles.
Now when it comes essential component, which is the powerplant, the Brestone ADVISA has a 150cc engine that makes 10.2 kW. The powerplant also takes help from the radiator cooling as well as the ACG starter system.
As for the price in China the 2022 ADVISA 150 retails at 12980 Yuan, which is close to INR 1.47 Lakhs in Indian rupees.
However, it remains a mystery if Brenstonw plans to bring this 150cc scooter to India.
Images: Newmotor.com