Custom Guzzi by Vagabund Moto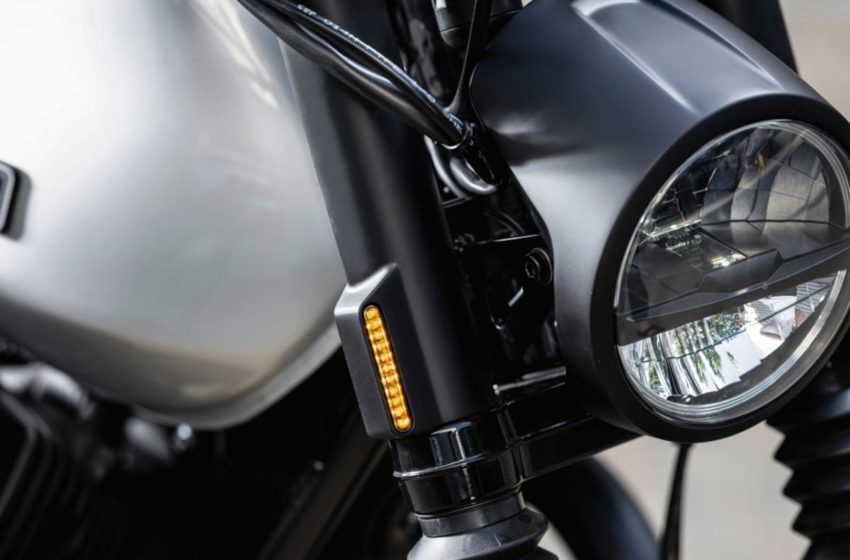 The custom-house Vagabund has made a beautiful custom from Guzzi V7. Structure of this custom entirely changed.
Custom comes with the welded fuel tank and modified rear frame.
Exhaust too is modified R100R pre silencer (black ceramic coated) with hand-sharpened aluminium end cap.
3d Printer Components
3d printer has helped to get other components like 3d printed rear end with ShinYo stripe LED rear brake light.
Plus more 3d printed fork comes with integrated LED turn signals and 3d printed headlights which has Highsider 5 3/4 LED headlight.
3d aluminium print emblem on the fuel tank looks visible.
Other Components
Blinkers from Kellerman, custom made speedo bracket, footpegs from LSL and Bitubo shocks.
Again the Alcantara seat, which is custom made looks hot. Modified mainframe to house the entire structure.
Powder-coated bodyparts and custom paint job, additionally license plate holder to is a custom mode.
Pop up fuel cap.
Read More
Viba Jane gets 3d printed fuel tank
Bugatti's 3D printed brake calliper
Kamala custom
Scott Kolb' sport custom is a head-turner?