Custom Royal Enfield Meteor 350 Bobber is blown away by its design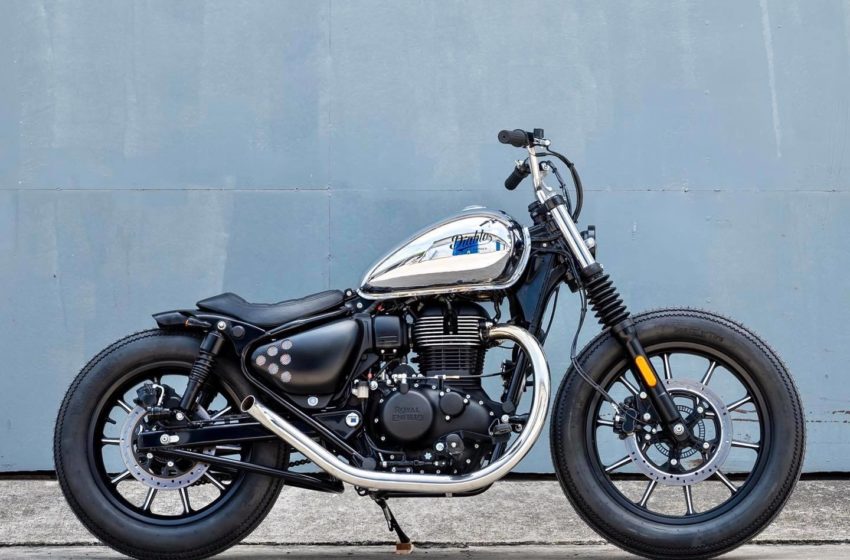 There's always a little voice inside you that keeps asking if there is ever something much more than that. You want to be different from everyone else. You want to stand out from the rest. 
That's where the folks of K Speed Shop came into play. They've managed to do just that with their latest build, a genuinely subtle machine by the name of Royal Enfield Meteor 350 Bobber.
The Meteor 350 served as Royal Enfield's entry-level machine for those not quite fully ready to hop on a giant displacement machines. Amd for those simply looking for a small displacement cruiser for around town.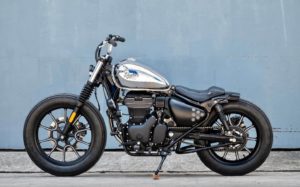 The Meteor 350 will be familiar to anyone who has ever scrolled through Pinterest or Instagram while listening to good ol' American rock and roll. 
Despite being purpose-built, its iconic stance. And ample machismo (not to mention its design influence from the similarly famous custom scene) make it ripe for custom builds. 
The Royal Enfield's marque's family of motorcycles are known for their retro-classic styling. Which is right up the alley of K-Speed, Thailand's best custom motorcycle workshop. 
Their signature style involves stripping away all superfluous elements. To highlight the essence of each machine they build.
The Diablo
When I describe it like this, this custom Royal Enfield Meteor 350 seems like a simple bobber. But that would be wrong. 
It has a flat tracker-like look and feels type, but the bike is too clean for a proper flat tracker. The bike features a new headlight on the front, while the rear sports an unbranded fender.
The entire bike has been painted in silver, which match the chrome headlamp bezel and exhaust tip. The engine was primarily left stock, but it comes with a custom-built full-exhaust system.
Also present are aftermarket rear shock absorbers and are integrated seamlessly with the bike tail lights.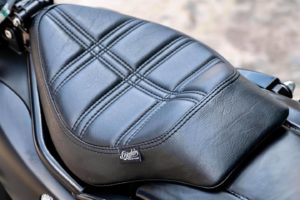 A sleek and polished outfit. A gorgeous exhaust note and a powerful engine are put together to flawlessly integrate the classic aesthetics that the legendary Royal Enfield models have always known.
It's a brand new masterpiece in the motorcycle industry. And I cannot wait to see more of these brand new custom bobbers, perhaps even in different classic styles.
Further, at first glance, Diablo might seem like just another bobber creation, but so much more than that. 
If you've ever owned a Meteor 350 in your life, you'll be familiar with the term 'bobber' (shorthand for 'bobbed-frame').
It's what happens when you chop the rear end of a meteor single down to size and lose all excess weight.
The ' Diablo ' gets the custom chrome tank, leather seat with handcrafted stitches.
via KSpeed