Custom : Spitfire " The Chariot of Gods "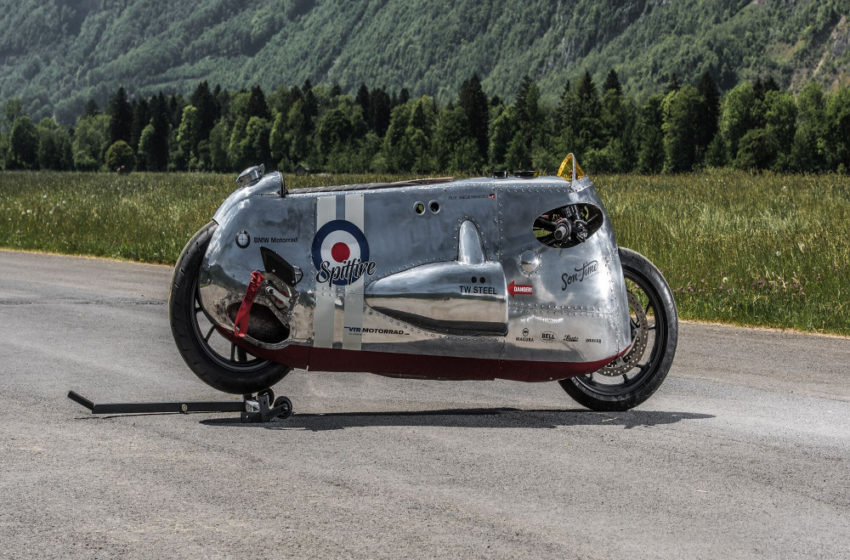 Zeus gazed across the mortals from his Olympus .Military innovations had increase among humans. Numerous states, like Athens, Argos, Thebes, and Syracuse started to keep logistics and professional military battalion which could be expanded by the primary residents.
They had amassed fleets of warships. Wicked games in the hearts of humans had begun. Humans were no humans anymore they were weapons, when triggered would reign havoc. The human race was on the verge of extinction if they declared war on each other.
Zeus looks at the vision of future and immediately summons the rulers of Underworld and Oceans to Olympus. The two brothers were powerful enough to rule entire Universe.
Poseidon to Zeus and Hades: Brothers, 'How do we stop these mortals? If they grow strong they may not follow us and that day isn't far that they won't challenge us?'
Hades in disbelief shook his head and says to Zeus: 'Why did you think of creating mortals brother? They are making everything complicated'.
After thinking for a while the three brothers design a plan to bring unity among the states that had hatred lurking among them. This will not only bring peace among humans but also the responsibility of Gods interfering in the matters of mortals will lessen.
The only challenge before them was to make something which will allow them to commute to the humans within no time so that they can resolve disputes.
Story of Daniel
Daniel's work was known far and wide. He was known as the best artificer ever, with a sharp and astute personality. Daniel was living and working in Argos, but he was famous across all the states like Athens, Thebes and Syracuse for his brilliant work and intelligent mind. Olympus had always kept a close eye on Daniel for what he did.
As Daniel Weidmann himself has been a member of the Sultans of Sprint Sultans of Sprints with POLIZIA UNO since the beginning, he heard first hand of the idea to found a "Factory Class" in which will allow making modern 2-cylinder engines (not allowed in the "Freak Class").
Although they were very successful in the Essenza Class (2nd place Design Jury, 3rd place rider ranking), they decided together with BMW Motorrad for the Sultans Factory Class (New Class), where there are at least four rounds and a somewhat wilder bunch provides the necessary flavor.
They are officially registered in the Factory Class as BMW Motorrad Bike. Next to BMW Motorrad, they found TW Steel (a watch manufacturer) almost by chance with their custom-conscious "Son of Time" offshoot. Daniel's team is an an official BMW Motorrad Custom Race Team with the additional sponsor of TW Steel and various supporters from the scene (ROKKER Company, Magura, Parts World etc.)
Design
Daniel is summoned to Olympus as he listens to Zeus, Hades and Poseidon. Daniel proposes his plan to create what he has in mind. He explains Zeus, Poseidon and Hades and explains the design. He says "The inspiration was born from a mixture of my own career in aviation and as a mechanic of a 2nd World War aircraft, as well as a sketch from a pure design studio from France (Barbara Design). He shows the sketch to all three brothers.
A torpedo-like monster completely sheathed in aluminum would be immediately reminiscent of old airplanes. It was also clear that the "thing" would take part in breathtaking and spectacular races and not be simply built for the living room.
Once the word "spectacular" was out in the open, the name soon followed. Daniel wanted the bike to shoot real flames from the tailpipe, like old radial engines used to at ignition. The name "Spitfire" was born.
All the three brothers ask Daniel as to how much time he will need as they were ready to provide him necessary resources and his perks. To which Daniel replied few months.Enthusiastic Daniel comes back on Earth as he had not only sold his idea to Gods but he has exciting thing to be build. Daniel starts his work quickly.
Construction/Technology
The idea may have come quickly – carrying it out proved it to be the most elaborate and complex bike we have ever built. The complex design to prevent the line from ultimately looking "clumsy" was a challenge, as were the extremely deep line (approx. 90cm high) and all the technical challenges that brought with it.
Daniel also need to teleport himself to future so with the Gods help he does to bring few components.
Things like authenticity and details are important – in this spirit, original cockpit instruments from a Spitfire from the Second World War were bought from England, aircraft start switches were organized and a wealth of details and "Amy Special" gimmicks were brimming in minds.
At the moment, we are still on the extremely ornate aluminum work – we work the metal ourselves in-house – and on the technical solutions (e.g. fork shortened by over 30cm, but still fully functional).
The engine has remained to meet the series of Factory Class regulations, which stipulate a weight to power ratio for the class to ensure fair competition among the diverse participants. Everything but the basic engine and swingarm has been modified and "made to fit" – the front frame has been extended by 20cm and shortened by 20cm, the head tube shortened, all electronics re-positioned and more.
Specs:
Based on BMW R1200R Year 2017 with quickshifter, traction control and drive modes PRO
Aluminum work handmade by VTR Customs (Marcel Brauchli)
Saddle: handmade by VTR Customs & Yves Knobel
Wheels and brakes: standard
Brake pump: Magura HC3
Handlebar: ABM Vario Clip customized
Exhaust system: handmade by VTR Customs incl. flamethrower system (fully open)
Motor, gear unit and drivetrain: series
Rear shock absorber: none (fixed steel)
Fork: BMW series shortened by more than 30cm – 3cm suspension travel
Instruments: original WWII cockpit instrument from a Spitfire of the Royal Airforce
Foot grid : VTR Customs
Fuel tank: handmade by VTR Customs (volume approx. 5 liters), under the seat.
Thus after few months of hardwork the Chariot of Gods the ' Spitfire 'is born which allows anyone to reach its destination within no time who will ride it.
Daniel shows this to Zeus, Hades and Poseidon their faces show the brightest  smile as they are happy looking at it .They take riding lessons from Daniel however they ask Daniel also to appoint a pilot for 'Spitfire'  .
This is the incredible story of Daniel how he not only forged a motorcycle to commute but was medium to bring peace among humans.
Daniel appoints Amelie Mooseder as the pilot of 'Spitfire' as he had thrust and confidence in Amelie. Also Amelies strong profile make her contender to pilot ' Spitfire'
Amelie's Profile
Amelie is hardcore motorcycle enthusiast and a rider.She has been riding motorcycles since she was seven years old. Her parents taught her how to ride a motorcycle. They always loved BMW motorcycles; a love they shared with her since her childhood. She received her first motorcycle when she was seven years old. A small enduro with a purple seat bench. The bigger she grew, the bigger her bikes became.
When she was 16, she had a Husqvarna. Back then, the brand still belonged to BMW Motorrad. When she was 20, she switched over to the BMW G 650 X-Challenge and have been a proud owner of a BMW F 800 GS since 2011. She uses her motorcycle almost on a daily basis and rides it to work. And every holiday takes me to the south on the motorcycle.
At the end of season Daniel is looking forward to sell 'Spitfire' please touchbase with Daniel on his email id for further information.
Daniel talking about 'Spitfire' in this video
Design of Spitfire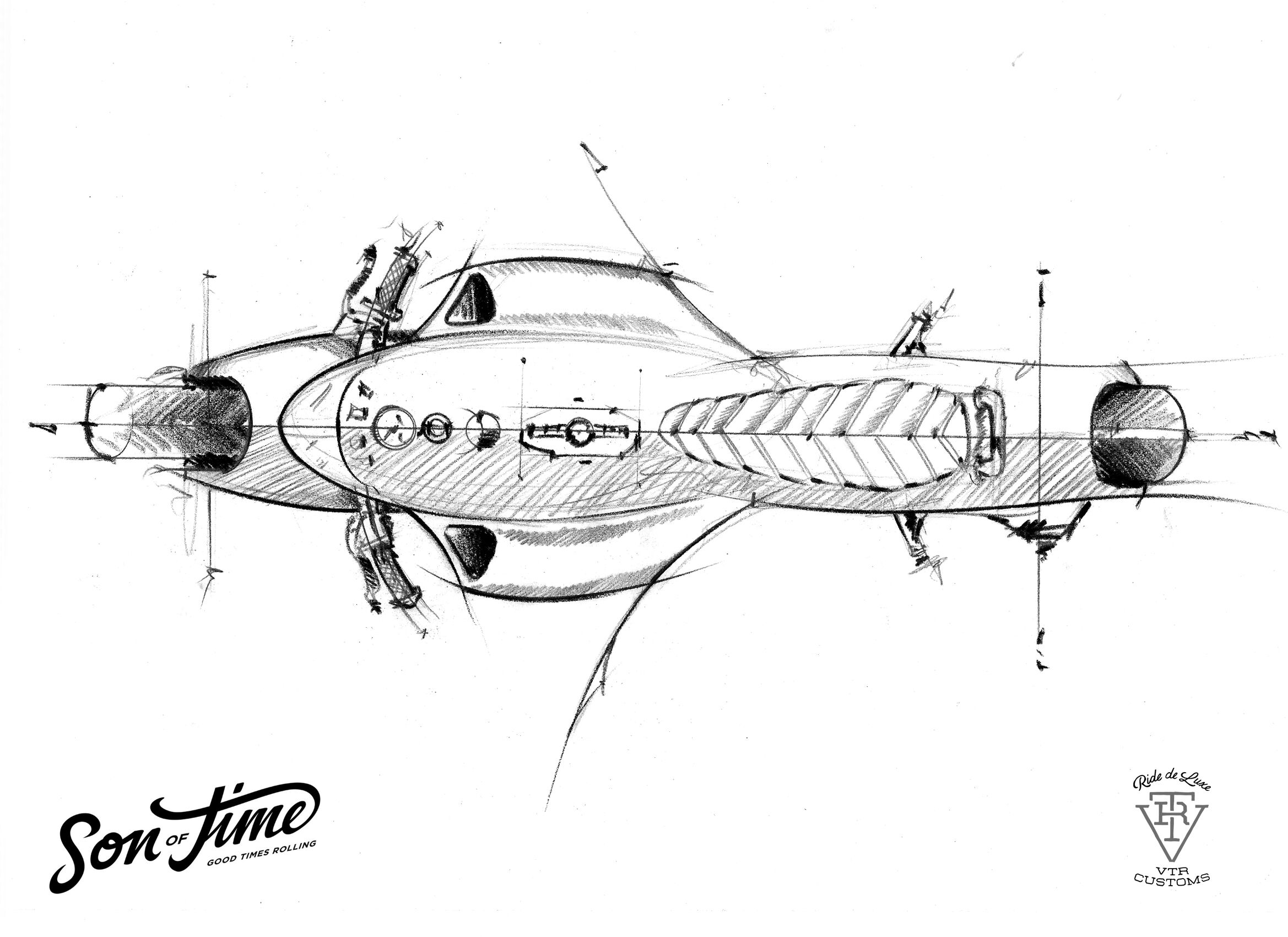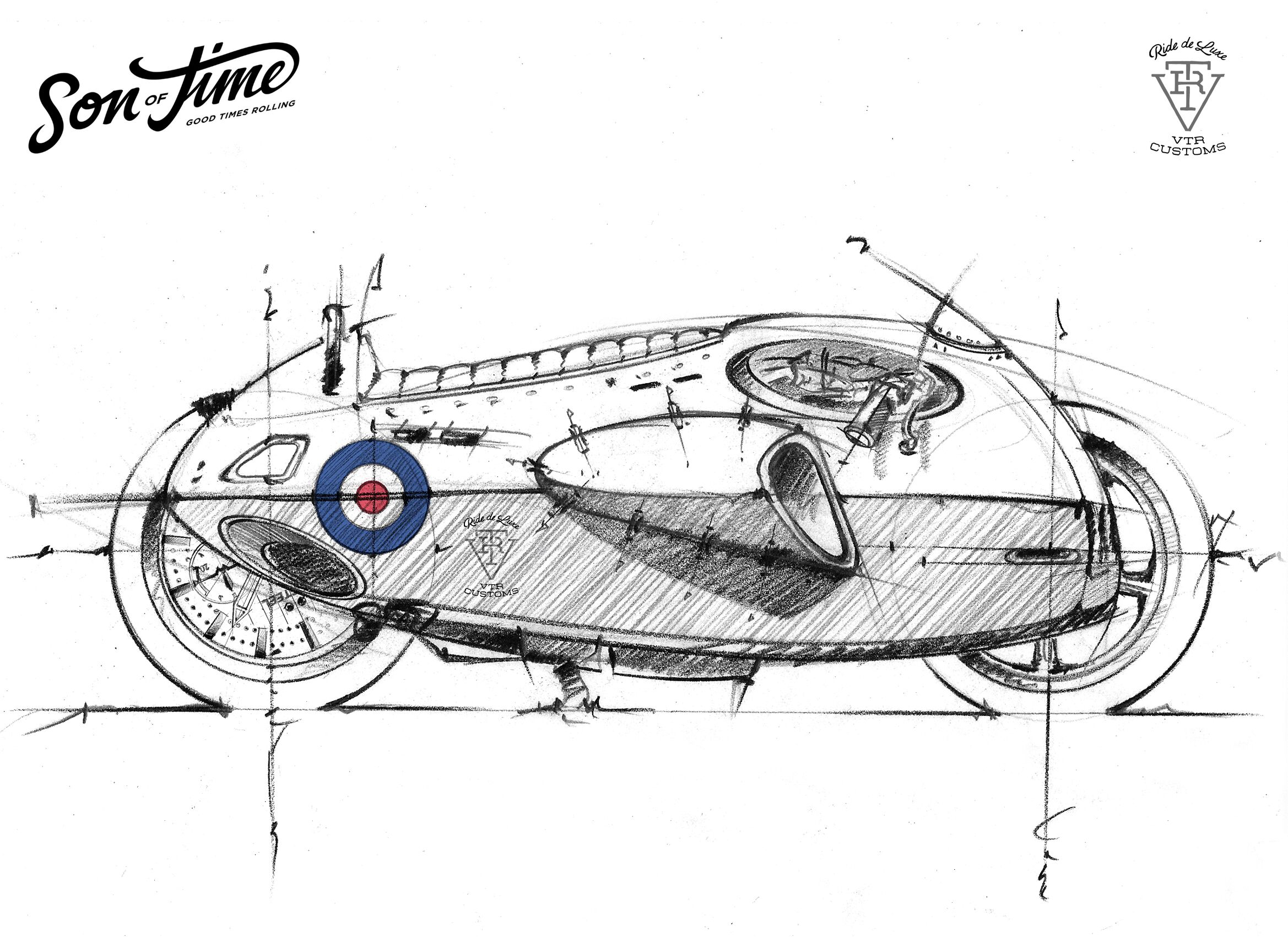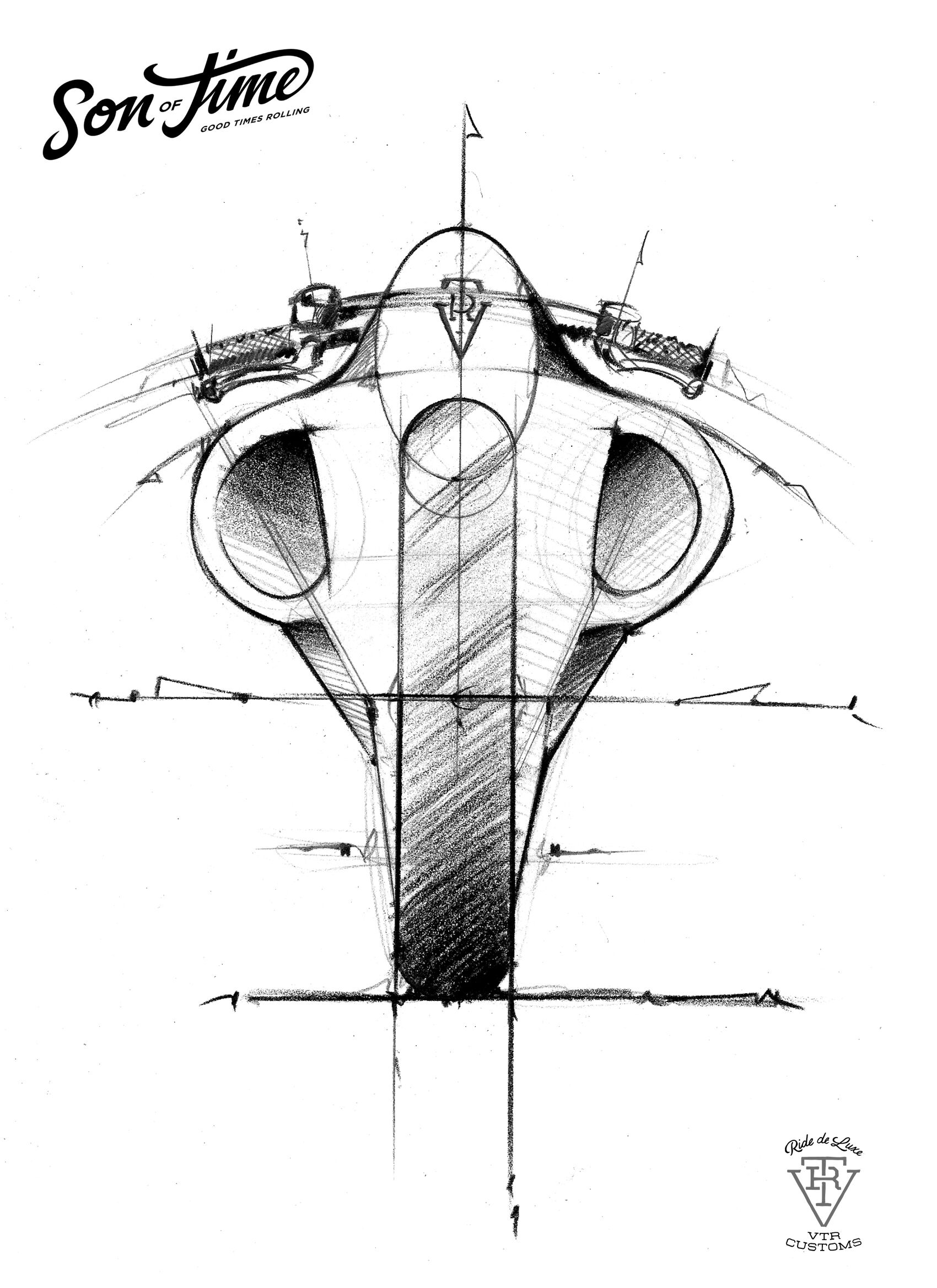 Build Process :Daniel and his team working
Other Reads
Steady Garage's Custom Honda Goldwing
Duke Motorcycles ' Spicy Custom ER6 '
Gannet Design and Fuhrer Moto's Custom Honda CB1000R
---
Source : VTR Customs