Do we see a derivative model from Honda based on CRF1100L Africa twin?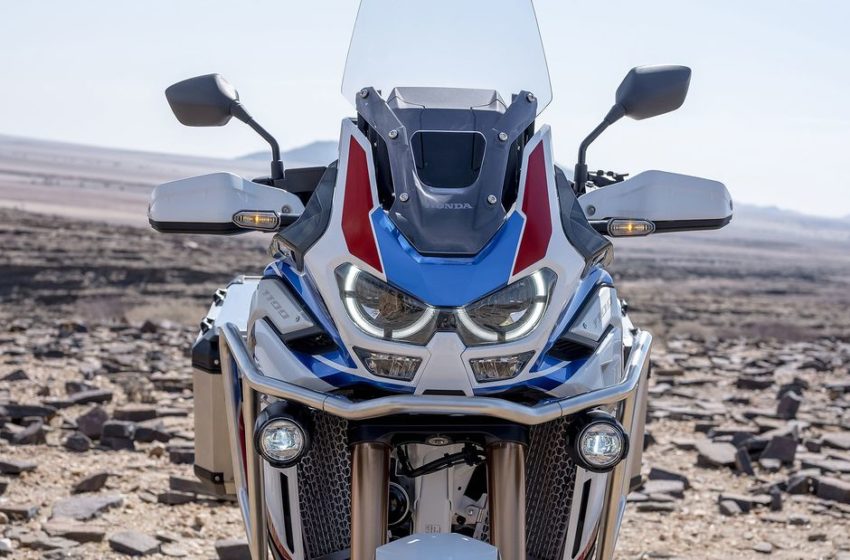 Honda may bring the new bike based on the current CRF 1100L Africa Twin, and it may well get a name as Rebel 1100.
The patents for Rebel 1100 for headlights and meters are in place. It may also well be announced around September 2020 when Honda will announce the 2020 CRF 1100L Africa Twin.
As of now, we could not see the Africa Twin engine in any other model apart from Africa Twin. So the chances of derivative model based on Africa Twin's engine are very high.
We initially received information that it is Rebel 1000, but it looks like it is Rebel 1100.
What will the new derivative model get?
The Euro 5 engine is already present.

Electronic control and DCT may well be present.

What type of model?
Cruiser

Similar to X-ADV

Tourer (full cowl)

Tourer (Adventure)

Naked

Naked (neo-retro)
Cruiser
It is Rebel 1100.
Similar to X-ADV
With NC 750 engine, this may well be a three-wheel.
Tourer (full cowl)
In the current Honda lineup, the tourers are Gold Wing and VFR800F / X.
By the way, VFR800F / X is at the end of production, so it is only Gold Wing.There are sports tourers from all Japanese manufacturers, but only Honda doesn't have any sport-tourers.
So we think the full cowl sports tourer's derivation is entirely possible.But full cow tourers are not so popular these days, so we think it's a mystery.
If you get a full cowl with the CB1000R derivative, it seems unlikely that a full hood will come out with the African twin derivative.
Tourer (Adventure)
Honda has a thin lineup of adventure tourers.
The VFR800X won't continue, and the NC750X is about to be remodeled with the 2021 model.
Speaking of which, is the NC750X can be adventure? We feel like the African Twin is an adventure, but it 's an on-road adventure like Kawasaki's VERSYS1000 or Multistrada.
If you make the African twin 17 inches and use the cast wheel, you can get closer to the adventure, and it seems that it is possible in terms of cost.
But after all, there is an African twin, and it is subtle because the character is covered plainly.
Naked
We don't see any probability for a naked derivative model out of Africa Twin.
Naked (neo-retro)
Full cow tourer

Adventure Tourer

Neoretro naked
Is there a high possibility of a full cowl tourer or an adventure tourer?
There are CB1000R and Reble 1100 (but cruiser) for Neo-Retro Naked, so there is no space left.As for the tourer, there will be a space left because the production of VFR800F / X will end.
Honda does not make holes in the lineup but fills in if there are holes.There are rumors about the new model about the full cow tourer (though it is CB1000R and NC750).
Adventure tourers are genre-popular and relatively easy to make.Suzuki has V-strom1000, Kawasaki has Versys1000, and Yamaha has Tracer900.
Read More

Husqvarna confirms the production of Norden Concept
Custom KTM Super Duke
Suzuki does have plan to bring the offroad motorcycles
Zero Motorcycles at EICMA 2019