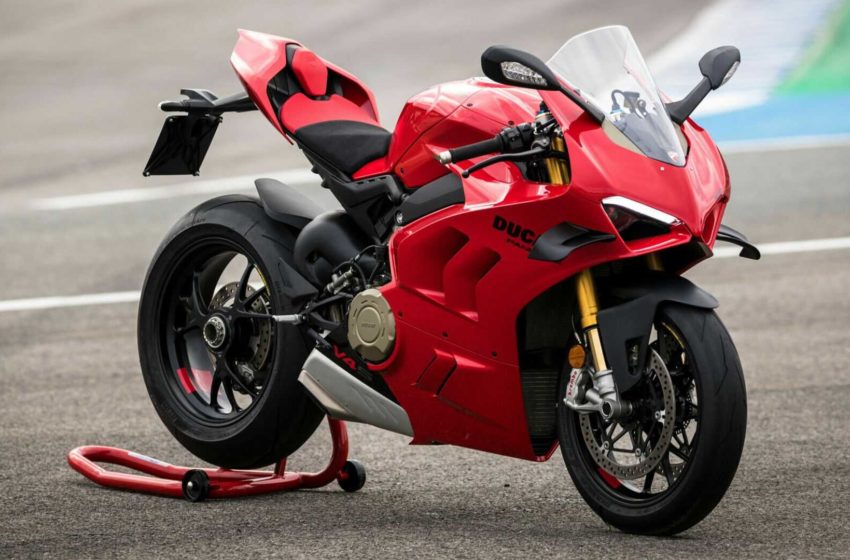 Ducati unveils new 2023 V4 and V4S with minor updates
V4 DNA
Ducati's Superbike line of motorcycles continues to be a benchmark in performance, design, and technology. But Ducati isn't resting on their laurels—they're constantly refining and upgrading their already impressive line of sport bikes with new systems and technology to improve rider performance. New for the updated?
Ducati introduced a significant update to its Panigale V4 superbike range in 2022. While Ducati typically updates its Panigale V4 model annually, the brand from Bologna decided now was the time to provide minor updates for the 2023 model.
No significant updates for the Ducati Panigale V4 this year, but that doesn't mean there are no changes. We've learned that Ducati has tweaked a few areas to improve performance in what's already one of the best sportbikes ever conceived.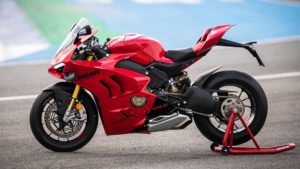 Best superbike on the planet
With the Panigale V4, Ducati has built possibly the ultimate superbike. We earlier said it was "the best sports bike to come along in years" and a "bike that will delight experienced riders while making new ones out of those who are timid when they swing a leg over an unfamiliar motorcycle."
The Ducati 2023 Panigale V4 is a highly-refined sportbike built for consumers who value winning. Ducati employed a multi-discipline approach by taking feedback from MotoGP, WSBK, and Ducati's passion for racing to develop the Ducati Panigale V4. 
What changes?
The new motorcycle features multiple updates that increase performance, including gearing, aeros, and electronics.
Well, the 2022 V4 makes 210 hp at 12,500 rpm with torque to 90.6 lb-ft at 11,000 rpm. And all this whopping power is now controlled by Ducati's Engine Brake Control (EBC) Evo 2, and it has the most advanced gear-by-gear calibration for all three modes.
Gear-by-gear calibration means more precise stopping, manoeuvring around traffic and stability when riding the track.
Another update Ducati has introduced electronic engine-braking control with its new EBC Evo 2 layout. The system detects rider inputs by monitoring the front and rear brake-lever force and individual wheel speeds. The result is a braking system that Ducati says "delivers extraordinary deceleration command, even under the most complicated braking conditions."
The 2023 V4 has smooth acceleration on corners, which is achieved with Ducati Quick Shift's help. However, Ducati has optimized the fluid gear transitions irrespective of gear position and throttle. They also eased the shifts at the time of partial throttle, which they have dom with the help of reconfigured ignition timing. 
On the other hand, Ducati has adjusted its motor's torque delivery to mellow out a phenomenon it experienced during gear changes, but with the same engine settings. They made the changes to deliver real-world benefits for new riders and racers alike.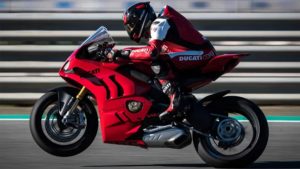 Availability 
Ducati also adapted the Pani's cooling fan to maximize power and distribute air more efficiently. The traction control parameters now depend more on lean angle readings. Finally, Ride-by-Wire technology delivers more torque to the final drive, allowing for extra speed in hairpin turns.
However, both the variants V4 and V4S are available in only one shade, " Red."Ducati has announced that the electronic-based upgrades to the 2023 Ducati Panigale V4, V4 S, and V4 SP will be available in late July. And you can also update previous 2022 Ducati models like V4, V4 S, and V4 SP from July 2022.
via Roadracingworld