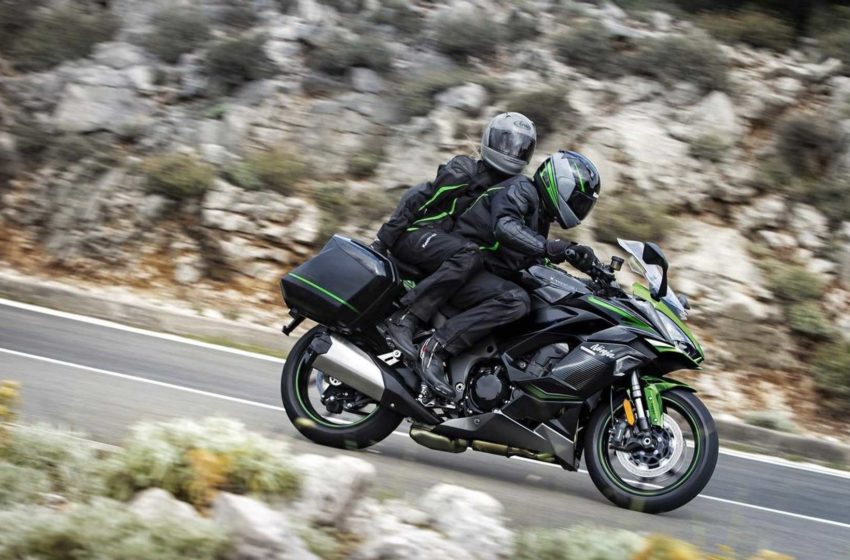 2023 Kawasaki Ninja 1000SX leaks ahead Of Official debut
It has recently been reported a new Kawasaki Ninja 1000SX is on the way. To be unveiled this July 15, 2022, the classic sportbike will be getting an update regarding its design language and some new engine parts.
Kawasaki's cult Ninja ZX-10R sport bike will hit the streets after reworking the 2023 model. Kawasaki fans will note that an all-new Ninja 1000SX is also on the way, with a global unveiling in about a week.
Whats new?
The front will be similar to Kawasaki's new ZX-10R.
And unlike the Z1000, the new model will carry over the same 1043cc straight-four that made 142 horsepower in its latest iteration, which is managed by an inertial measurement unit, or IMU. However, it's unknown whether it will maintain high or low horsepower.
Emission norms
Kawasaki will build the new model to meet the latest economic standards. However, we're talking about two significant improvements to the bike: a revised powerband, which will boost the engine's smoothness and address low-end performance, and a focus on reducing fuel consumption and emissions. Change to be 'more natural' (and more fuel-efficient).
It means the upcoming model will align with the latest emission standards, similar to Euro 5.
The new Kawasaki Ninja 1000SX will also get a new seat and a 4.3-inch TFT console. Kawasaki decided to use a single exhaust rather than twin exhaust pipes. When it comes to chassis, it gets a seat height of 32.8 inches. The entire package weighs 235 kgs ( 520 ) pounds with fuel.
The successor to the venerable Ninja 1000, which was introduced in 2011, this bad boy — with a redesign for the 2020 model year — is expected to set new benchmarks for motorcycle performance and handling.
Launch date and price
The new bike is all set to launch on July 15, 2022. This powerful Sports ADV will cost about JPY 1,595,000 or USD 11,700 based on today's exchange rates. Stay tuned for more information!
via Moto. it and the Bikes Republic