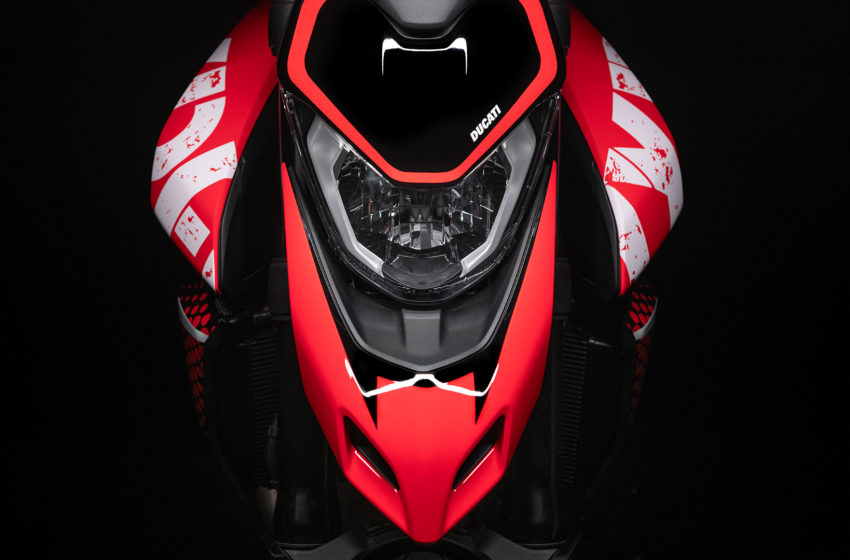 Ducati USA brings a limited edition Hypermotard 950 RVE
Ducati has updated the Hypermotard 950 RVE family by introducing a new MY22 livery for the SP version. 
Ducati
Hypermotard 950 RVE
A new colour scheme that evokes the racing world and graphics inspired by freestyle sports highlight the youthful character of the bike.
The ideal choice is to indulge in the pure pleasure of an adrenaline rush when riding whilst to have maximum fun without compromising safety.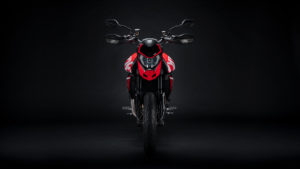 For Hypermotard fans seeking uniqueness and exclusivity, Ducati has the answer: 2022 Hypermotard 950 RVE. Only 100 units of the limited-edition motorcycle will be available in a numbered series.
The 950 RVE livery called "Graffiti" takes inspiration from street art, inspired by the airbrushed look. The creation process is laborious. Demanding highly skilled painters that work in phases and apply fragile decals. 
Limited to 100 units
The results are comparable to airbrushed bodywork. Something not found on many production motorcycles, so the bike is limited to 100 units. 
A new SP livery with colours that evokes the racing world. And graphics inspired by freestyle sports to highlight the youthful character of the bike.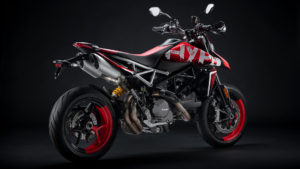 The look of the motard bikes inspires the design of the Hypermotard 950. It revolves around the double exhaust under the seat. And the reduced superstructures that allow you to glimpse the mechanics. Including the rear trellis subframe that conveys an ultra-light and sleek mood to this version.
The ergonomics of this motard-inspired bike ensure the rider maintains an erect riding position with wide elbows. Which translates into maximum levels of reaction and control whatever the conditions.
Style
The RVE and SP seats are flat, in professional motard style. To facilitate shifting forward and backwards on the seat while riding.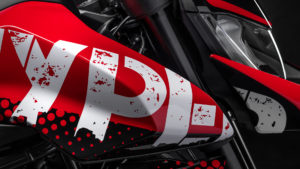 The engine of the Hypermotard 950 family is the Ducati twin-cylinder 937 cc Testastretta 11° model, with an output of 114 hp at 9,000 rpm and a flat torque curve peaking at 70.9 lb-ft at 7,250 rpm. 
These output and torque values remain unchanged with the transition to Euro 5* type approval.
The limited-edition Hypermotard arrives at $14,195.
via Ducati US