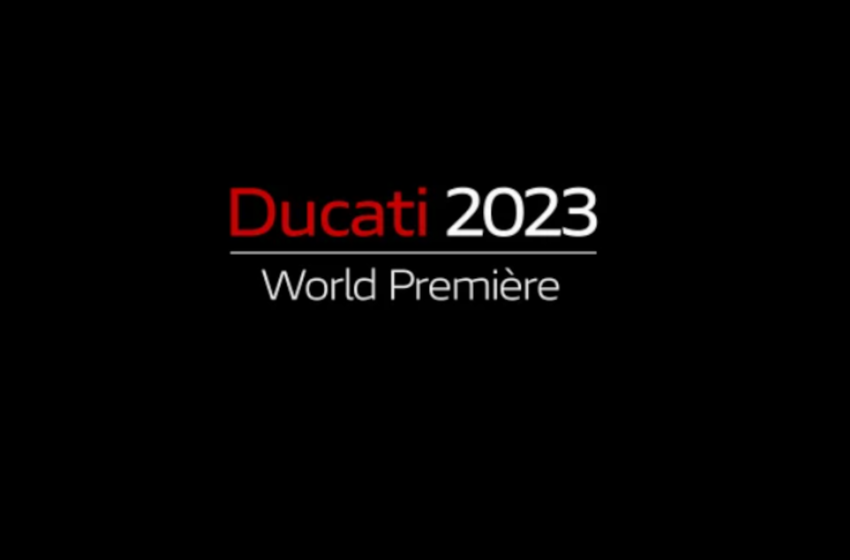 Ducati World Première teaser for even more ambitious 2023
In the era of bringing back every defunct Italian badge and redesigning existing Italian badges, it's easy to get lost among all the speculation about wild-eyed dealer-only specials that will never see the light of day. 
It's also easy to let all of these specialized motorcycle websites with their "scoops from insider sources" take centre stage, because why not? Half the time, most of us don't even know what we're looking at in these renderings and photos. 
But with the Ducati World Premiere 2023, you've got proof that Ducati is still trying new stuff even after all these years.
Ducati World Première
The Ducati World Première program has been an annual fixture in the world of motorcycling since the turn of the century and pioneered the concept of "virtual premiers" as far back as 2020. It was during COVID that virtual media received a lot of attention.
With the technology to virtually preview a new motorcycle already available well in advance of the actual premiere (thanks to giant leaps forward in immersive media over the past decade), it was only natural that Ducati would find a way to extend its elite customer service to include riders around the globe.
The web series that Ducatisti around the world are eagerly awaiting. Starting from September, the new episodes of the World Premiére will reveal all the novelties of the 2023 range. 
The Ducati designers will be the scene's protagonists in the seven episodes, detailing each bike's design. 
The episodes will be streaming on Ducati's social channels.
Here are the scheduled episodes of Ducati World Premiere 2023.
September 2, 2022: Episode 1—The Unexpected 

September 15, 2022: Episode 2—Ready for More? 

September 29, 2022: Episode 3—Unlock Earth 

October 7, 2022: Episode 4—This is Racing 

October 20, 2022: Episode 5—Push Forward 

October 28, 2022: Episode 6—Dare to be Bold 

November 7, 2022: Episode 7—Next Gen Freedom 
Unique, refined, light and powerful. These are just some adjectives that define Ducati's next generation of motorcycles. This is why the team behind Ducati's new range has chosen to reveal these models in a very unconventional and unexpected environment.
However, we can scratch our heads and think about what these words relate to. ' The Unexpected ' is possibly a new bike? ' Unlock Earth ' relates to Multistrada, which also means updates to the bike. 'This is Racing ' clearly relates to Panigale, while ' Next Gen Freedom ' relates to the upcoming electric bike.
The only thing sure here is that we're weeks away from the most critical meeting in all motorcycling. 
But, following Ducati World Premiere and World Première makes us think something more is happening at EICMA this November than just the reveal of the Ducati bikes. Something, perhaps, a little more prominent than the bikes. Pay close attention: what do you think?
via Ducati