Electric: Nito N4 Concept – Freedom in Motion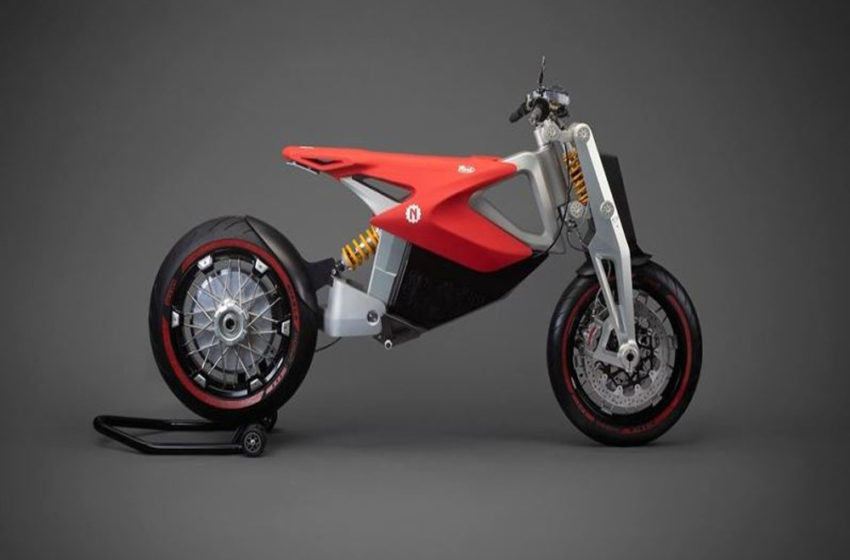 Nitos new electric concept is not only eye catchy but also looks robust and lightweight .First impression shows the bike is combination of two genres sports and dirt .The concept looks fresh with sharp lines moving from head to tail.
There are some unseen features like single shock absorb- er in the center to take the responsibility of absorbing shocks.
Frame looks lightweight .The rear wheel will use 11 Kw electric motor as a central hub and is integrated into aluminium swing arm.Material used for frame is Aluminium which is not only light weight but highly corrosion resistant, excellent heat and electricity conductor and has a low melting point and density.
Batteries are setup in black box below seat.The seat was designed to cover the middle area of the bike and acts like side fairing.Front wheels are provided with disc brakes however cant see the disc brakes on the rear wheel however they are enough to stop the bike.
The new NITO venture affirms the brand's unmistakable character, a blend of structure and elite. With a best speed of 150 kph, 11 kW of intensity yield and a scope of 150 km, this motard is intended to go anyplace, having a great time.
Nito havnt yet unveiled the release date of bike probably it may happen in 2020.
Team
Other Reads
Yamaha MT-10 Tracer ideas
Honda unveils new CBR400R in Japan