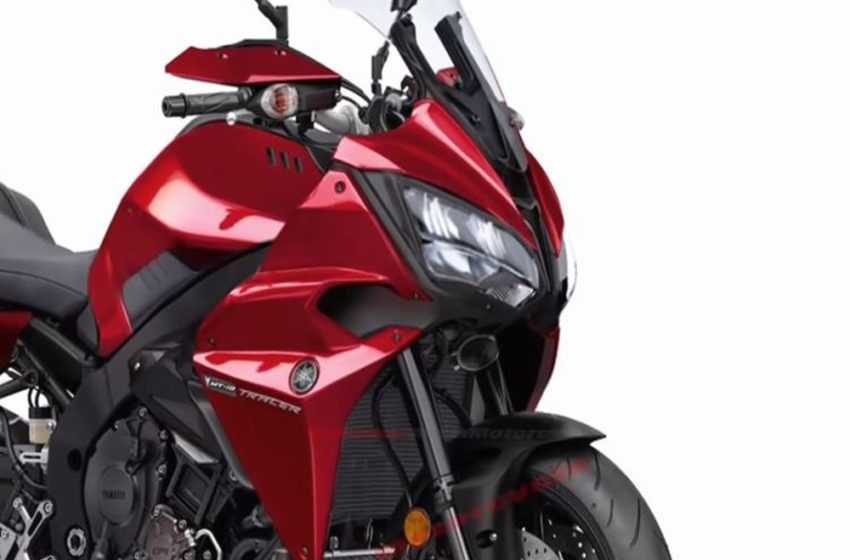 News : Different ideas on Yamaha MT-10 Tracer
What do you think about the new MT-10 design created by Mich Motorcycle.MT Series is one of the most important series for Yamaha and they have been quite experimenting with these series and off-course the experiments were matched with what customers expected especially the tracer model.
In current state in addition to Tracer 700 and Tracer 900.Yamaha needs a liter class Sporting Touring and the idea behind creating this design is same.The style cues are brought from the elder siblings like FJR 1300 A and FJR 1300 AE however the fuel tank in this picture looks like it has been slightly pulled up to provide more aggressive look.
Headlamps looks more wider than as compared to FJR 1300 A and FJR 1300 AE and gets inspiration from Kawasaki Z400.
Fuel tank is chiseled and gets three 3 fins similar to fish. The exhaust pipes below the radiators are not covered in this design however as compared to  FJR 1300 A and FJR 1300 AE. Exhausts looks more circular and matches the entire body structure of the design.
As the headlamp  and fuel tank is pulled up the radiator is exposed. The windshield is narrow.
Other Reads
Top 6 Questions to Grant Bester, General Manager (EMEA), Indian Motorcycle
Horex Story
In conversation with ARC Vehicle