Finding the spirit to finish the Baja Rally trauma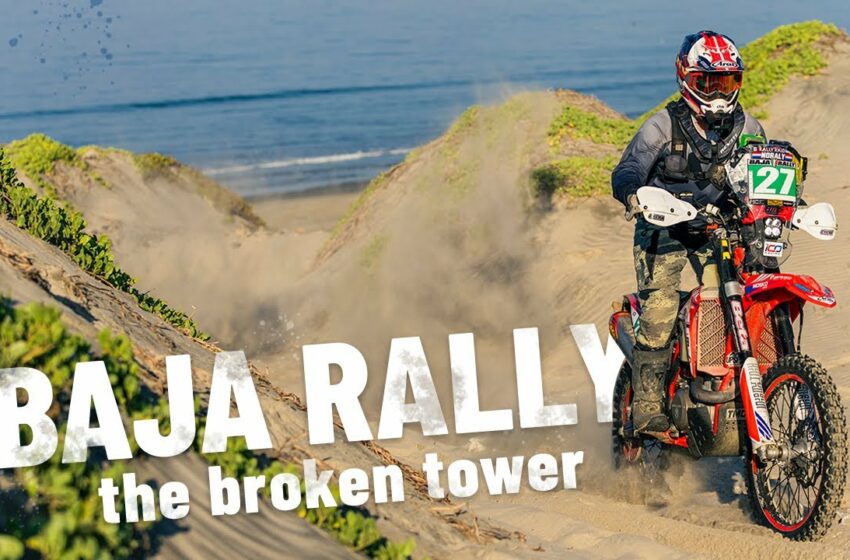 Itchy Boots is a channel about Youtube adventure rider Noraly, who does (sort of) crazy adventure rides just about anything else you can think of—including riding through Russia, Namibia, Botswana and Zimbabwe. She's got a good sense of humour and plenty of personality and is a force to be reckoned with.
In 2018 Noraly quit her job as a geologist, sold her belongings, left the Netherlands and started adventure rides around the world.
Baja Rally
The Baja Rally is as challenging as it looks, and probably then some. Adventure rider Noraly, who makes up for the Itchy Boots crew, got a lot closer to the pain as she talked about her experience of the Baja Rally and its ups and downs.
Racing down Mexico's Baja peninsula, the top racing teams in the world fight to make the race on a short course that cuts straight through some of the most dangerous terrain on earth.
How does this compare in difficulty to other Baja rallies in the past? First of all, there are over 1000 kilometres overall to tackle. Secondly, it's a serious challenge, with speeds reaching up to 120 km/h. And lastly, the timed Rallye is no joke.
The video shows Noraly in the second and third stages of the Rally. Watching footage of the Baja has always been a highlight, but watching an incredible rider like Noraly tackle the course when she's injured is worth a watch.
The video
There are some terrifying moments in this video. If you're not into off-roading, they'll seem like anything, but because the terrain and obstacles are so extreme, they border on the absurd. 
But these videos can be much fun if you like off-roading or adventure rides. We can also see a guy called Pancho help Noraly while she is injured. However, multiple times she crashes further.
When you think you've reached the peak of endurance, something as simple as a muscle cramp can take you right back to square one. It is especially true when you're injured, relying on your team to help get through nearly a few miles of mountain terrain.
After finishing stage three, medics partially examine her leg. She says she was injured on the first day and had been riding since then. However, she has pushed herself to complete the stage.
Torn Muscle
It turns out that she has a torn muscle. Watch Itchy Boots conquer challenging Baja Rally terrain with a leg injury. It's not an easy feat when you're injured, but one thing she does is focus on the positives. 
She sees through the negative and makes the most of a not-so-perfect situation. This attitude shines through her vivacious spirit and courage to keep going and make it to the finish line.
via Itchy Boots