Get ready for the much-awaited Honda CT125 2022 Pearl Green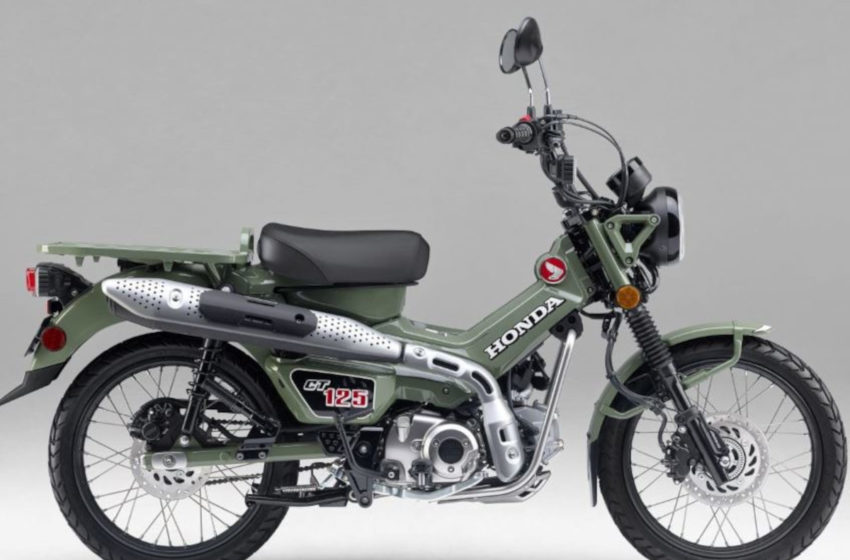 Honda is the latest manufacturer to unveil its new models for next year. We've already seen what the current crop of 2022 bikes look like, but over the next few weeks, months and even years.We see each company slowly unveil what it has in store for us. 
Honda just hit us with two bits of news that will likely pique your interest because it certainly did mine. Let's take a look at what Honda has up its sleeve for next year.
Suffice it to say, we're going to be looking at a few different colourways of the CT125 over the next few days, and the first one comes from Honda's home market of Japan.
The specific machine is finished in Pearl Green, which is somewhat unique for this type of bike.
After all, the CT125 isn't exactly tearing up any charts or setting records. Honda knows that they have to do something to create interest in its offerings, to bring consumers back into showrooms. 
Maybe not for this year but down the road. Besides, if you aren't interested in the CT125 or its pricing, perhaps you would like a colourway?
Question
Yup, that's correct. It is a question we've been asking ourselves for years here at LivingWithGravity.  
So we felt it only fitted to put our knowledge and some stories together in a friendly little guide and share some of the most desirable.
And sought-after colourways on the market that you might not be able to buy just yet, or aren't available in your country due to some weird import concerns. 
We hope you enjoy reading what we discovered, and feel free to add any discoveries of your own in the comments section below.
While Honda's goal was for the 2022 CT125 to be available in other colours besides red, unfortunately, things fell through. 
But Japanese Honda dealers will order the CT125 in Pearl Green for the 2022 model year.
Now, though, we're getting a bit of redemption as the Pearl Green colour scheme was released as a limited edition here in Japan for the first time. 
The only catch is it's not available outside Japan yet — but we're hoping that will change before too long. Either way, we'll happily grab this bike and any future editions with open arms.
via Honda Japan