Gresini Racing MotoGP team unveils future 2022 machines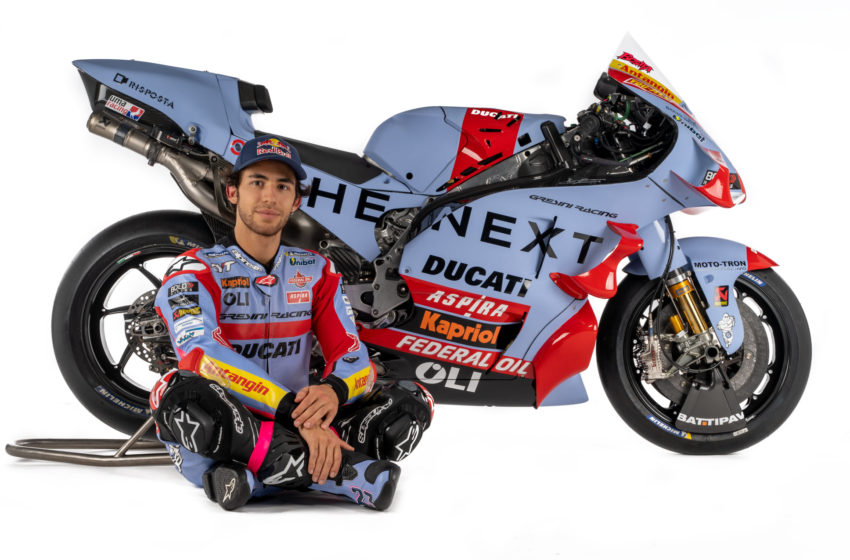 The Gresini Racing MotoGP squad revealed the new Aprilia RS-GP machine on Saturday morning. It will campaign in the championship's premier class from the start of the 2022 season.With a video showing off its new bike.
With this, Gresini Racing has become the first MotoGP team to unveil its bikes for the 2022 season.Which will see the arrival of several changes in the premier class.
The new model, the Italian squad, has decided to take for its debut season as an independent outfit.Having raced as part of an official factory effort since 2015 with Aprilia. 
After losing their founder and team boss Fausto Gresini due to Covid 19 in February 2021.The MotoGP team faced almost certain death. However, the team's late founder Fausto Gresini's wife Nadia Padovani took over and kept the team alive.
With only two bikes and a two-year contract with Ducati to field GP21s on the grid for next season. Gresini Racing revealed its all-new look: a high-end, bespoke design from Aldo Drudi's Italdesign subsidiary.
During the event, NadiaPadovani said.
"We're finally presenting a project we strongly believed in. And one we have been working non-stop for during the last year," Padovani said.
We're very motivated, and we ended up being the first MotoGP team to present itself; plus. I believe our bikes are beautiful – and I hope all the others will like them, too.
I want to think Fausto is looking at us from above and proud of his family.
There is almost no distinction between natural and working families. We're one.
I must say that I saw both Diggia and Enea in great shape and eager to start.We're aiming at being among the protagonists and show up at the parc ferme sometimes".
Gresini Racing announced the team would run Ducati machinery in the MotoGP world championship 2022. Alongside the marque's factory squad and satellite teams run by Pramac Racing and Valentino Rossi's VR46
via Autosport