Helmet maker Roof unveils new carbon helmet for 2023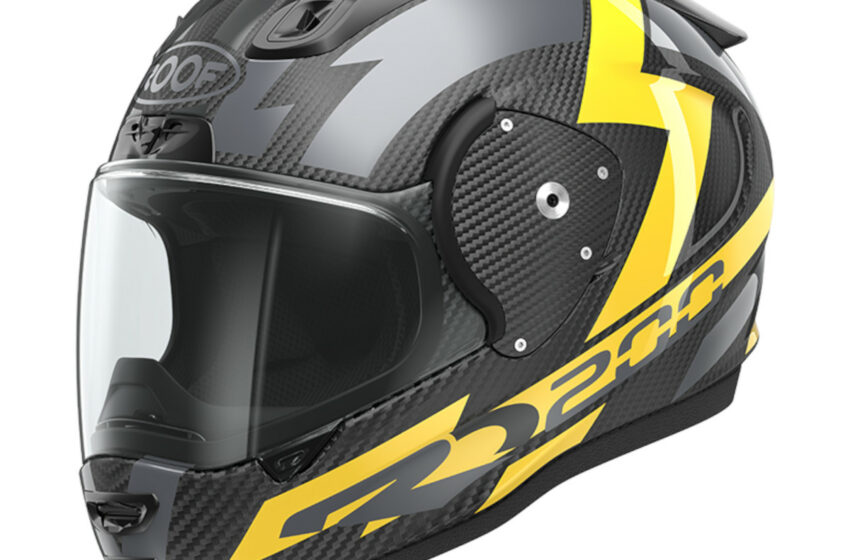 Since 1993, under the leadership of Claude Morin, Roof has been dedicated to high-tech helmet development for the protection and safety of the biker.
The French brand stands out today by creating revolutionary technical concepts, using original and innovative materials, designing helmets with original shapes and innovative designs, and adapting manufacturing. 
At the same time, all elements that constitute the philosophy, even Roof: be precursor, imagine, invent and develop helmets that you will wear tomorrow!
Read Also: Shellios brings innovative air purifier in their helmet
When a helmet maker company spends 30 years in the helmet industry, it will have quite a list of helmets. The same rings true for Roof and their RO200 Carbon helmet. 
Helmet manufacturers
With this being said, new technology is constantly improving, so it's no surprise that Roof has now updated its RO200 Carbon helmet for 2023.
The Roof has introduced a new version of the RO200 Carbon helmet for 2023. It is favoured by riders thanks to its lightness and compactness.
With few updates, Roof has boosted protection while retaining its properties as one of the lightest helmets available on the market. The Roof helmet arrives in three sizes S, M and L. It is also now compliant with the latest ECE 22.06 safety standard.
One of the most significant changes from the standard helmet to the updated version has everything to do with its safety performance. The Roof met the tricky weight minimum of 22.05 compared to the outgoing model without sacrificing its safety. 
In all, it weighs 1,070 grams. The visor's upper edge was also rounded to prevent it from digging into the rider's face (or eyebrow). It still retains that long visor.
Read Also: French helmet maker Shark brings the new helmet 
Carbon roof
This season, the helmet receives some technical upgrades to improve aerodynamics and ventilation further. Roof has also worked on the helmet's visual design with the Suzuka moniker. 
It arrives with the backpack-style carrying pouch, a chin curtain, a second smoked visor and a Pinlock lens. RO200 Carbon also has a double D-ring clasp closing mechanism. The RO200 Carbon retails at $745 (€699).
via Roof and Moto-station