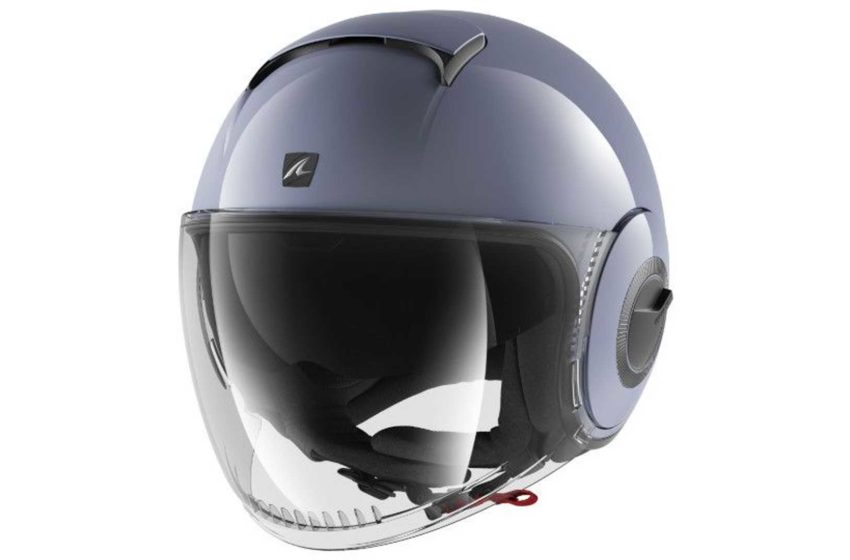 French marque Shark unveils new Nano Jet helmet
Shark Helmets has unveiled their new Nano Jet helmet – a helmet designed for city riding that is available in various colours. 
The helmet is the latest model for Shark Helmets, who have been on a roll over the past few years and are one of the most prominent players in the motorcycle helmet industry. 
The Nano Jet Helmet has some innovative attributes that make it perfect for city riding or weekend excursions around the town's countryside.
Nano Jet helmet also is an affordable option for the city rollers or those who spend time travelling around town. This helmet is available with various safety features you'd expect from a Shark — but at a budget-friendly price.
Safety
The Shark Nano GX-100 Helmet is designed in a way which it makes it light and compact. Full-face helmets must are made that way to offer proper protection and comfort. The shell itself is constructed from polycarbonate paired with high-density EPS.
There's no mistaking the Shark City Cruiser helmet was an urban lifestyle helmet when you walked by someone wearing one in the city. And as its little brother, the Nano is all-business regarding style. The Nano has softer lines and a more round exterior shape than the City Cruiser, but many of the styling elements carry over. 
The trailing edge of the visor shroud is most apparent, which terminates with a point in front of your chin. It may take some getting used to if you're used to wearing other helmets whose visors end somewhere around your mouth. Also, there are no exhaust vents.
The design and positioning of the top ventilation system guarantee an optimal aerodynamic profile and perfect ventilation on demand.
Further, the anti-fog ventilation system integrated into the visor is optimised to ensure continuous airflow during the ride.
The interior comes from Aegis®, a revolutionary active antimicrobial technology that guarantees this interior's freshness and optimal hygiene. For more comfort, this model arrives with the Easyfit system, which facilitates the fitting when glasses are worn.
Available in sizes from XS to XL, the Nano will cost you around $170 (€169.99).
via Shark