Daniel Sander's positive Dakar Rally start continues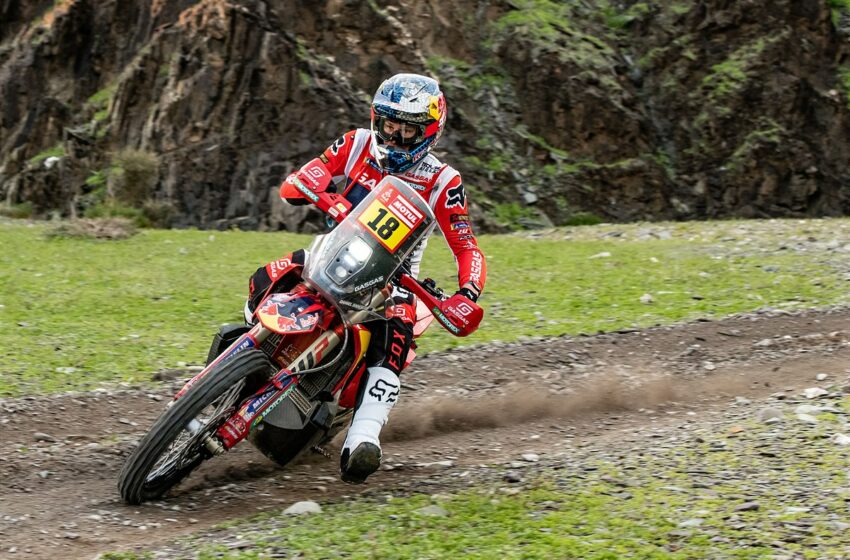 The Press Release
Ticking off stage two at the Dakar Rally with the ninth-fastest time, Red Bull GASGAS Factory Racing's Daniel Sanders maintains his fifth overall placing in the provisional standings! 
Knowing the importance of posting consistent stage results daily, Sanders upped his pace when he needed today, then backed off near the end to bring his RX 450F home safe and sound in the ninth. 
Read Also: Take a look at Dakar Rally Stage 1 
Daniel now lies under three minutes adrift of the overall leader with plenty of racing.
Daniel Sanders lies fifth in the provisional standings

Aussie racer enjoys technical second stage at the Dakar

Sanders to benefit from an advantageous starting position tomorrow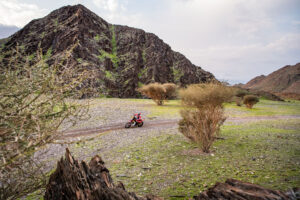 Press Reports
Daniel Sanders: "It was a big day today and a long one! In the beginning, I pushed hard to make up time and then settled into a decent rhythm. I think the stage win was there for the taking today, but this is such a long race that it's best not to lead out on a stage this early on, and so for tomorrow's stage in the dunes, I'll now have a decent starting position. There will be a time or two when winning a stage or finishing up front to lead out the next day will be necessary, but today wasn't it!"
Early morning rain ahead of stage two didn't dampen Sanders' spirits one little bit as before switching to rally, he plied his trade as a very successful enduro racer. 
Unfazed by the conditions, the Aussie excelled with his high pace and minimal mistakes to remain among the early pace setters at this year's event. Now, heading into tomorrow's sandy special with his ninth-place starting position, Daniel will focus on picking up his third-ever Dakar Rally stage win tomorrow.
Read Also: Dakar champion Sunderland fired up for ADC
Results (provisional): Dakar Rally 2023, stage 2
1. Mason Klein (KTM) 5:23:04
2. Sebastian Buhler (Hero) 5:24:13
3. Skyler Howes (Husqvarna) 5:24:17
9. Daniel Sanders (GASGAS) 5:26:28
Overall Provisional Classification (after stage 2)
1. Mason Klein (KTM) 9:38:28
2. Toby Price (KTM) 9:40:09
3. Joan Barreda (Honda) 9:40:31
5. Daniel Sanders (GASGAS) 9:41:23
via Press Release Services GASGAS and Dakar Rally