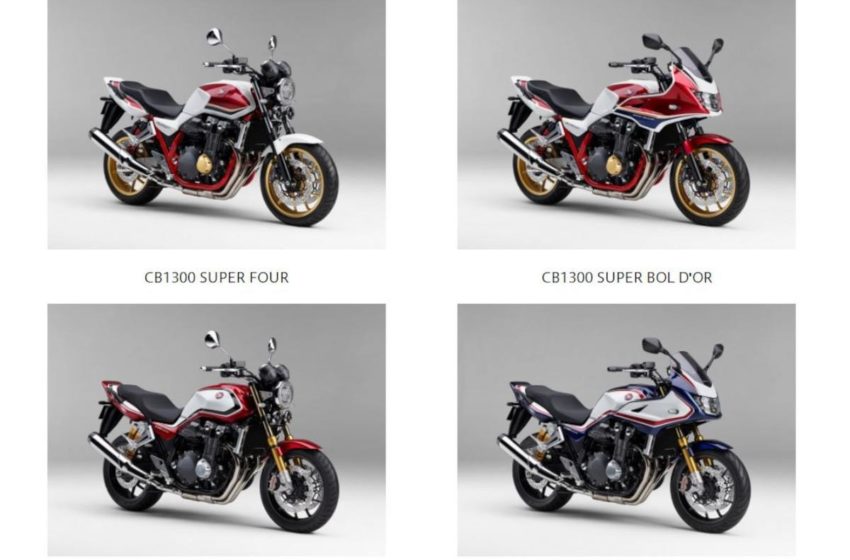 Honda plans to upgrade its CB1300 series
Honda will provide information on the new "CB1300 SUPER FOUR", "CB1300 SUPER BOL D'OR" and "CB1300 SUPER FOUR SP" and "CB1300 SUPER BOL D'OR SP" scheduled to announce on December 21, 2020. 
CB1300 SUPER FOUR,

CB1300 SUPER BOL D'OR,

CB1300 SUPER FOUR SP and

CB1300 SUPER BOL D'OR SP.
The CB1300 series inherits the system of the first model CB1000 SUPER FOUR that embodies the concept of "Project BIG -1 " thoroughly pursued "what should be Honda's road sports model suitable for the new era" in 1992. 
In 2018, the CB1300 SUPER FOUR pursued sportier and higher quality driving by adopting a dedicated front fork. And rear suspension jointly developed with Ohlins. 
The model made 109 hp. The 2019 model made 114.0 hp (83.2 kW)) @ 7500 RPM. Which was cool 5hp more with 0.5088 HP/kg power to weight ratio.
Now Honda wants to bring the CB1300 series which also goes by name Project BIG -1 and will have a water-cooled, 4-cycle, DOHC, and in-line 4-cylinder engine.
Specs
And a Brembo radial-mount type monoblock opposed 4-pot calliper for the front brake. 
With the addition of the SP and CB1300 SUPER BOL D'OR SP, we are expanding the range of choices for our customers.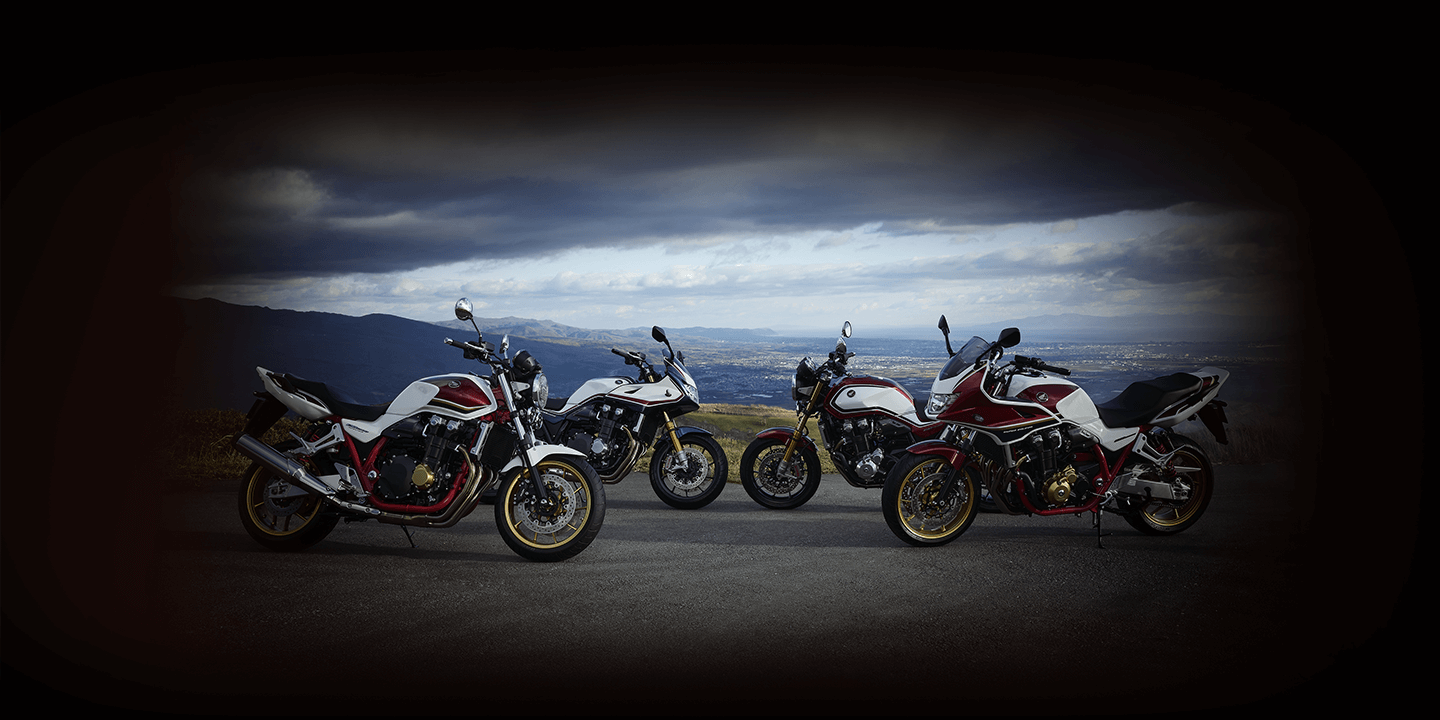 This time, for both CB1300 SUPER FOUR and CB1300 SUPER BOL D'OR including SP type. " 
To maximize the enjoyment of operating a large-displacement model" is a requirement for development.
And a linear feeling for accelerator operation. And throttle grip operation Newly adopted "Throttle by Wire System (TBW)" enables more precise control of the throttle valve. 
"Riding mode" that allows you to freely select the driving feeling according to various road conditions and rider's tastes.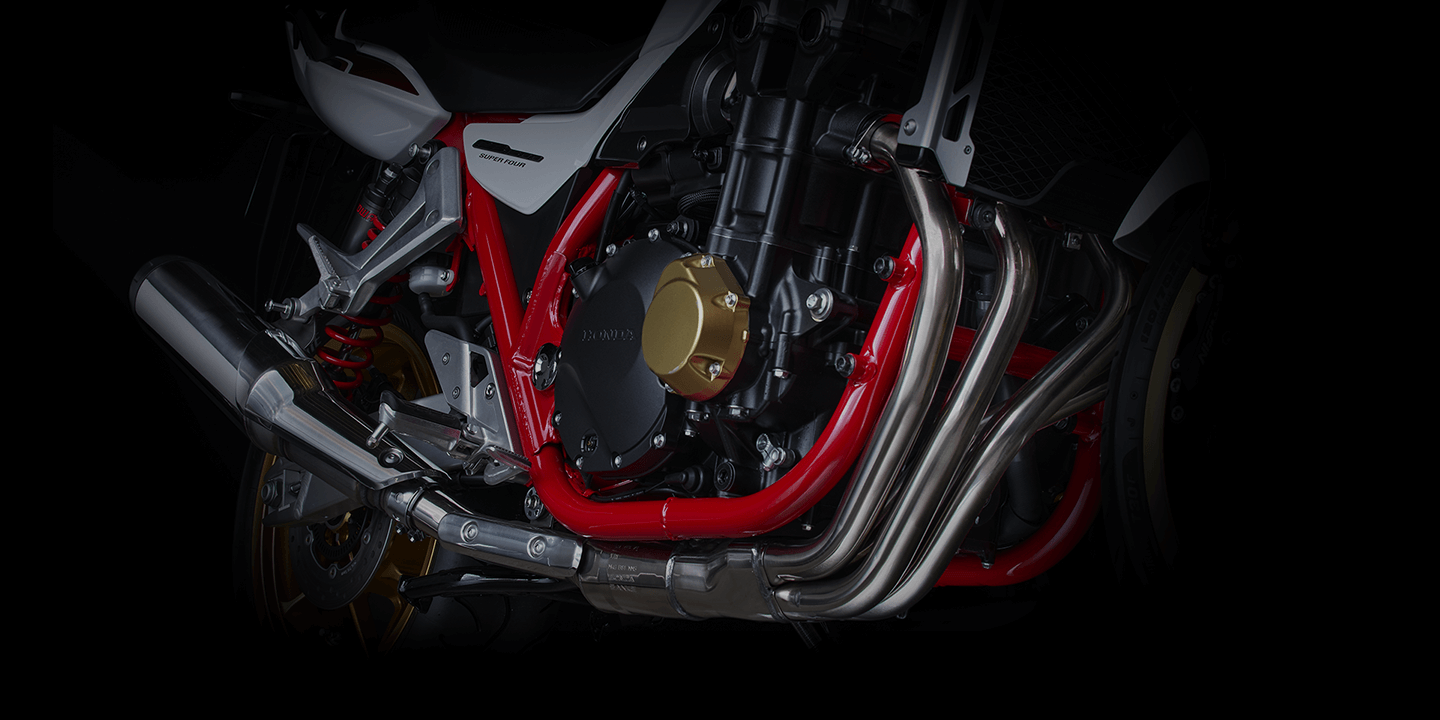 "Cruise control" that reduces rider fatigue during long-distance driving such as highways. 
And contributes to high-quality and comfortable driving We have newly adopted electronic control such as ".
Well from the trend we could see Honda is adding power to the CB1300 models whether it was 2017 model with 109 hp or 2019 model with 114hp.
So we do see Honda may also have some plans to push the power in these variants. However, we will have to wait till December 21, 2020.