HRC officially announced new CBR1000RR-R FIREBLADE SP race-based model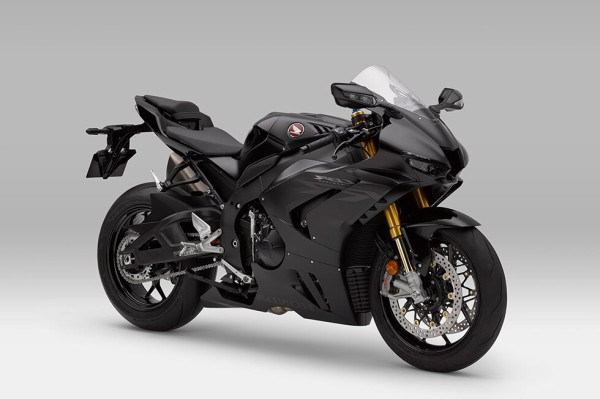 Annoucement
HONDA RACING Co.Ltd. (HRC) will launch the" CBR1000RR-R FIREBLADE SP race-based model "for road racing and circuit driving. "
"To be ready for the main race in the spring of 2020, the first lot of race-based vehicles will be set for European specification before the launch of the domestic specification."
"The second lot will be announced separately. (Scheduled to be sold after June: domestic specification)".
If it is a Japanese domestic specification, it will not be in time for the race in Japan so that it will release a European specification.
"Scheduled to be dispatched as needed from mid-February 2020."or scheduled for delivery in mid-February.
By the way, the regular model arrives on March 20, but delivery will be around April. They are limited to 35 bikes.
However, it was in April when the price and release date were determined (November 5), so we think that it will be a long way if we make a reservation from now.
The difference from standard CBR1000RR-R SP
"Equipped with" ECU, "Wire Harness, "and" Sub Harness "of" KIT Parts "( purchased separately)."
Below is the list of kit parts
Radiator body (Hoses used as they come in mass production )

IMU stay (for position change) (3)

ECU, main harness, sub-harness

(If you purchase a race-based bike, it comes with with the bike as a purchased privilege)

Secondary air supply device ( AI) plug cap

Regulator stay (for position change)

Exhaust gasket

Clutch spring (reinforced) and judder spring

Clutch disc set.

* There is no setting for racing exhaust system parts. (Scheduled to be sold by Akrapovic and others)
Price in Japan : 2,546,500 yen (including tax) (2,315,000 yen excluding tax)
It comes with Safety parts. Is there a special ECU or harness attached to the regular model SP?
The price of the regular model is 2,783,000 yen, so the race-based model is 236,500 yen cheaper.
However, race-based vehicles cannot run on public roads. We think its reinforced parts will be released and the content of KIT parts is surprisingly small. 
The question here is the new model made to be able to withstand its usage in the race ? The new race-based model has no change from usual. 
What about the CBR1000RR-R SP2?
There were rumors of a model equivalent to SP2. 
Most of the race-based bikes align with the highest model, but this race-based bike aligns with the SP version.
So we thought the SP2 might not arrive or may take two or three years since a patent is present for a variable wing of ECU control and an engine with VTEC.
The variable wing is now OK in SBK (although it is limited), so maybe there is a possibility that it will come out in future.
---
Source : HRC
Zarco officially in Reale Avintia 
Is it reasonable to think about future Honda NC750X?
Our talk with young minds of Elisava Racing Team
Moto2 : Current Moto 2 standings
Our Top 6 questions to SC Project