Bajaj brings the e-Chetak with the price tag from Rs 1.25 Lakhs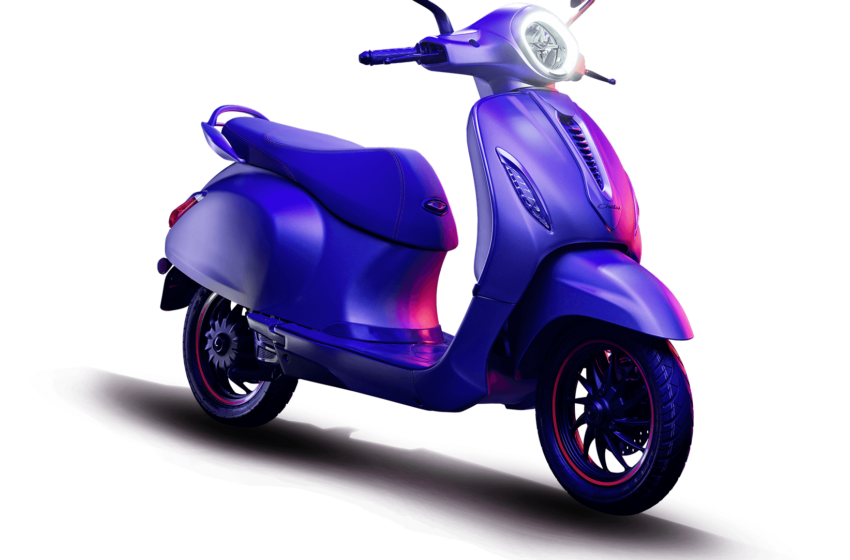 Bajaj Auto resurrects Chetak in a new electric avatar that and holds to its old design Chetak. The old Chetak was a geared scooter that stayed faithful to its owners back in the '70s.
But times have changed since then, and Chetak had to is resurrected to align.
Bajaj unveils the Chetak with Rs 1 lakh(ex-showroom Pune and Bengaluru). 
Chetak comes in two variants Urbane and the Premium. You can go ahead and book the Chetak from tomorrow 15th January with a booking amount of Rs 2000.
The deliveries will commence from January 2020 end. Pune and Bengaluru will get the first few units, followed by Mumbai, Chennai, and Delhi.
Premium variant will come with a front disc brake, and Urbane will come with front drum brake. 
Premium comes with a price tag of ₹1.15 lakh( ex-showroom, Pune, and Bengaluru).
On the battery, Bajaj offers a 50,000 km warranty of three years. Electric Chetak does not get a fast charging method.
The entire battery consumes max 6 hrs to get ultimately charged. Batteries do not have the option to swipe.
The batteries are charged with the help of a standard 5 amp electric socket.
Electric Chetak gets two modes Sports and Eco. In Eco mode, Chetak can run up to 95 km, and in Sports mode, I can go up to 85 km. These are the results from Bajaj's inhouse test runs.
It also comes with a dedicated smartphone app to display vital information like location, battery charge, range, and more.
---
Source : Bajaj
Ather teases its upcoming electric scooter
M V Agusta secures 5 years funding
BMW's new electric patent
Evoke expands globally