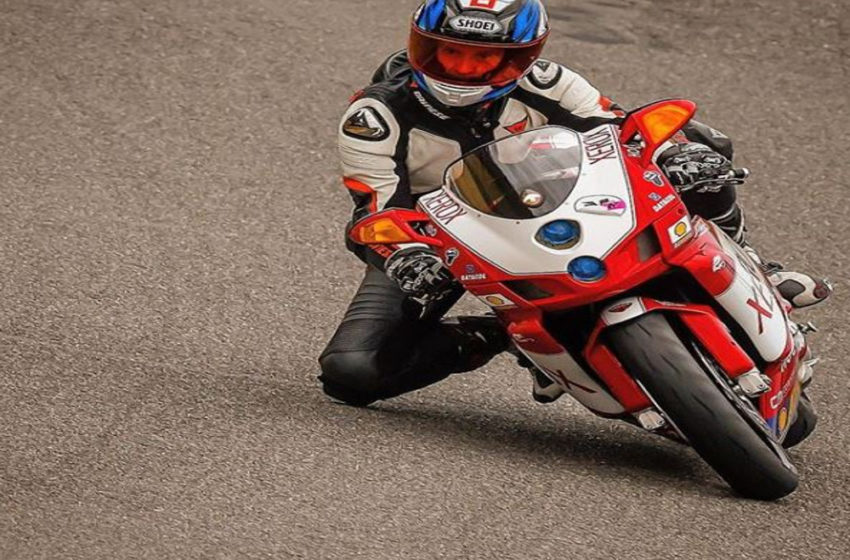 Interview : Track expert and Bike Enthusiast Justin Hyman talks about his experience
Ever heard of saying 'On a Bike No one asks" Are we there yet" '. Well same goes with Justin .Even if you are not with Justin he is going to talk and think about bikes :).Well that is what everyone wants a talk with substance and Justin does that always.
Aaah and lets not forget bikes are everything for him.I have been talking to Justin since quite a while now and his dedication, consistency packed with intelligence has made him a sought after personality in motorcycle world and the way he looks at the bikes is someone who regards them more than a life.
Here is what he has to say about his experience on track and about his experience in building motorcycles.
1. How did you get into motorbike racing/coaching?
Justin : Originally Racing was my dream, as I was convinced I'd be fast. And that was before i ever rode anything lol! I'd been street riding for about 8 years and ran my own shop, but I was one foot in the grave. In reality I have a gift for running extremely fast on narrow, bumpy, Dirty and hellish roads. I never found that feeling at the track, always dreamed of racing a TT or two.
One day a man named Geoff Reid walked in, and as it turned out was a track coach and racer, new to town and came for work. Awesome, crazy guy! And a very large, like 6'5" and lethal, type of guy.
He'd actually sought me out I learned, everyone everywhere when it came to mountain racing/local riders, well, I'm a very long way from proud of it these days… but for years when anyone started in about being the fastest, it was me they had to beat.
2.What bike are you currently riding?
Justin : Well, I'm very blessed. Right now I own a 1299 Panigale Final Edition undergoing insane amounts of race work. A 1098 RS Spec that is truly one of a few in the world built on such a level. An 1100S Hypermotard, and a heavily built 999 turned 1038, then there's a 50th R6 and two RC8's as well. Then a 2006 Xerox Edition 999R that I'm building into an F07 WSBK.
3.About the bike that you are working on currently?
Justin : Somehow some way I decided to build the most epic Final Edition on earth, it's been a journey to put it lightly. The entire bike is either titanium, carbon fiber, or magnesium. Or like the brake rotors, carbon ceramic. She will be truly next level.
Also my Xerox Edition 999R, which I'm going through a painstaking process to acquire all the rare parts to turn into a true RS Specced F07 WSBK over time.
And I'm building the first carbon fiber Mako variant of the 999 in the US.
Yamaha invests in Roam Robotics
4.Does body position matter when you ride in race?
Justin : It's EVERYTHING. Without the endless study and revision of every ounce of one's self and how it's applied on the machine… we're all just crazed children whacking throttle then jacking the brakes and desperately trying not to die.
For most there are numerous crashes and little idea where it went so wrong. It gets tricky here, in a race environment. Very few ever want to admit they have a problem, instead they constantly speak of tire pressure and "The Suspension" as their reasons for a lack of record setting.
A real rider with a rig responsive enough to live or die by half pounds and a click of this or that? Well they'd adjust the parameters, take a note, and shut up about it  Go back out and see what they see.
5.Does the type of bike matter in the race?
Justin : Absolutely in every way. To a great degree yes it's all about the rider. But put rider's anywhere near equal skill on an old fzr 600 and a 999R and you have a serious problem! That said amazing things can be done on very humble machinery, but the machinery these days makes the impossible normal so it's a balance for sure.
6.Please let me know as to how to overtake riders in the race? Is there a technique?
Justin : VERY CAREFULLY. The most I could really say about this is make sure you have it. Yahoos diving into an Apex then grabbing brakes after passing can and does get people hurt fast. It's regex to as "The door closing" frequently, when your sliding around a rider in a left hander and suddenly it's transitioning right, and your line becomes an impact zone. Racing is of course about aggression, but also a great deal of trust and respect for your competitors.
2019 Kawasaki W800 Cafe and Street
7.How to manage Traction control on the corners? Please let us know more
Justin : I actually have no experience with it, been a purist all my life.
8.On how to improve the skills on the corners?
Justin : Don't worry about being fast, ever at all. Worry about body position, clean lines, being fluid, trail braking… but never worry about your pace.
Top 5 things you should know about Kawasaki Ninja 400
9.What should one remember while riding on wet track?
Justin : Find the nearest pit-out, and a warm beverage! No I actually did ride my final session of 2018 at Barber in the rain. Keep the bike as upright as possible whenever accelerating, never chop throttle if it spins up just ride it out cautiously, stay even and controlled, and just be careful.
10.Braking skills required on the track?
Justin : It's the biggest part of racing and on a big bike, a vicious battle with your senses. The closing speeds off a good straightaway on the markers is an experience, pushing your limits of braking and when to let off throttle is absolutely crucial. But also extremely terrifying on say, a 1299 R Panigale.
Benelli to launch TRK 502 very soon…
11.How to develop consistency on tracks?
Justin : It's always everything, fluidity and consistency.
12.How to develop consistency maintaining the mid line corners?
Justin : All in your body position and entry into the apex, then a good smooth acceleration out of it.
13.Hobbies when you get spare time?
Justin : Spare time… I'm a ducati enthusiast so I really don't have any lol! I love working on them and riding too much to enjoy much of anything else.
14.What is your ultimate dream?
Justin : I want to build handmade Superbikes for people. And come in last racing the Isle of Man. I don't need to win, I just want to run. Man has to dream I guess.
Justin on track
Building the bike with various components
---
Follow Justin on Instagram