Is KTM planning to bring a new 690cc Enduro?
KTM. The Austrian powerhouse that has long been the leader in off-road racing is working on a new model. The KTM 690 Enduro R prototype spied on the streets of Europe is set to race against its direct competitors shortly.
Solid machine
The Austrian motorcycle manufacturer is building a good reputation for off-road bikes. The KTM 690 Enduro R is a solid machine. But the company founded in 1934 wanted to create something even better for their customers.
Every year, its fans are getting bigger and bigger, so KTM needed something new to hold them until another 2024 model emerges.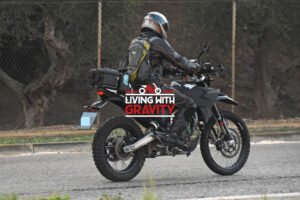 There's a lot of time until the Austrian motorcycle manufacturer KTM releases the next big thing from their production line. The model in question is a new generation of their most giant bike in the lineup, their 690 Enduro R.
KTM 690 Enduro R is a bike which never gets old. It's the flagship model of the KTM offroad family and has been for many years.
Now it is time for a new one, but we have to wait because we still need to learn more about this bike.
Enduro R
And we understand KTM is working hard to create a new generation of their "little" Enduro R. The prototype was caught testing earlier this month in Southern Europe, where much of our spy shots originate.
The new prototype is quite different from the more recent models.
From what can be made out, this model has some exciting changes compared to its counterpart, that's been on the market for several years.
The new model is based on an entirely new fuel tank, new frame and rear swingarm. The new bike will be sporting a completely new design from top to bottom, and we will now look at the prototype's first spy shots.
Do we also see significant changes like the upgraded brakes and engine? Well, time will answer.