The KTM Duke Light Mask – Making The Most Aggressive Motorcycle Ever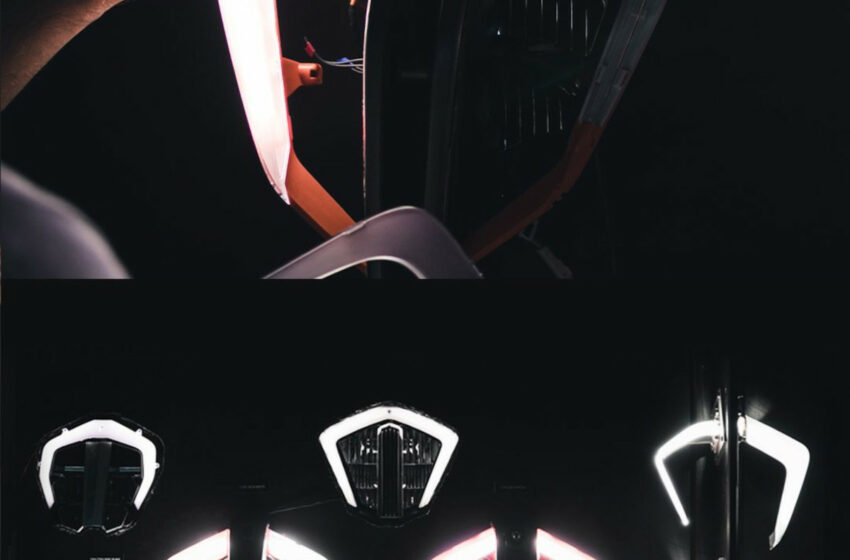 Let there be light! Light masks. Not a new concept, but in the case of this Austrian company, to be found on KTM motorcycles – the only bikes with a devil-may-care attitude are found here. The rest of the market goes for civilized and routine, and KTM goes for bold and extreme. But to my mind, you can tell which bike is from KTM.
The design team from Kiska developed an evolution of the original KTM light mask, specifically for the KTM DUKE. Handcrafted in Austria, the exclusive design has a clean, sharp appearance which delivers both form and function.
2014 Project
During the development of the 2014 KTM Super Duke, at least a few other projects were in development. These included a design for a light frame as part of the overall fairing.
The task was to develop and deliver a style that was in sync with KTM's 2-Wheels-Maximum philosophy and individualism. At the same time, it needed to be the most aerodynamic light possible, and the design needed to be sharp and clear in appearance.
The iconic KTM DUKE light masks were developed, so every square millimetre radiates the hyper-aggressive orange BEAST lurking beneath the bodywork.
Multiple iterations were considered (and discarded!) in the race to be sharper, lighter, and more intimidating. Not developed to be aesthetic, the priority was peak performance – resulting in a light mask which is unique and profoundly polarising.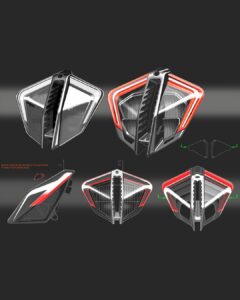 The process
The light masks were developed to be as minimal and aerodynamic as possible, hardened and smoothed by a hyper-attentive design process. We aren't just talking about aftermarket bolt-ons here – the KTM Duke series light masks represent an entirely new concept, seamlessly engineered with the bike like never before.
The idea started with distinctive KTM DNA pillars – orange plastic protecting the fenders is then retained, flowing into the front of the headlight, further shaped into two rigid cutaways at the top.
Missing from these edges would generally be final adjustments to ease and smooth airflow around the lights: gone is any extra material or shape. Streamlined down to its purest form, every shape of every surface is defined for a reason.