Kawasaki unveils price tag for its 2020 Z H2 and Ninja Series in Europe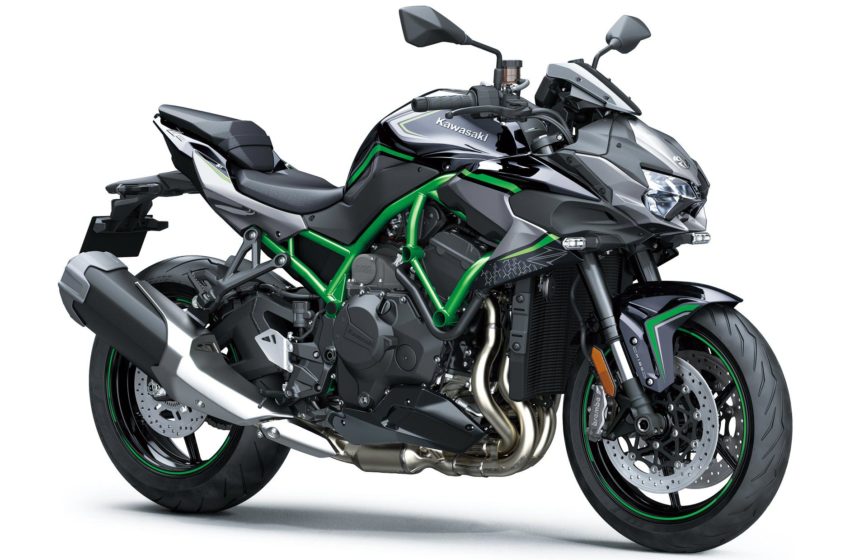 Kawasaki has unveiled the price of its 2020 Z Range and the Ninja 1000 SX in Europe.
Z H2
Kawasaki officially unveiled the Z H2 Supercharged, the naked beast that has 197 bhp of power at EICMA 2019.
Kawasaki has already had a partnership with Bimota, and the Z H2 created much news in the motor world. Also, we received the spy shots of Z H2 before few days.
The new Z H2 will compete against the like of Ducati Street Fighter V4 and M V Agusta Brutale 1000 Serie Oro.
2020 Ninja 1000 SX
The new Ninja 1000 SX arrives with few updates. Unlike its naked sibling Z650 and Z900.
New exhaust comes with lone output.

The seat gets updated that provided additional comfort.

The discs can now be adjusted.

The new TFT dash.

The front fender gets a revision.

The LED headlights.

Will come with four driving modes.

It gets Blip function for cruise control and quick shifter.

New paint schemes like Emerald Blazed Green / Metallic Carbon Gray / Metallic Graphite Gray" and "Pearl Blizzard White / Metallic Carbon Gray / Metallic Spark Black" and Metallic Graphite Gray / Metallic Diablo Black."
2020 Kawasaki Prices in Europe
Z H2 
Z H2: The base price is 

€ 17,099 

 available in  

March 2020
Kawasaki has also largely put a price tag on its Z H2 as per the paint the scheme
 Z H2 red chassis:  

€ 17,549 

 available in  

March 2020

 Z H2 green chassis:  

€ 17,749 

 available in  

March 2020
Ninja 1000 SX
Ninja 1000 SX:  

€ 14,349 

 available in  

February / March 2020

Ninja 1000 SX SE:  

€ 14,549 

 available in  

February / March 2020
Ninja 650 
Ninja 650:  

€ 7,799 

  available in  

February 2020

Ninja 650 SE:  

€ 7,949 

 available in  

February 2020
Z650
Z650 2020:  

€ 7,099

  instead of  

€ 7,299 (offer valid for motorcycles registered before March 31, 2020)

, available in  

February 2020

 Z650 SE 2020:  

€ 7,199

  instead of  

€ 7,399 (offer valid for registered motorcycles before March 31, 2020)

, available in  

February 2020
Z900
Z900 2020:  

€ 9,499 

 available in  

February 2020

 Z900 95hp 2020:  

€ 8,999 

  instead of  

€ 9,199 (offer valid for motorcycles registered before March 31, 2020)

 , available in  

February 2020
W800
W800 2020: 

€

 10,249 available in  

February / March 2020
---
Source : Kawasaki Europe