Kawasaki's new camera-radar-based system is the next big step in riding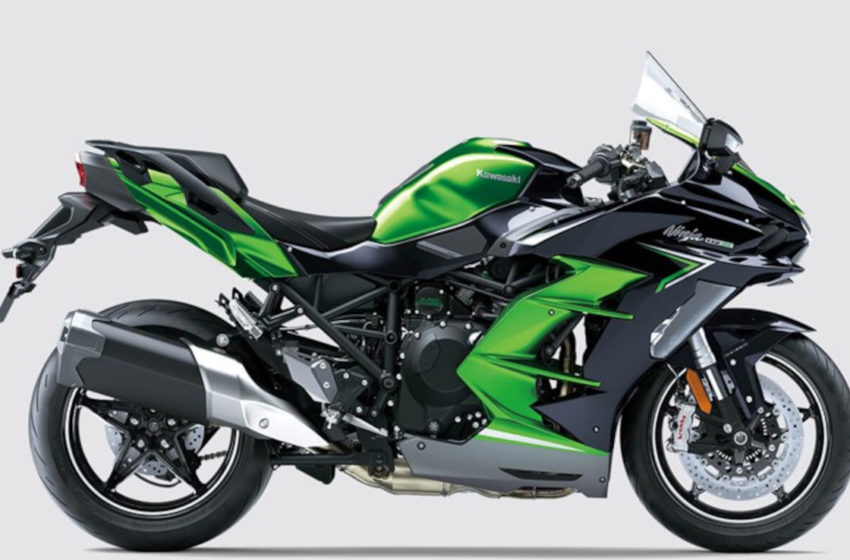 There's no questioning that motorcycles are much fun to ride. However, with that fun comes a particular responsibility. After all, when you're riding with traffic, there are many variables at play that you might not always be able to predict. That's why current rider-assist technology has gotten so huge in recent years. 
The thing is — this technology isn't perfect. Motorcycles can still be dangerous if you get in an accident. That's why Kawasaki has decided to take things one step further. And add camera based radars to its new generation of sport-touring models, especially in the 2022 Ninja H2 SX. 
By doing so — the company believes it's ensuring you'll arrive alive at your destination every single time.
Radar
As part of its strategy for remaining at the forefront of multi-sport technology. And rider-assist systems, Kawasaki has announced a new radar feature for the upcoming Ninja H2 SX.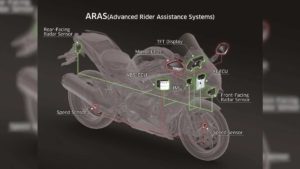 Adding a radar system to current tech like Adaptive Cruise Control (ACC) and Advanced Rider Assist System (ARAS). And Blind Spot detection is already present on the 2022 Ninja H2 SX with discretionary riding modes, a colour TFT screen. And cornering ABS only adds to this bike's massive amount of available rider adaptability. 
Two radars will monitor the road immediately in front and behind the Ninja H2 SX. The bike's systems will use this to help riders avoid hitting anything in their path.
There is a minimal margin for error at high speeds or for the things radar can miss. And this is one more reason why Kawasaki is developing a camera-based active ride system to help keep the H2 SX stable and stay in its lane.
Radar is an invaluable tool for any motorcycle rider. But even the best radar detectors can't account for everything. 
With cameras
The Japanese motorcycle manufacturer Kawasaki released some details about its upcoming Ninja H2 SX model. And mentioned that it would be equipping it with some cameras.
In 2021 Kawasaki has issued new patent applications. For a camera-based system positioned on the front of the motorcycle. 
According to patent applications, the cameras enable cornering headlamps and. More importantly, increased collision mitigation features such as autonomous braking, traction control and lane-keep assist.
These systems will soon provide alerts for impending collisions and automatically apply brakes in an emergency. The brand's upcoming supercharged Ninja H2 SX flagship promises to be the primary testing lab. But it won't be long before the tech trickles down into other models across Kawasaki's range.
With this, Kawasaki seems to be the first Japanese manufacturer to step up the game in the adaptive riding aids department. And we already know Ducati, BMW KTM, used this technology way back in 2020. 
Using two cameras, one on the front and rear of the motorcycle, this vehicle can detect surrounding vehicles and adjust its course accordingly without any fail-safes. Rapid lane changes, such as what might be required when turning into a driveway or parking lot, are ideally catered. 
via Cycleworld