KTM to add two variants to its 890 family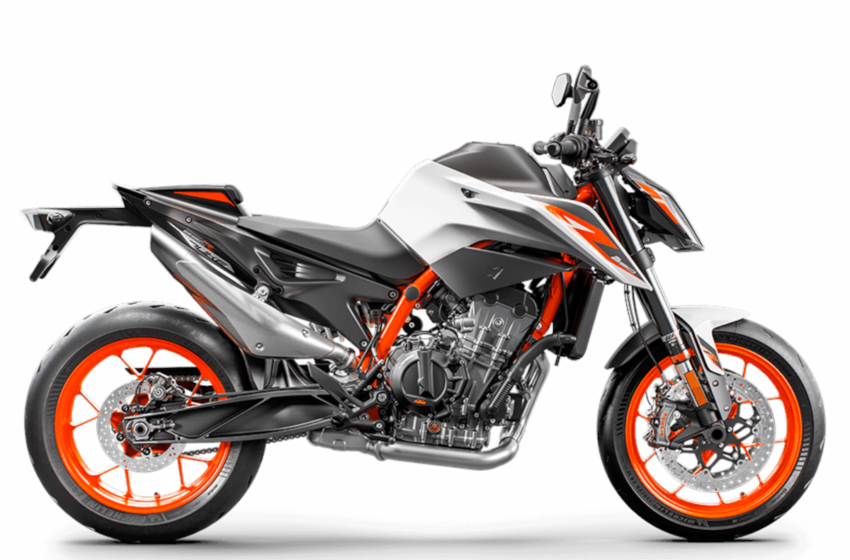 The KTM official document suggests that the Austrian motorcycle brand is looking forward to adding new additions to its aggressive 890 Duke R lineup. As we know, the 2020  KTM 890 Duke R test was carried last year.
Five Members
The 890 Duke family has five members.
890 Duke R

: In the current state, the 890 Duke R comes with inline two-cylinder. Which calibrates 121 hp and 99 Nm. 


Adventure 890 R Rally:

  The Rally comes with 77 kW (103 hp) and 100 Nm Torque.



890 Adventure R

: The R comes with the same performance as 890 R Rally, 77 kW (103 hp) and 100 Nm Torque.



KTM 890 Adventure

: The 890 Adventure comes with the same performance specs. As Adventure R and R Rally, 77 kW (103 hp) and 100 Nm Torque.


Adventure 890 L

: The L has the same torque which is 100 Nm but has less power.70 kW(93.8 hp) than R Rally, R and Adventure.


While the Adventure versions like the 890 R Rally, Adventure R, Adventure and Adventure L are 2021 versions. The 890 Duke R is 2020 variant.
Now the Federal Motor Transport Authority (KBA) official approval documents show us that KTM will add two more variants.
The KTM Duke 890 which comes without the R. The Duke 890 will make close to 116 hp. Which is the highest power in the 890 family.

KTM also plans to unveil the 890 Duke version which will have L in the name and have 95hp. Europe will also get the A2 variant which will make 48hp.
In Europe, the 890 series will start from 10,500 Euros. With this, KTM will discontinue the 790 Duke.
We are not sure if KTM plans to expand the lineup in India as at least on there a website we don't see the series going beyond 390cc.
If it does, it will surely get the Indian market.