Meet BMW R18 custom " Dark Phoenix " from Mandrill Garage
The world of custom motorcycle building is constantly moving forward, with builders continually trying to find new ways to push the boundaries. Sometimes old school methods are preferred as they produce stunning results. Other times, a builder might choose to experiment with new technologies to see if they can realise their present possibilities.
World of custom motorcycle
For those unaware of the company, Mandrill Garage is a Chinese custom motorcycle workshop that has established itself as one of the country's premier builders. The team comprises skilled members, including electricians, interior designers and painters. With each member contributing their particular skill set to the project.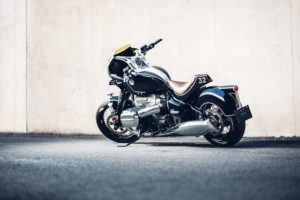 It's a rare sight to see a BMW bike that doesn't look like it was built in the 60s. So what happens when you throw out convention and create a futuristic, avant-garde BMW R18? Dark Phoenix.
This specific BMW R18 was designed as a personal project by one of the shop owners. Before, it was bid out to other members at the garage so they could learn 3D printing techniques.
Not too long ago, the bike building community viewed the 3D printers as a new and expensive toy, not something production-ready. However, with material and technology development. We are well past that stage now, and 3D printers have moved from being a novelty to becoming a handy tool for custom bike builders.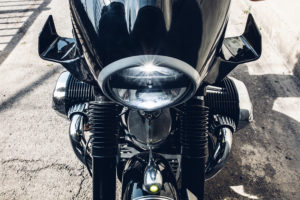 Luo Hao
And who said the new technology had that someone needed to present in the form of a futuristic bike with a modern aesthetic. Designer Luo Hao did when he created this BMW R18 concept for Mandrill Garage. And we're going to go ahead and agree with him on this one. 
From the looks of things, it's a sure bet that Luo Hao spent some serious time perusing Tomorrowland posters when recreating their dream future world in three-dimensional form. However, we'd still love to see what he could do with a more conventional motorcycle design. With its roots firmly planted in reality! Do you think he'd ever want to attempt something like that? We know we do!
This BMW R18 has been redesigned from the ground up, with a bespoke and unique front end design to improve airflow. The team at Mandrill Garage have incorporated a distinctive shark nose with smatterings of beauty-spot enhancing photosynthesis. It gives added direction for airflow as it leaves the front bodywork, forcing it to turn and rise as it moves forwards.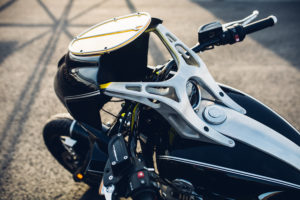 The moulding team replicated the 3D design. Who knew folks at the Mandrill Garage could start with an incredibly accurate model. Without this confidence in the process. Many hours would be lost creating full-size templates from which to work that would not recreate the original shape with such accuracy. In short, their ability to replicate the 3D model virtually meant there was no need to make physical templates before starting.
Dark Phoenix
A very futuristic looking BMW has been brought to life. The Dark Phoenix was created by the team at Mandrill Garage and uses a round metal bar. But this has been 3D printed and then bolted to the top of a fairing. It, in turn, is attached to the tank, where a 3D printed fuel cap surround helps lighten the load.
Named after the X-Men's Dark Phoenix, a high-tech machine was born and destined to become an icon of the motorcycling world. Drawing on design elements that are both modern and retro, clean and complex.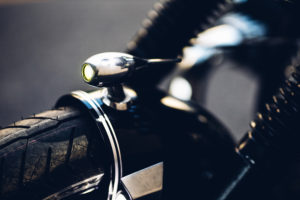 This BMW R18 motorcycle aims to be a technical tour de force that runs on today's most exciting technology. If you are looking for hi-tech innovations, you will have found your place. 
Their incredible 3D printed fairing alone gives the bike an eye-catching and detailed look. With GP inspired winglets, we see a yellow Perspex screen. The gauge mount is integrated with the factory BMW instrument.
The make
To keep the theme consistent across the entire motorcycle, they opted to give the whole bike a hand-shaped front fender. A small light on top gives a more classic touch. Draws attention to the sleek design, and makes it look like an old-fashioned hot rod.
The entire motorcycle took a black coat with bold white pinstriping. We also see bold flat bars to give the rider a much-wanted stance on the bike. Mandrill Garage made sure the rider seats on an excellent upholstered seat.
It is, of course, entirely subjective whether you love or hate the outcome of this build. Even if it's not your cup of tea. Any petrolhead can appreciate the work that must have created what a one-of-a-kind, highly bespoke custom machine is. 
And although it's never been part of Mandrill's remit to be so brave in adopting new technologies and techniques to their builds. The garage has pushed and challenged itself in moving away from the familiar. These things can only stand to benefit them and those who support them.
via Mandrill Garage