More information on Kawasaki's electric bike like specs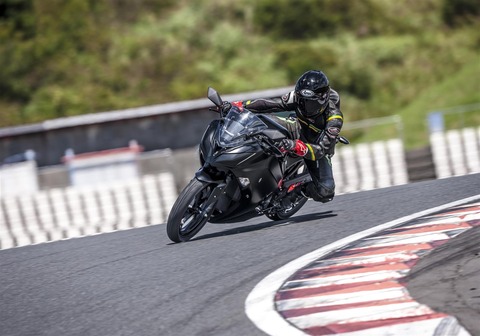 At EICMA Kawasaki released information on its upcoming vision of electric motorcycle that had started since 2000. Yes back in 2000. You heard it right. Now we have more information on Kawasaki's electric motorcycle.
To us, it doesn't seem like an entire sports bike as the clip-ons are pulled up and posture of the rider, if we look at the video, is more composed as compared to the sports bike.
Latest Information
Its bike that we see is close to Kawasaki's Ninja 650.

Middleweight Kawasaki road bike suspension and brakes are used.

The trellis frame technology used in the Ninja and Z series is used.

The motorcycle weighs 219kg.

20kw output during acceleration, close to 10kw output during the cruise.

100km range is expected.

Clutch a 4-speed gear transmission.

It can be charged with a fast-charging system or a 100-240V household power supply.
What makes it interesting is. The PCX electric gives 0.98kw and a max output of 4.2kw and this is rated.Now Kawasaki's electric bike has a max output of 20kw which is 27.2Ps. Now, this is high power.
Various questions are ringing in our heads.
Is Kawasaki talking about power specifications of Ninja 400 specs here?

Has Kawasaki made this with the help of there cult partner Bimota? Since now they have a 49.9% share?
---
See Also
MIVV at EICMA 2019
Do we see Honda Scrambler 500 soon?
Kawasaki's next supercharger
Magic of Kentrous
Kawasaki's ZX-25R