Savic brings three variants in the electric motorcycle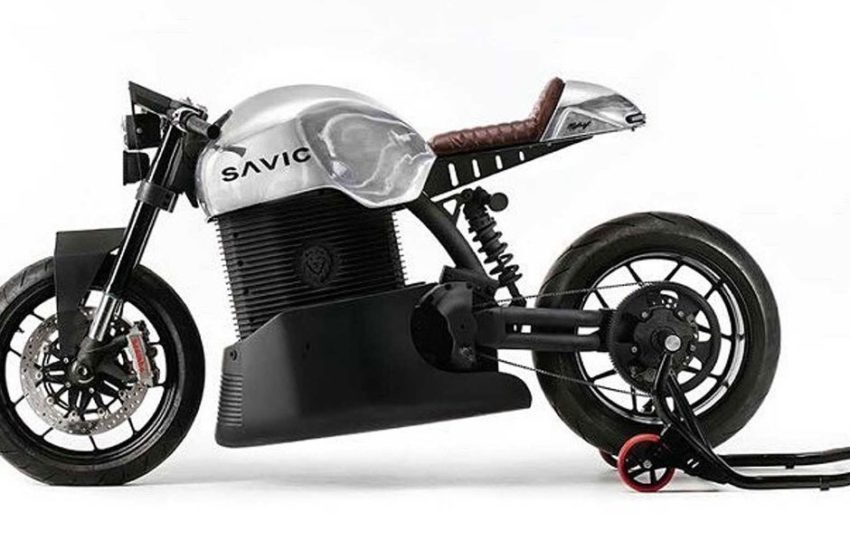 Savic the Australian brand in building electric motorcycles brings three variants in there Savic Cafe Racer and they are called Delta, Alpha, and Omega that goes with different specs in the engine.
Alpha is powered with an engine that has 25kw, Delta brings 40kw, similarly Alpha brings 60kw of output. Cafe Racer comes with 170 to 210 kgs of weight. Weight depends upon the variant that you choose. These variants use the tube frame and the swing pivot gets the electric motor before it when it comes to construction.
The base variant will have a 120 km range with a 7kwh battery. Delta gets 150 km of range with 9kwh battery and Alpha has a maximum range of 200 km of range with 11kwh. The battery is made in a square shape battery that is located below the tank. Central strut supports the rear swingarm.
These three variants get a conventional fork at the front that has brake calipers and is radially mounted. All three variants come with LED lights.ABS plus driving modes.
Also, customers will be able to customize the bike that is a great option and is kept open. The pre-order dates start after 15th Nov 2019 with the delivery date by end of 2019.
 The price tages are 12,990, 16,990 and 23,990 $.
---
See Also 
Kramer unveils GP2R
Finally we get to hear about TORK
Evoke expands globally
Swiss Gold ' The Rocket Sproket ' Custom
BMW Motorrads plan for EICMA 2019