News: Kramer unveils new GP2R race bike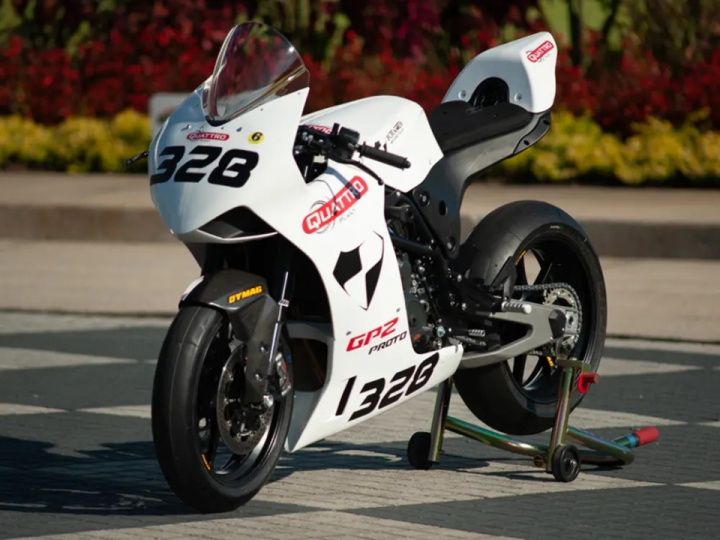 The German company, Kramer Motorcycles unveils a new GP2R race bike. The bike gets
Parallel-twin 790 Duke engine from KTM.
A new trellis frame.
890cc aggressive engine.
On the weighing scale, GP2R weighs 140kgs and is capable to churn 128.2bhp and 100 Nm of torque making it 0.9 on the power to weight ratio.
Adjustable WP Suspension
There will be two variants the second will be 850cc.
Both the variants will have a programmable engine control system.
Apart from the above it also gets "Track Service Package" that clients can order. The "Track Service Package" is made in collaboration with Swiss organization Speedbox. The objective is to provide logistics support like

Storage service.
Transportation  service of the motorcycles and
Technical support during training and racing events

Priced at €29,990 this price includes VAT and it is around USD 33,382 but it is guessed that it will be less if it exported as Non-EU residents don't pay tax.
Also if the orders are placed before October 1 you can choose the color of entire fairing and frame at no additional cost.
The official launch will happen at Barber Motorsports Park Vintage Festival, Alabama.
About Kramer Motorcycles: What started as just a hobby in 2009, building a prototype racing bike for our use, ultimately led to the company foundation of Krämer Motorcycles in 2014.
The first model of the young company's history is the "HKR EVO2″ where "HKR" stands for the first letter of the last names of Christof Henco, Markus Krämer, and Nico Rothe.
In 2009, the three of them started building their SuperMono to race it. These first SuperMonos were called EVO1. The HKR EVO2 is, therefore, its successor and already includes four years of pre-development through experience gained on the EVO1 model.