MotoGP : Profile of the Week – Kevin Schwantz
" Its so easy to watch the race and just think that it is " Man and Machine " but there's so much behind the scenes. There's teamwork, there's technical sponsors so many more things than just a rider and the bike.
Getting the setup right, getting the tire compounds right, getting the suspension set to go out and race is one of those things that the highs and lows can go to from one corner to next. At one corner you could be fastest and next you run off the track you crash the motorcycle and you are on the ground, something mechanical has happened.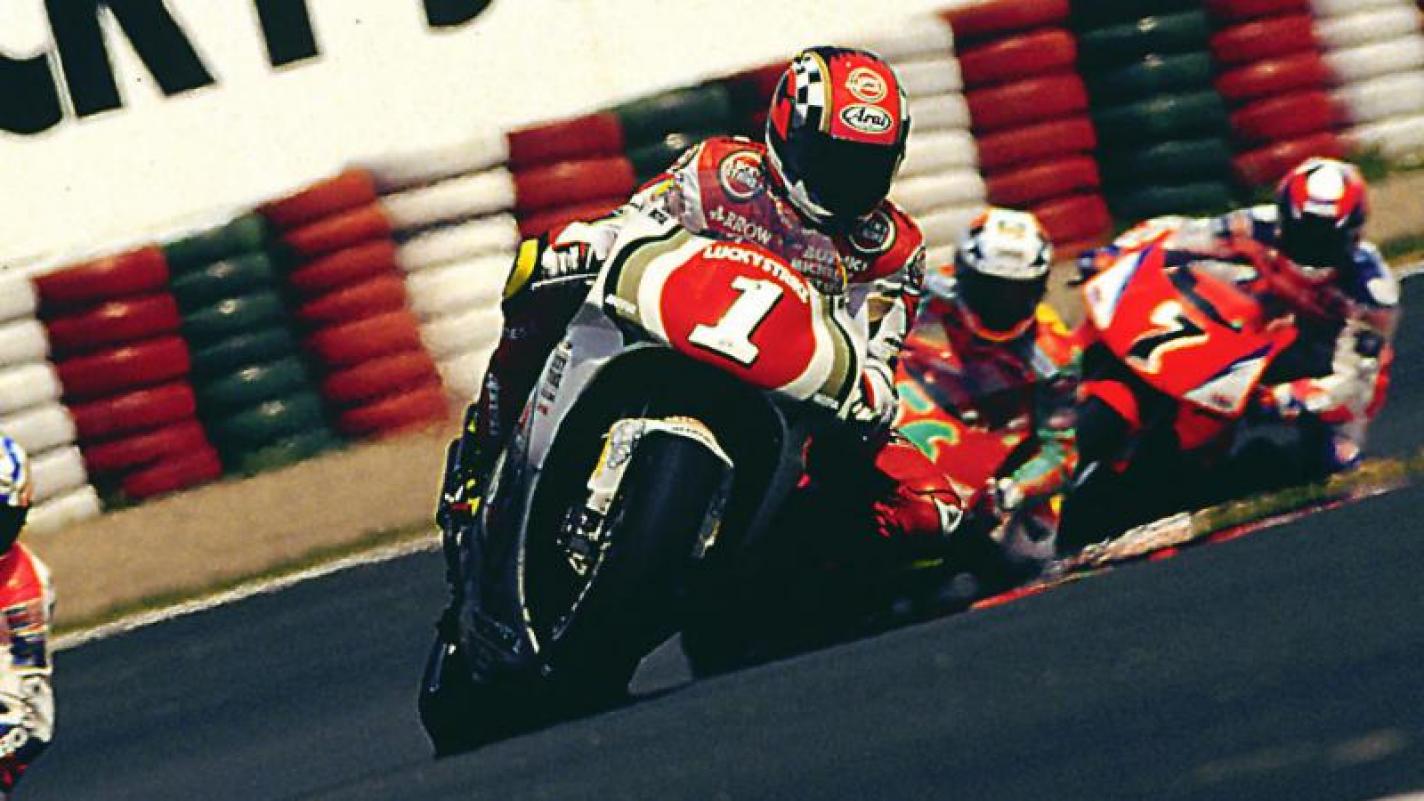 Its so difficult as a rider to be able to concentrate and string together a perfect lap after perfect lap after perfect lap and that's what it takes to win.For me one of the most rewarding things was off-course to win a Grand Prix to win World Championship. At the end of the day you win the race and come back into the garage and see the celebration ".
– Kevin Schwantz , 1993 500cc World Champion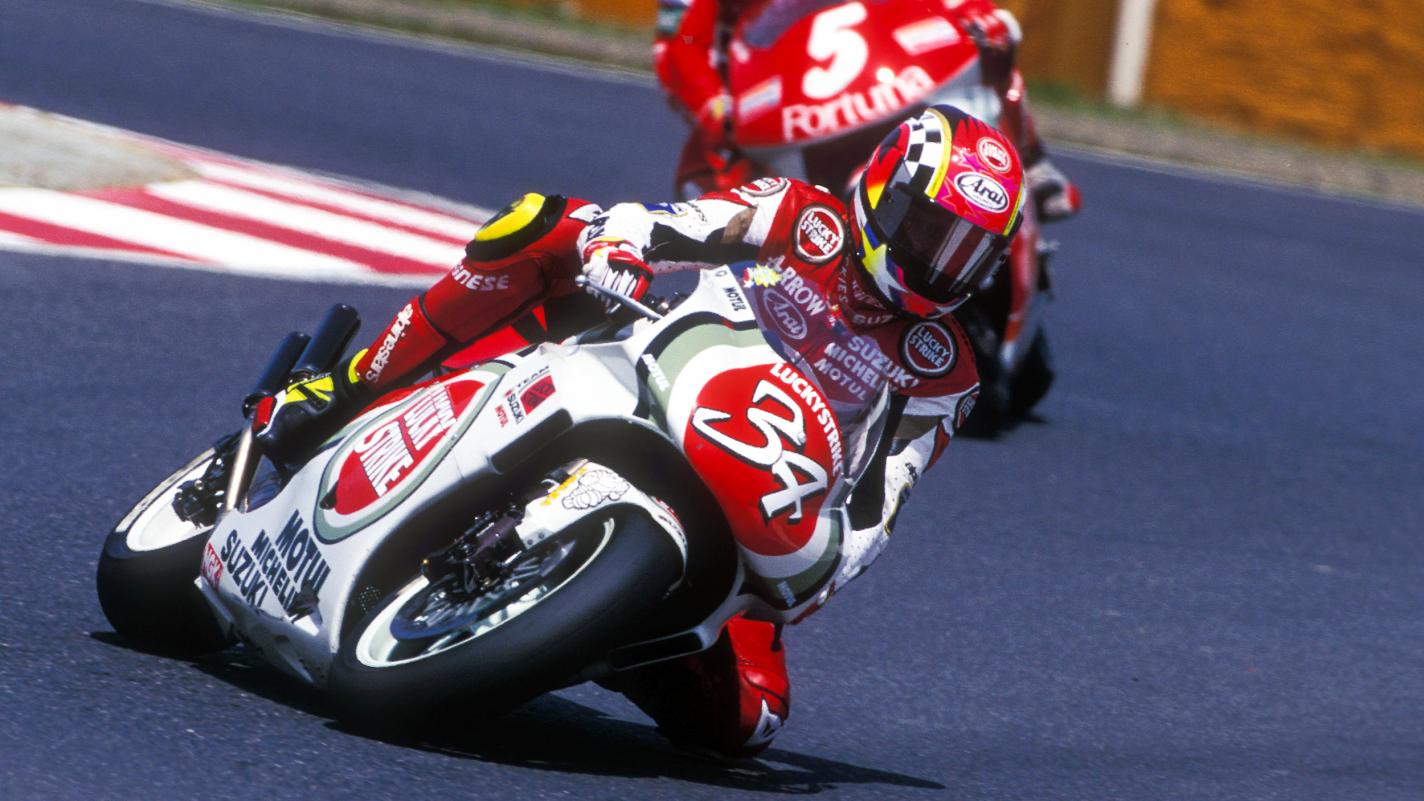 Kevin started his career with Motocross and he started to ride the bike at the age of four. At Daytona 200 he won the race and that made his actual career to start with.
His fierce competitors in the Grand Prix were Randy Mamola, Eddie Lawson, Wayne Rainey, Wayne Gardner.He often crashed on his bikes trying hard to win the races and Suzuki's were famous for not performing fast in those days.
In 1993 he won the 500cc World Championship there after from 1994 he suffered many injuries and took a decision to retire from the game.He won 25 grand prix wins in his entire career which is one more than Wayne Rainey.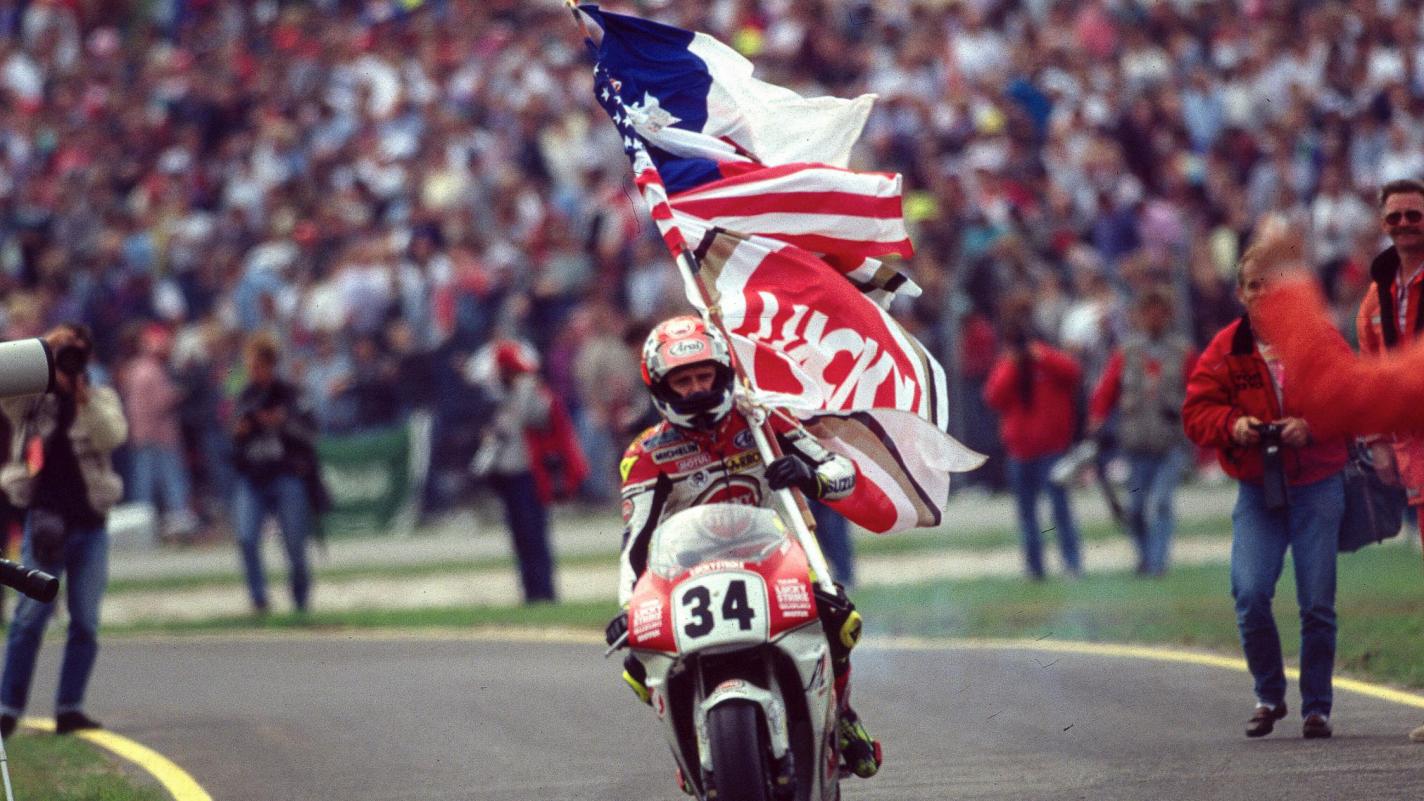 This record made him stood second roadracer first being Eddie Lawson.In the due respect his no 34 was retired by FIM.
Career Stats
Starts : 105
Wins: 25
Poles : 29
Fastest Laps : 26
Podiums : 51
Points : 1236.5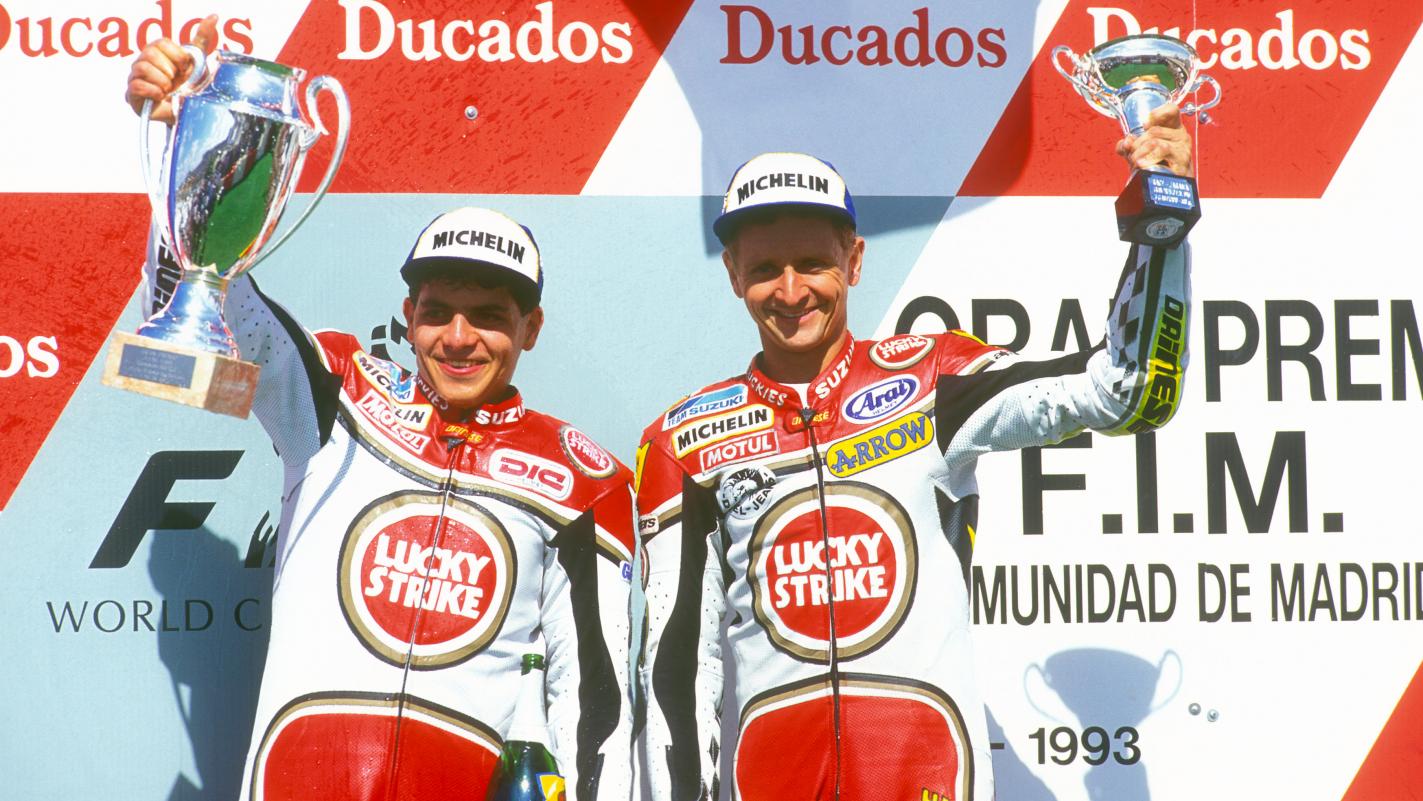 ---
Pic Credits : MotoGP