China's reverse-engineered Moxiao MX500-7D takes inspiration from BMW R 1250 GS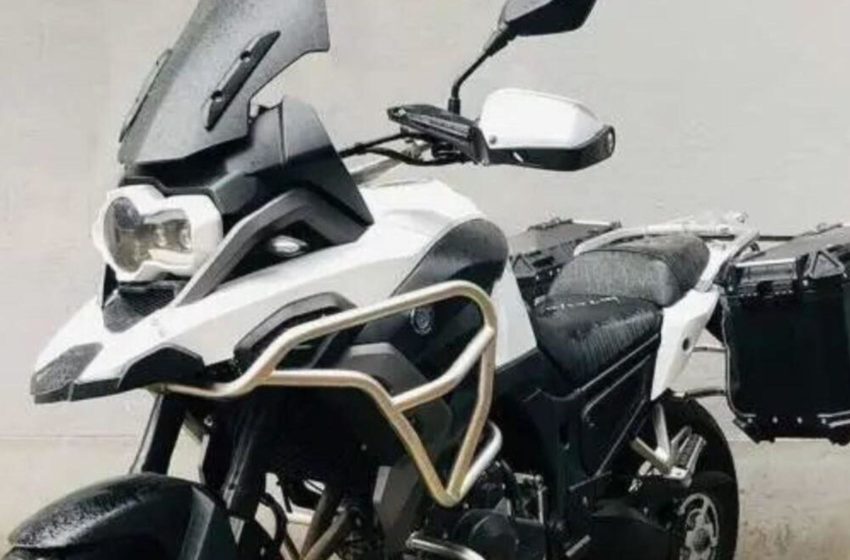 They say imitation is the sincerest form of flattery. If that's the case, then there should be plenty of blushing happening over at Moxiao.
Moxiao Motorcycle Co, a Chinese manufacturer.Just dropped their new MX500-7D ADV motorcycle. And it's making waves because it appears to have been inspired. By some of the most popular motorcycles out there today.
This news caught us by more surprise! We're used to seeing Moxiao headline stories about copycat concepts and tricks.
But this one is different because the clones it builds seem more like actual motorcycle interpretations of the originals than just a bunch of mechanical copies.
MX500-7D
The upshot is that the "MX500-7D" white and black R 1250 GS could be sold as a legitimate new model originating from BMW.
Have you fooled around on the Moxiao (if you haven't heard of the Chinese OEM motorcycle manufacturer, now you have) recently? 
A few months ago, the company rolled out an onslaught of motorcycles.  And they bear a striking resemblance to the Ducati Panigale V4, Ducati Streetfighter V4, and even the Superleggera V4.
The Moxiao Motorcycle Company is back with another bespoke motorcycle. So close to being an official BMW model. We are shocked that they're not a subsidiary of the German automaker.
 We meant, just look at the design—it's practically identical to that of BMW's R 1250 GS. Moxiao's new creation, the MX500-7D.Has even been dubbed by Chinese media as the "BMW R 1250 GS clone."
However, Moxiao has used a standard telescopic inverted front rather than a Telelever front end.
The new bikes arrive with a 45 hp of power that comes with a 471cc, 180-degree, parallel-twin engine, which is a knock-off.
But chances are you won't be able to get your hands on one of these.Officially anyway, as it will stay in China as of now.
As we saw a few months back with the Shengshi GK350. It's all too familiar for Chinese manufacturers to reverse-engineer premium bikes just to put their name on something.That looks similar but falls short of quality or overall performance.
via Moto. it