What you need to know about the 2018 Honda Gold Wing?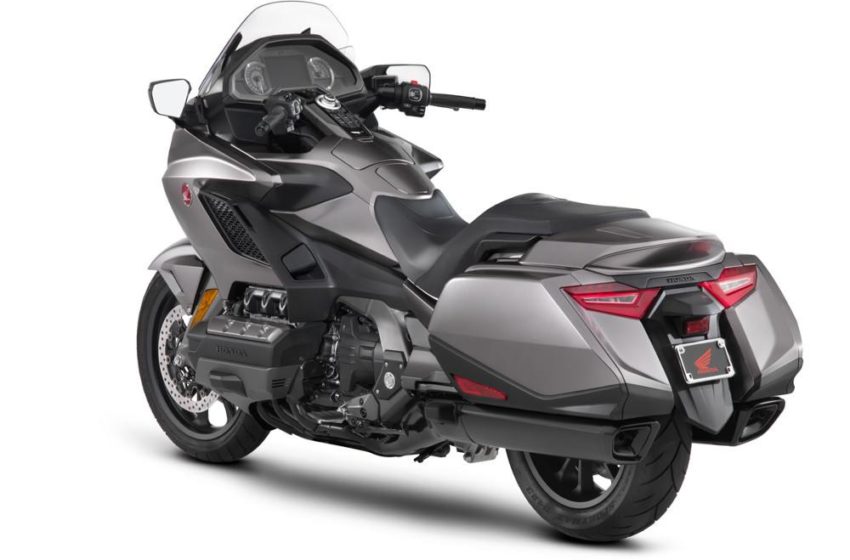 The 2018 Honda Gold Wing, is a bike that is designed for the main purpose riding over long distances. A couple of facts about this Japanese masterpiece has been gathered and will be restituted in this article. Generally, one can say that the Honda Gold Wing is a better version of its predecessors but it has few specifications which one has to take note of. It can't go without stating that HONDA made this bike aiming at capturing the attention of the younger riders.
So to begin with, there are two 2018 editions of the Gold wing tour that were released. This is what is called the standard 2018 Gold Wing, which comes as a replacement for the F6B. Then there is the Gold Wing Tour which comes in to replace the prestigious Gold Wing. same as the Gold Wing, the  Gold Wing Tour also comes equipped with a six-speed transmission system which is manual. They both come with a Dual clutch transmission system which is "seven-speed" as the fanatics would call it. It should be noted that the Gold Wing Tour has a model that comes along with an incorporated airbag.
The Gold wing tour comes as a very elegant and quite comfortable ride. This sense of comfort holds same for both the person riding and the passenger. Unlike the other bikes that usually require a high speed to give the best of feedback and maneuverability only at high speed, with Gold wing tour one can maneuver it a relatively lower speed.

Console of Honda Goldwing 2018
Unlike the model that preceded the Honda Gold Wing that had the conventional fork and was prone to making the rider experience vibrations from the handlebars to the rider, in the Honda Gold Wing the new suspensions actually get to isolate the bike rider from all of this. This makes riding this bike the most comfortable experience ever. Truth be told, the suspensions in this new model are at a whole other level as compared to what one in the old forked model.(Future of Motorcycles).
The 2018 Honda Gold Wing has another very amazing feature; the rider is able to change preload settings of its springs and this is done via the menu system. But it should be noted that the bike has to be at a standstill in order for these settings to be done successfully. Once the settings are done, the changes can be immediately noticed. The degree of comfort spans from what one will call sporting-level firmness to a softly sprung level. Actually, though one may be on the firmest of setting, the suspension of the bike is not that harsh as is the case with most other bikes.
Engine of Goldwing
Once it comes to the steering, it feels very light. Thereby making pulling away from a stop and many other low-speed maneuvers quite easy to be carried out. Unfortunately, having a light steering comes with a disadvantage such as the wheel in front reacting to surface-tar snakes. In order to counter this, all you have to do is increase the suspension spring-preload.
Meet Ankit Gupta: Stunt Freestyler
The 2018 Gold Wing takes handling to a whole other level. It actually turns so easily that one won't even imagine that this is a 90-pound bike that's turning so easily. It should be noted that there were over a hundred prototypes that were created by Honda before ever being able to get the ideal chassis as well as the front end on this bike. Definitely, these efforts weren't in vain especially when you get to enjoy the beauty of this bike.
Dual clutch transmission that comes with the HONDA is definitely something one can't just ignore. No matter how perfect you can be with the conventional transmission, there is simply no way you can compare these two. With this Dual clutch transmission, changing the gear is so slick that it may even go unnoticed.
More reason why having such a ride, makes your driving experience a smooth one. One thing that's for sure is if you go for a manual downshift under power on Dual clutch transmission, the ride may feel less smooth but if you were to compare this with a manual gearshift. It usually takes time for anyone to adjust to these changes. Even the best of riders may go for a couple of hours before they ever adjust fully.
2018 Honda Gold Wing is available in India at a starting price of Rs 26.85 lakh (ex-showroom).
Top features of 2018 Honda CBR 650 F.