News : A Robo Moto-Concept " Armadillo " by Christian Grajewski
This is the first of two motorcycle concepts. A -Robo Moto- Concept, the Armadillo. This concept is by Christian Grajewski.


Christian Grajewski is professional Interior and Industrial Designer.With eight years of experience in the automotive industry, working for ( Audi, Porsche, Lamborghini, Bentley, Bugatti, Seat, Skoda and VW ), at the Volkswagen Group Future Center Europe GmbH in Potsdam Germany.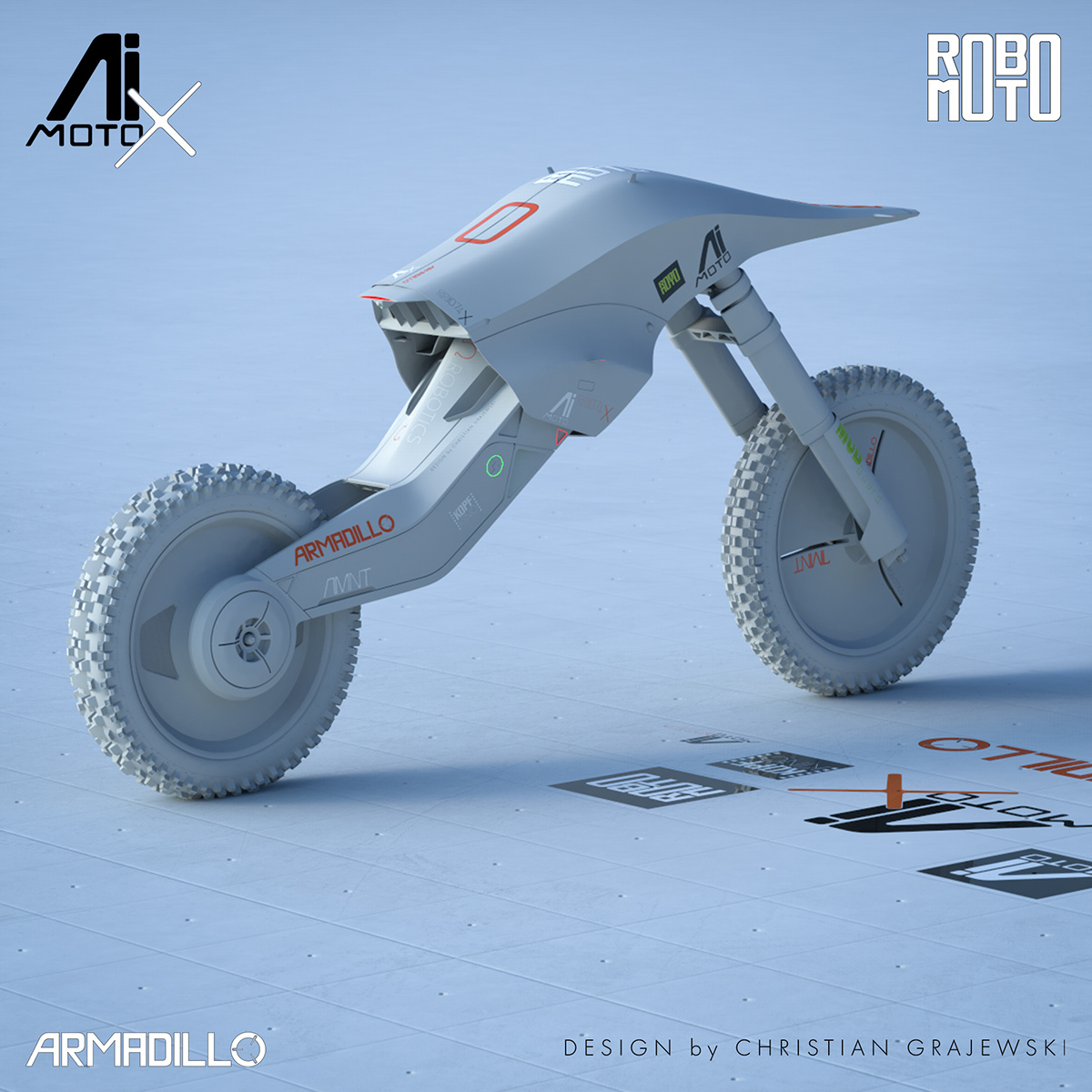 With his passion for concept design and expertise in automotive design, he creates his unique visions of a fictional future, with traditional 2D sketching and automotive 3D modelling standard.
His idea was to create a fully autonomous motorcycle which would participate in a human free race,
the Moto Ai X Championship.


His design goal was to create a character on two wheels, with arms, legs, a body and a head, 
and of course to try something different.
---
Source : Christian Grajewski