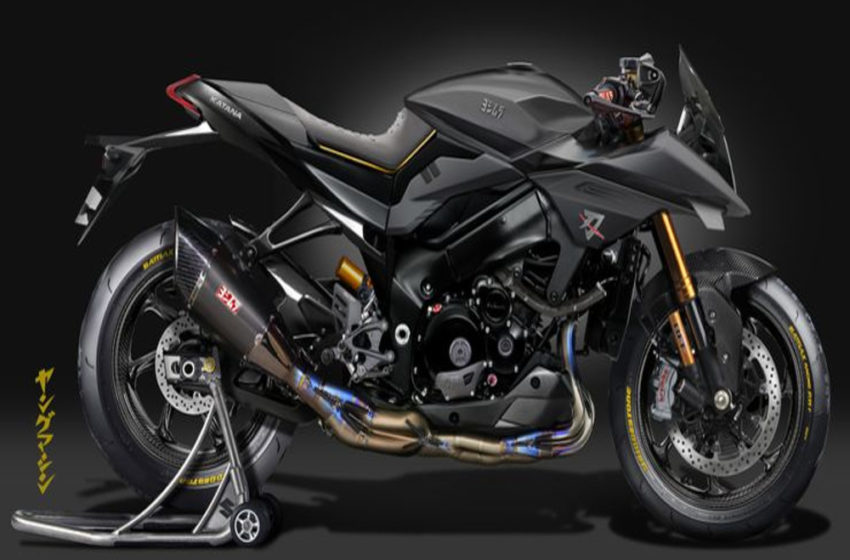 News : Suzuki Katana R Concept
Its a viral rumor that Suzuki will bring Katana R as a limited model.How many copies Suzuki is going to bring is still unknown as of now.The bike shown in cover picture is based on Suzuki GSX-R 1000 R. The components that are brought from Suzuki super sports car are brakes, electronics and the spring components.
The R may be get more torque and power when compared with the normal Katana that will come with 150 hp.
When compared R Concept with normal Katana the seating position does have difference. R version has little aggressive clip on positions and that makes the bike looks sportier plus seating position gets lower than the normal Katana.
Yoshimura exhaust manufacturer also is part of this concept development as you could see the logo clearly on the bike also the Yoshi exhaust system is also implemented in the drawing.
This drawing comes from Young Machine whether Suzuki does have a plan to bring the R concept in production is still a question.We will get to know more in this years EICMA in Milan.
---
Cover Photo Source : Young Machines
Photo in Article : Suzuki