News and Rumors : Patent history of Suzuki's new bike GSX 700 T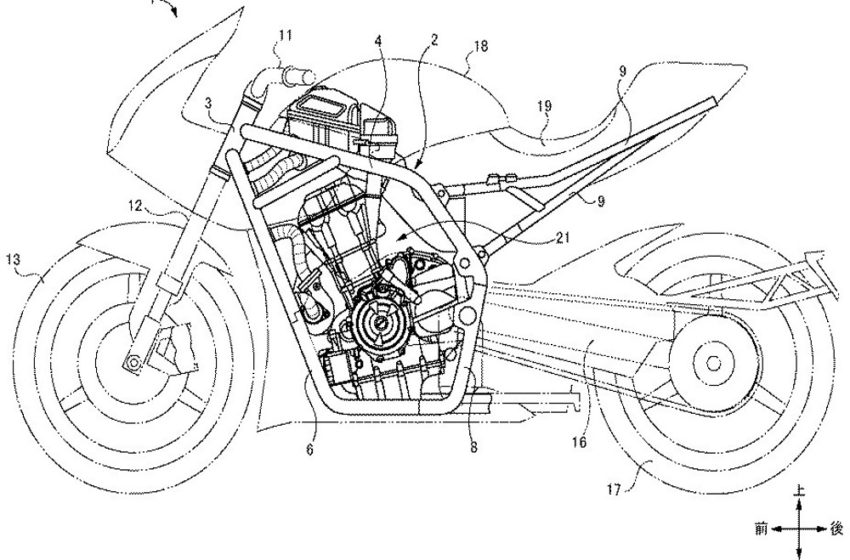 Last year Suzuki made an announcement that "So as to convey inventive and energizing items to clients around the globe, we intend to present in excess of 10 new models, chiefly expansive vehicles, by 2021 to reinforce the arrangement and item lineup".
This was at the time of Katana launch.Below is the patent history of Suzuki's new bike GSX 700 T.
Patent released in March 2016
First round of patent surfaces in March 2016. Similar to the concept model, it has an  aluminum twin spar frame. The engine is SOHC having  one camshaft working both the intake and exhaust valves.
Patent released in July 2016
Another change in patent arrives entire structure remains as is but it gets a cowl.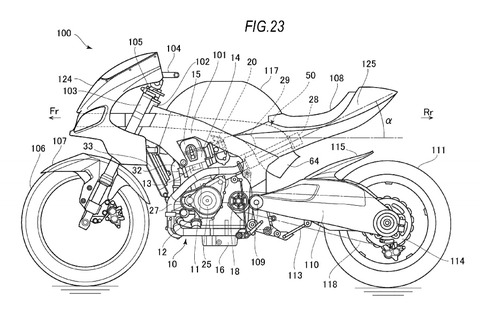 Patent released in April 2017
Another patent recursion is released in April 2017 big change comes in the form of conversion SOHC to DOHC and It becomes a steel tube truss.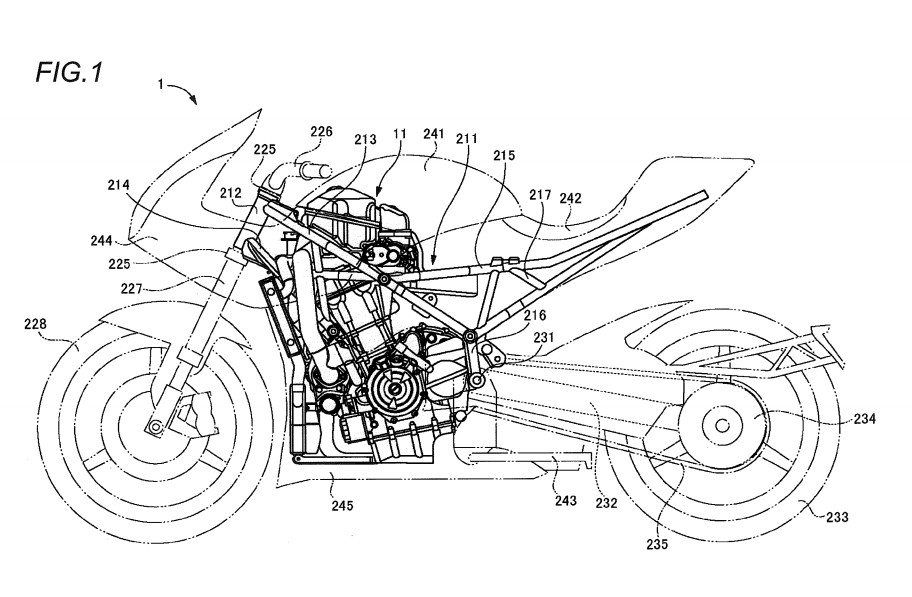 Change in first half of 2018
Engine looks different and the cowl too becomes unclear as to how it will take shape.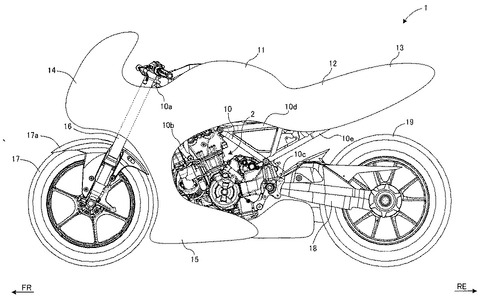 Patent in Jan 2019.
Frame is changed to Double cradle frame.Engine becomes old which is similar to earlier patents and the entire figure looks like similar to patent released in March 2016.
Couple of questions still arise
1.Is Suzuki going to bring the motorcycle with new frame or third generation frame? As per BMW the third generation frames are " The design of this new third-generation frame gives the bicycle's functional geometric shape a stylish and dynamic look. The signature feature of the bikes in the collection is the "bull neck" on the front of the top tube. The frame is reminiscent of a motorbike, tracing the outline of the tank. Another enhancement is the third generation bikes' seamless design". Off-course this is for bicycle but same thing applies to motorcycle as well. Again this is double cradled frame but still the mystery will remain until the bike is unveiled as the patents are changing year on year basis.
2.There is also change from SOHC to DOHC engine in the recursion of patent in April 2017 after that there is no change in engine .However i hope that it still remains a DOHC engine and there is no change.Again this question still remains as to what type of engine Suzuki will bring in.
Rumors suggests that this bike will be unveiled in 2020.
Other Reads
Ducati starts production of its new smoking Diavel 1260 S.
Honda brings limited edition of its CB1000R
All new Triumph Rocket 3 TFC Custom is unveiled 
---
Source : Kojinteki