Custom : Charismatic Customs from Keanu Reeves Arch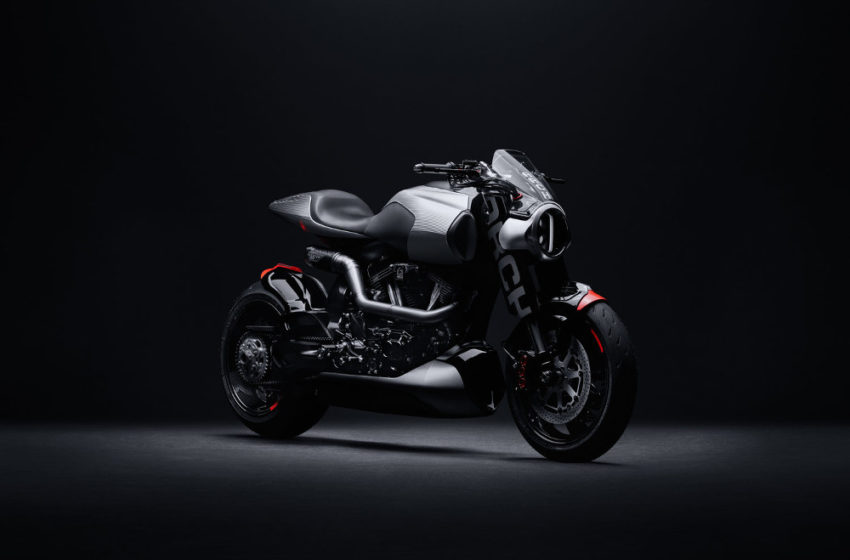 ARCH Motorcycle creates custom production motorcycles with a unique blend of performance, customization and attention to detail.  Ergonomic and aesthetic preferences are curated and tailored to create a one-of-a-kind motorcycle directly reflective of its owner.
Over 200 proprietary parts are manufactured at our California facility using state-of-the-art CNC and water-jet machinery.  Impeccable billet aluminum bodywork is blended with carbon fiber details and custom finishes to produce each unique motorcycle.  Shipping / Service can be arranged for clients worldwide. The organization is the idea of Hollywood Actor Keanu Reeves and custom bike enthusiast Gard Hollinger.
They have three high end custom models KRGT1, 1S and Method 143
KRGT-1
The KRGT-1 is a custom production American performance cruiser.  Designed to be ridden aggressively while also being comfortable for long distances.  2018 improvements include design enhancements to the bodywork, updated front suspension and brakes.  Each KRGT-1 is custom tailored to provide personalized ergonomics and curated fit and finishes, making every motorcycle unique to its owner.
1S
The 1s is the first production single sided swingarm motorcycle from ARCH.  This new model is sport influenced with a more aggressive riding position while still keeping hold of its performance cruiser formulation.  CNC Machined Aluminum and extensive use of Carbon Fiber flow within the lines of this elegant yet race inspired motorcycle.  As with all Arch motorcycles, the 1s can be custom tailored to its owner.
Method 143
The Method 143 is the first concept production motorcycle featuring a carbon fiber mono-cell chassis.  The unique layering design concept and elegant craftsmanship of the bodywork include fine leather, carbon fiber and artfully programmed CNC machined aluminum.  This progressively designed motorcycle will be limited to only 23 units.
---
Source : Arch