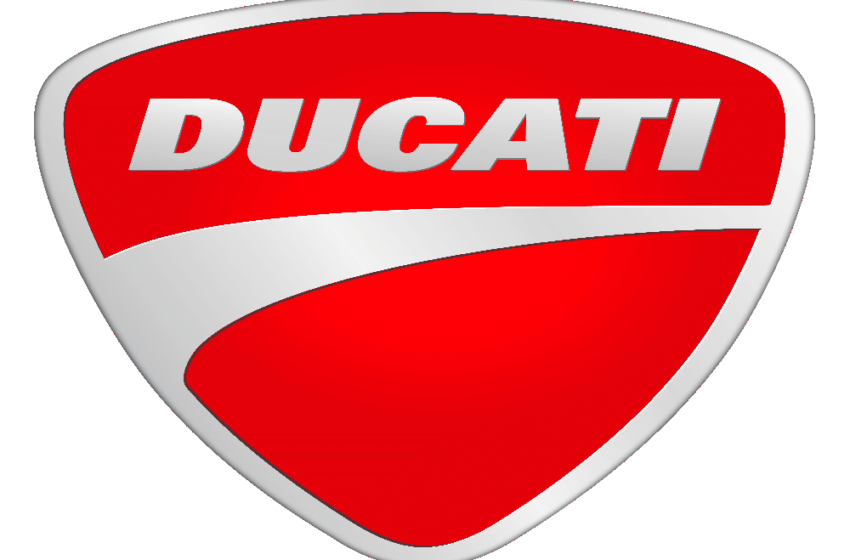 News : Ducati starts 2019 with operating margin of 7%
Italian motorcycle manufacturer Ducati handed 53,004 (55,871) motorcycles over to customers worldwide in the
2018 fiscal year – a decline of –5.1 percent. The Ducati brand benefited from a positive trend in deliveries in its home market Italy.
In contrast, the volume of deliveries in the United States, the largest market, fell at a time when overall market
demand was likewise on the retreat. In Germany, the Ducati brand also reported a lower volume of deliveries than one.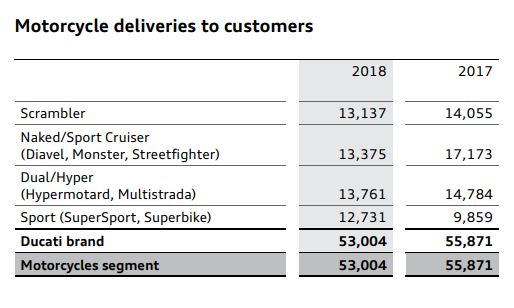 In the 2018 fiscal year we brought the Ducati Panigale V4 onto the market, our first volume-production motorcycle
with a four-cylinder engine positioned at the pinnacle of the Ducati Sport segment.
All three versions of the new Panigale V4 – V4, V4 S and V4 Speciale – raise the bar further still interms of performance and ride ability thanks to racing expertise and technology. We also unveiled the Panigale V4 R as the most powerful series-production motorcycle ever built by Ducati. It will be arriving at dealers starting in 2019.
In addition, since the first quarter of 2018, the new Ducati Panigale 959 Corse has represented the sportiest expression
of the Panigale 959. The successful Ducati Scrambler portfolio has grown, expanding to include the 1100, 1100 Special and
1100 Sport models.
The new Ducati Multistrada 1260 Enduro has also joined the Multistrada range. The year under review
equally saw the presentation of the second-generation Diavel 1260 and the new Ducati Hypermotard 950, both of
which will be going on sale from 2019.
The Ducati  produced 53,320 (56,743) motorcycles worldwide in the past fiscal year. 44,221 (46,780) units
were built at the company headquarters in Bologna (Italy). Ducati produced 8,150 (8,792) motorcycles at the Amphur
Pluakdaeng (Thailand) plant. In addition, 949 (1,171) bikes were built on a contract manufacturing basis in Manaus
(Brazil).
---
Source : Ducati