News: Hadin will display it's Electric Cruiser ' Panther ' at EICMA 2019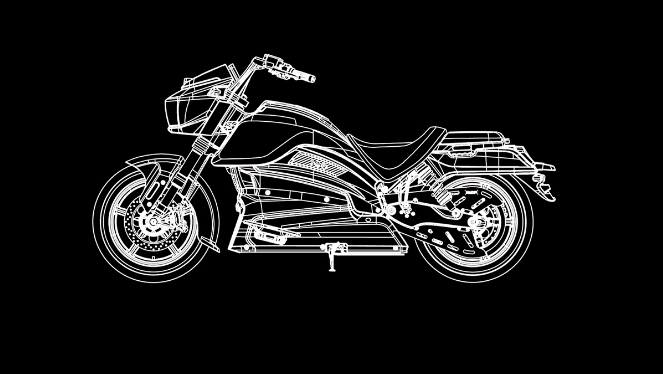 EICMA 2019 will see an all-electric cruiser from Hadin Motorcycles.Hadin is a new organization They started there operations in 2016 in the US.

At the heart lies a lithium battery made by Panasonic with a 61 hp of power. That is expected to charge 80 percent in 30 minutes. The belt drive is responsible to bring all the torque to the rear wheel.

In a single charge, the e-cruiser is expected to run 160 km and as far as the normal charge goes it will take around 5 to 8 hours to charge the entire battery.

The bike weighs 270 kgs that include the batteries. Both rear and front-wheel get disc brakes. Tire duties are performed by Pirellies those are 140/70 R17 front and 160/60 R17 rear. The height is the cruiser is 1,150 mm, 2350 is its length and it is 950 mm in width.

It has a keyless feature and is capable to connect to the smartphone. It also comes with cameras that are located at the front and rear fairings. The objective of these cameras is to capture videos when you go cruising or any other important document that you want.