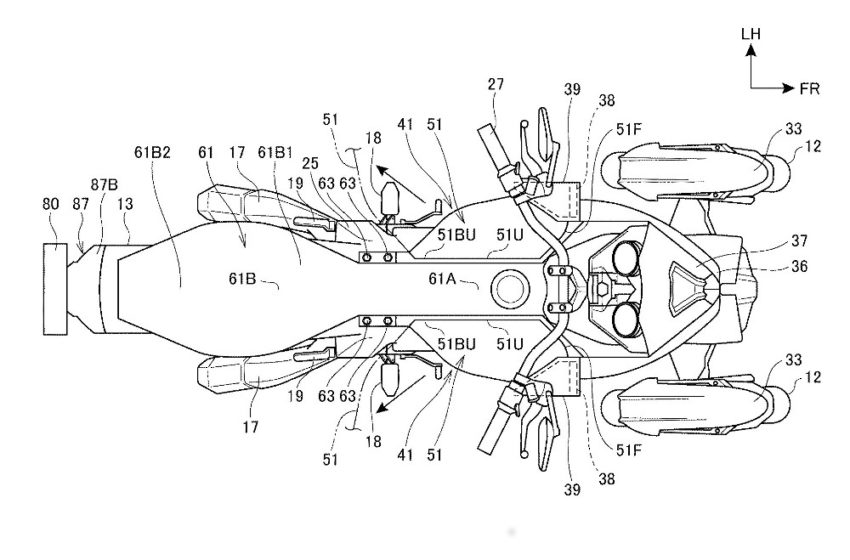 News : Honda affirms that they are working on three wheeler
When asked by Motociclismo is Honda in process of building a three wheeler to which Hiroshi Yamada  – Large Project Leader Honda gave an affirmative answer.
Here is what he was asked.
Do other houses have three-wheel vehicles, is Honda on this sector?
Hiroshi : We are working on it.
Will it be a scooter of motorcycle?
Hiroshi : We havnt decided yet, we are still evaluating the category, the engine.
When will it arrive?
Hiroshi : I cannot answer.
My Analysis
Is this an application filed by Honda in September 2017. The vehicles name is NEOWING. But there are some differences when you look closely. Is it only simplification.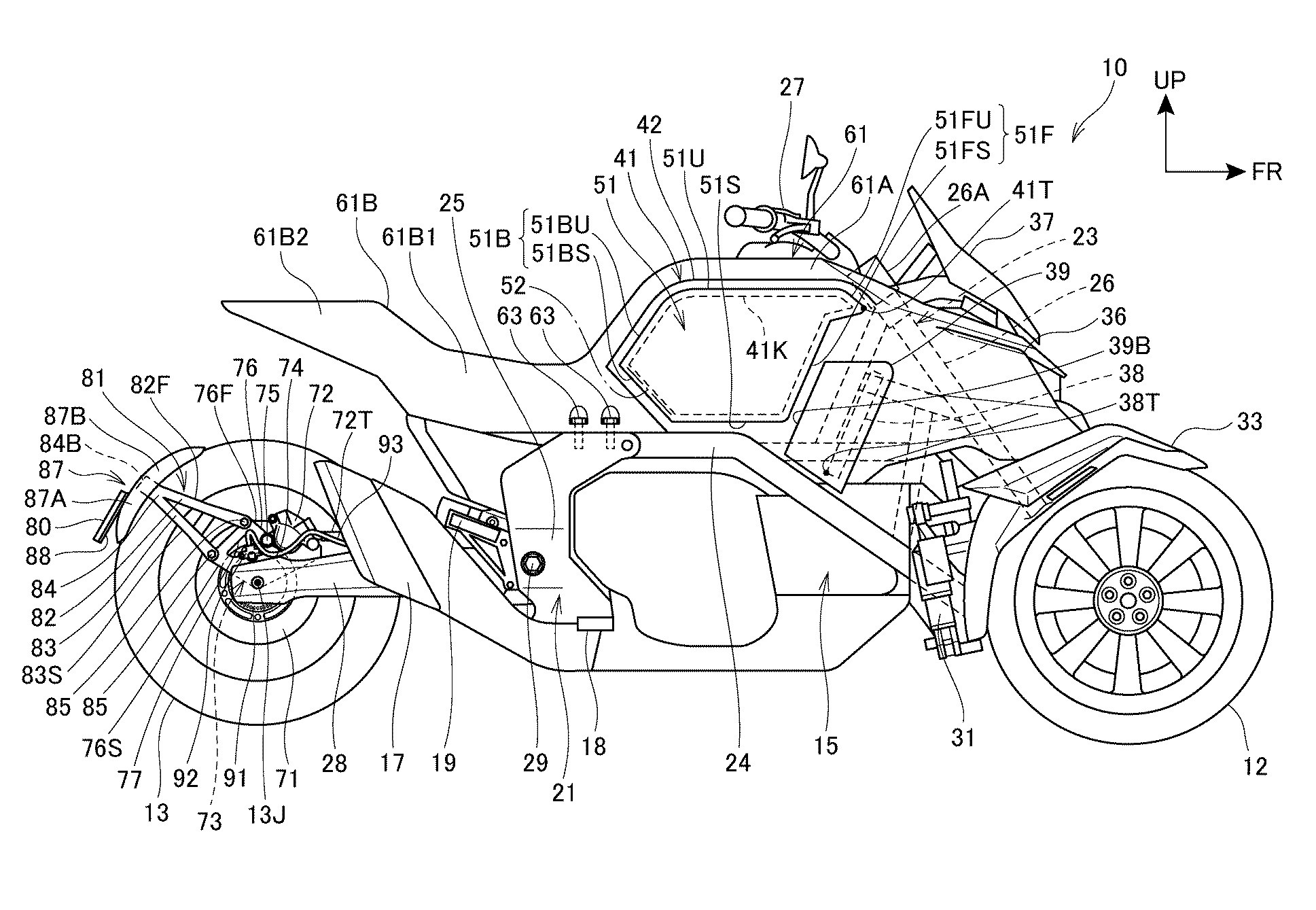 It seems that the rear fender is attached to the rear caliper bracket and the rear fender is attached to it. Right behind figure. MT-09 and KATANA were swing arm mounts, but NEOWING  a rear caliper bracket mount.
This makes it easier to reduce the size or weight, or to reduce the number of parts, or to improve the appearance. It is a very plain patent, but it certainly feels good in various ways.
By the way, the support method of the rear fender of the concept model NEOWING feels similar, but it is another support method from the above patent. I felt it was moved directly to the swing arm. So it changes.
Tank has a storage box. The concept model is a tank without any separation. Figure from above. It feels like a concept like a meter. 38 is a radiator. 39 is a radiator shroud. Well i would like to see this is in production.