News : BMW registers F850RS (F850XR) designs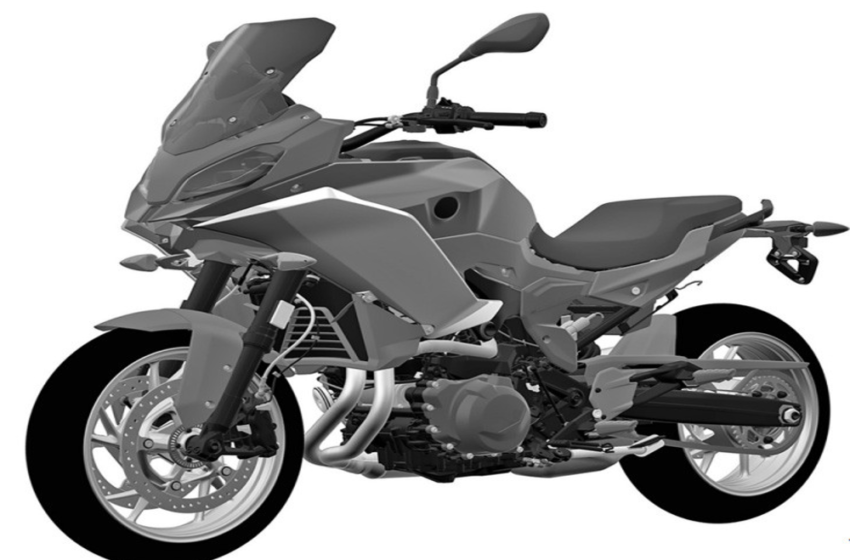 In Feb 2019 i had published  about BMW F850 RS. Here is a BMW F850RS midrange tourer or something written in the middle. There seems to be possibility of misprints like F850GS, but the names of the other vehicles listed are BMW R1250RT and K1600GT K1600GTL feeling, it is not an adventure type but a tourer type. So it is not a misprint in the usual way, it seems that a tourer model of  F850RS comes out, in 2019.
By the way, there is no F850RS model at the moment, but the model that was called the F850 XR which was taken as a spy shot around October 2018 is probably F850RS ?Well the name F850RS was mentioned on the catalogue. So it is no more a secret.
Below pictures were published by Brazilian website Motor1 and it does look like commercial model of BMW F850RS that BMW has registered as a design.
Now lets compare the design of F850 RS with 9Cento concept.It looks a great deal like it , yet it's very surprising from the outline.  Edges, swing arms and wheels are likewise unique. Shouldn't something be said about a similar motor? Be that as it may, the impression of the presence of the front is very comparative.
It is very comparable. It would appear that the face has turned out to be kinder. Coincidentally, the idea display is a LCD meter, yet it is a customary meter in the structure enlistment outline. I think it is a similar meter as the F850 GS.
So perhaps the fluid meter is equivalent to the F850 GS, with choices, etc. It appears that presumably gear, etc will be like F850GS. Well i am eagerly waiting for the new F850RS as to how it comes.