News : Upcoming Kawasaki Z400 Photos and details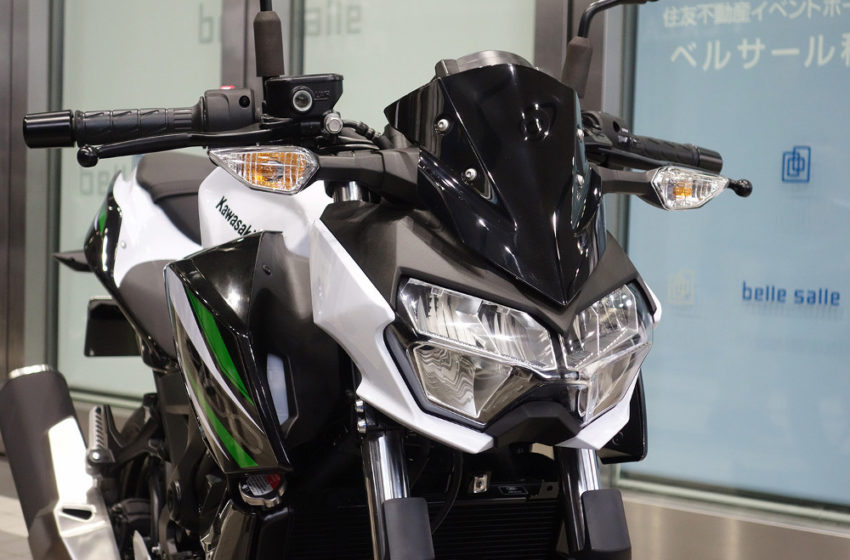 While Kawasaki Motors Japan Co., Ltd. holds the most recent model display (Show details here Kawasaki ) of the subject at four areas across the country from December 2018 to February 2019. This time, from among the various Kawasaki cruiser lineups, prevalent models.
Our friends from Kojintekibike  have clicked photos of upcoming Z400 from Kawasaki.
It looks equivalent to Z250. The thing that matters is the span of the shading, the exhausts, the motor appearance. From the front it looks astonishing Optimus Prime our legend hero from Transformers.
The ongoing impression of Kawasaki's bike appears to be perfect from the corner to corner looks sharp in terms of lines? You could see more presence of Z125 or Z650 in terms of design, yet I may like the Z400 more.
Three color scheme white, green and black looks astonishingly beautiful some cues like speedometer looks are been brought from elder sibling Z650.
Riding position is quite agile and will help rider for long commutes as well as commutes in urban traffic.From the twin exhaust pipes i could sense that it gets twin parallel engine.The entire bike is made of above average quality material but the material isnt cheap as well.
Pillion seat is similar to that of sports bikes which gets a bit of height and is narrow.
The tail is tapered and compact star shaped back light.
Cues are brought from its sister sibling Z400 like the fuel tank lines and some from its elder sibling Z650 like the speedometer.
Handle is short and wide making the rider feel at ease while riding.It will be unveiled soon plus price details will come out soon too.Expected in the month of Feb 2019.
Top Specs
Weight : 167 Kgs
Torque: 47PS
Type: 4-stroke, 2-cylinder, DOHC, liquid-cooled
Displacement: 399cc
Bore x Stroke: 70.0 x 51.8mm
Compression ratio: 11.5:1
Power: 28.0 lb-ft @ 8,000 rpm
Fuel System: DFI® with 32mm throttle bodies
Ignition: TCBI with digital advance
Transmission: 6-speed, return shift
Final Drive: Sealed chain
Other reads
Top 10 powerful inspirational quotes for riders
Top 6 questions to Grant Bester, General Manager, Indian Motorcycle (EMEA)
FB Mondial 300 Review and Price