Nimish Dudhalkar and Pauras Gilda of Skyline AutoSolutions Speaks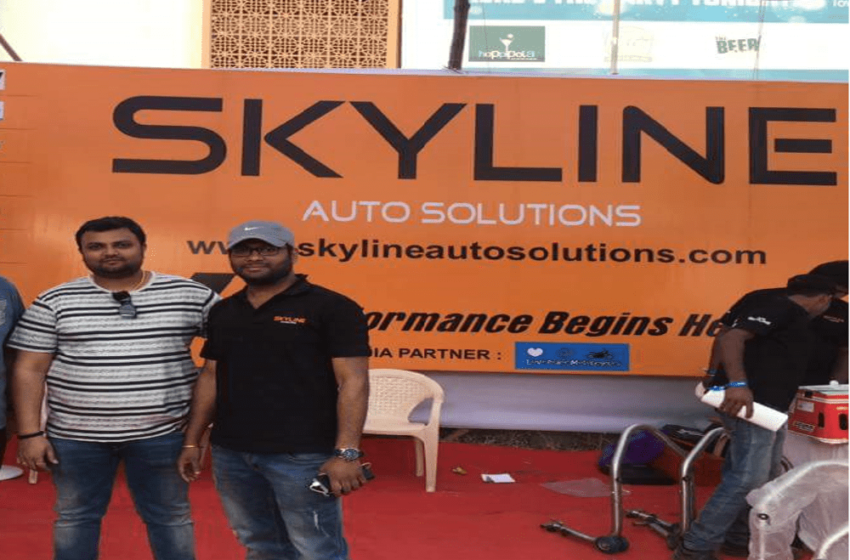 They are the specialists in motorcycle service since 2015, and have earned a powerful reputation for the quality or there work and high level customer service.For there contribution in motorcycle world they are honored with Shell India for contribution in motorcycle maintenance.
Why should anyone consider third part service centers to service motorcycles?
Skyline AutoSolutions : Its completely a personal choice of Motorcycle End user where to go. Both service centre have different policies & labour schedules as private service center has cheaper labour schedules as they make their own working system. A personal touch & friendly approach is always associated with the private service centre as it cannot be carried out in authorised one.
On Biker Goggles: Motorcycle Gear

Advantages of choosing third party service centers?
Skyline Solutions : As previously mentioned cheaper labour schedules, friendly approach, one to one contact with technical engineers so that you get in and out knowledge of performed technical work on your motorcycles. Range of different lubricants to choose. Opinion & advice on your further bike services.
Any difference in service equipment/procedures?Skyline AutoSolutions : If it's Skyline Auto Solutions, it makes a lot of difference. Better service equipments, better tools, skilled & professional technical staff , genuine motor oils of different brands to choose. Genuine oem & after market supplier parts to choose if required. Also there are few add on services available as paint jobs, fabrication, tyres etc as a one stop shop as this cannot be done at authorized shop.
Traction Control: How it is achieved by Motorcycle System
O.E.M parts or third party spares?
Skyline AutoSolutions : Both play an important role in technical work of motorcycles. There is no much difference in OEM spares from mother company or third party spares of a branded product which itself can be a supplier to the OEM company. It depends on which third party or after market brand company you choose as they can be better than OEM parts as cost cutting policies are considerably negligible. Cheap & duplicates should be strictly avoided.
What are the challenges that you face while doing the servicing of the motorcycles?
Skyline AutoSolutions : Every day we learn. There are few of challenges we face such as unheard technical issues, sometimes delayed work order & approvals from customers, sometimes delay in spares arrivals. But rest assured our team carries out each and every motorcycle service task with utmost care and bike is delivered only after final inspection which is done twice before delivering it to Customer.
Know more about motorcycle rims.
---
Pic Credits – Nimish