Powerplay of Turbocharger's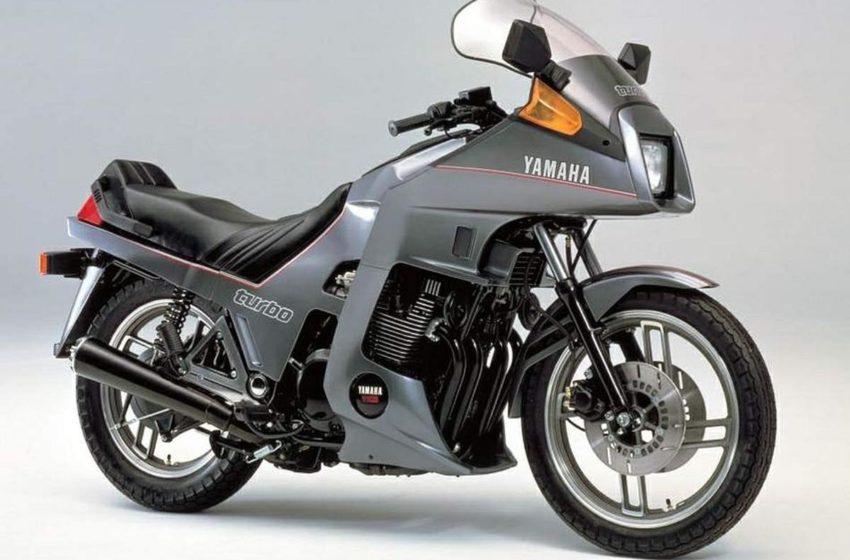 As the world became more prosperous in the 1908s, manufacturers played with the new technology on their ultimate road bikes, as buyers would pay extra for something really special.
Turbocharging was tried: Kawasaki offered a transverse straight-six engine and also introduced digital fuel injection; while Suzuki had a roadgoing two-stroke GP racer.
Alternatively, specialists offered frame kits so people could build their own bikes.
Turbocharging was the latest craze for motorcycles in 1980 and supercharging was normal for drag bikes.
Suzuki XN85D Turbo 1983
Origin: Japan
Engine: 673cc, inline-four
Top Speed:128 mph (206 km/h)
Suzuki's turbo ran at low pressure, giving minimal power increase. The 16-in (41-cm) front wheel was meant to improve handling – but that was gimmick as well.

Honda CX650 Turbo 1983
Origin: Japan
Engine: 674cc, V-Twin Turbocharged
Top Speed : 125 mph (201 km/h)
Despite the difficulty of turbocharging a V-Twin, Honda launched a CX500 turbo with integrated bodywork in 1981 but soon increased capacity to 650.
Kawasaki ZX750E Turbo 1983
Origin: Japan
Engine:738cc, inline-four turbo
Top Speed: 146 mph (235 km/h)
Last of the big four to produce a turbo bike, Kawasaki built the best, minimizing turbo lag to give huge acceleration well ahead of conventionally aspirated superbikes.
Yamaha XJ650 Seca Turbo 1984
Origin: Japan
Engine:653cc, in-line four
Top Speed: 126 mph (203 km/h)
The second turbo on the market after Honda's, the Seca had terrific acceleration on boost, but turbo lag hampered rapid road progress and it only lasted two years.
Kawasaki Z1300 1984
Origin: Japan
Engine: 1286 cc, in-line six
Top Speed:139 mph (224 km/h)
This huge machine was launched as a flagship model but missed the mark. The performance was no better than their 1,000cc fours, but excess weight meant that it did not handle as well.
Source: The Motor Bike Book
---
Read More

Bezzi's cool Bimota renderings
Harley's patent for the new engine
Team Malaguti talks
Top Gun Then and Now
Yoshi for ZX-25R