Rizla Suzuki 1000 best photo at Kirkistown RAF Base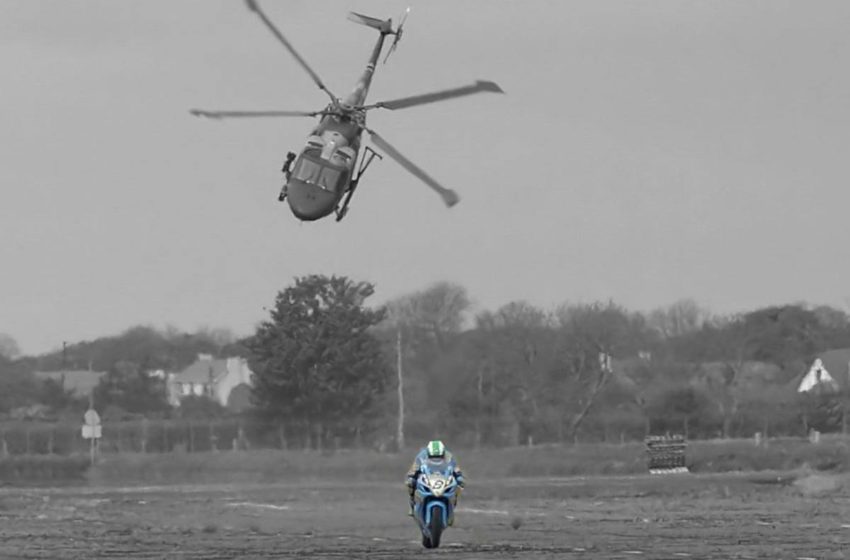 It is an extraordinary photo comes from Simon Green. TT Supporters Spain shared the image.
Simon Green quotes.
"Found this photo on my hard drive today! Northwest 200, 2004. The late Richard Britton was riding a Rizla Suzuki 1000 at Kirkistown RAF Base to cure a high-speed stability problem. The RAF boys came in for a closer look! Mark Hanna
You'll remember this. I don't suppose you know who the photographer was? 
We were there as a favour for Imperial Tobacco, who owned Rizla. The legendary Irish road racing sponsor Davy Wood was a director at Imperial. 
He was very ill with cancer and wanted to see a Rizla bike on the roads. Richard was struggling with massive tank slappers at over 170mph. His genuinely remarkable answer was to try to get it to wheelie.
Then it went in a straight line! The whole meeting was an eye-opener to me. I'll never forget the welcome we got from the Irish boys and Richard's family in particular. 
His untimely death just a year later was a massive loss to the sport. Richard Britton".