Sabino leads us into the light with the BMW CH4 bike concept
Sabino Leerentveld, a Dutch automotive design professional, came up with the BMW CH4 bike concept. The vivid orange and silver-green paint job are undoubtedly seductive and striking.
Bikes have been getting shorter, with stubby frames and tall wheels. The BMW CH4 concept is a real head-turner with its long wheelbase, tube frame, and low profile front fender.
The BMW Motorrad CH4 Concept might be BMW's new baby, but it sure does look like a young rebel scaring away their father's bike. It is a great concept that takes BMW's endurance racing DNA and 'refines' it with a futuristic body.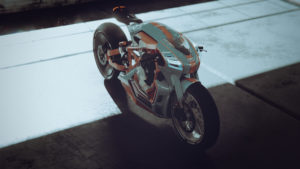 One name synonymous with high speed is aerodynamics. That's why the automotive industry has begun to be obsessed with it over the last decade, and you can see this in the road bikes they now manufacture.
The latest trend that the automotive industry has picked up is adding a sleek aerodynamic shape to achieve high speed.
BMW CH4 Concept
Looking back through automotive history, it is possible to see that many of the most dynamic concepts were born out of a collision between two conventions of the day. The CH4 concept bike by Sabino is the latest in this very long line; the design looks like a part bike and part car.
Soon after its existence was released, the concept bike received a lot of appreciation from many bike enthusiasts. However, that wasn't a surprise when people saw how unique it was.
Coming in with a stance inclined towards racing, we feel the aerospace industry has inspired the BMW CH4. Sabino has engineered the BMW CH4 concept to look good and function better while you are riding it.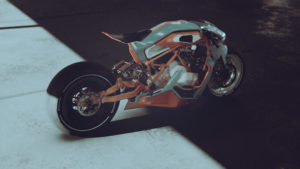 In recent years there has been an accumulation of sleek aerodynamic shapes in most vehicles, specifically high-speed land vehicles.
While it is hard to achieve balance at magnificent high speed with an easy to control form and an enjoyable ride overall, it may be possible with Sabino's latest concept design for a BMW bike christened the CH4.
via Behance